'William Bailey's Haunted Mansion': Call of Cthulhu Live Play at the Ballarat Heritage festival
Posted by Michael O'Brien on 8th May 2023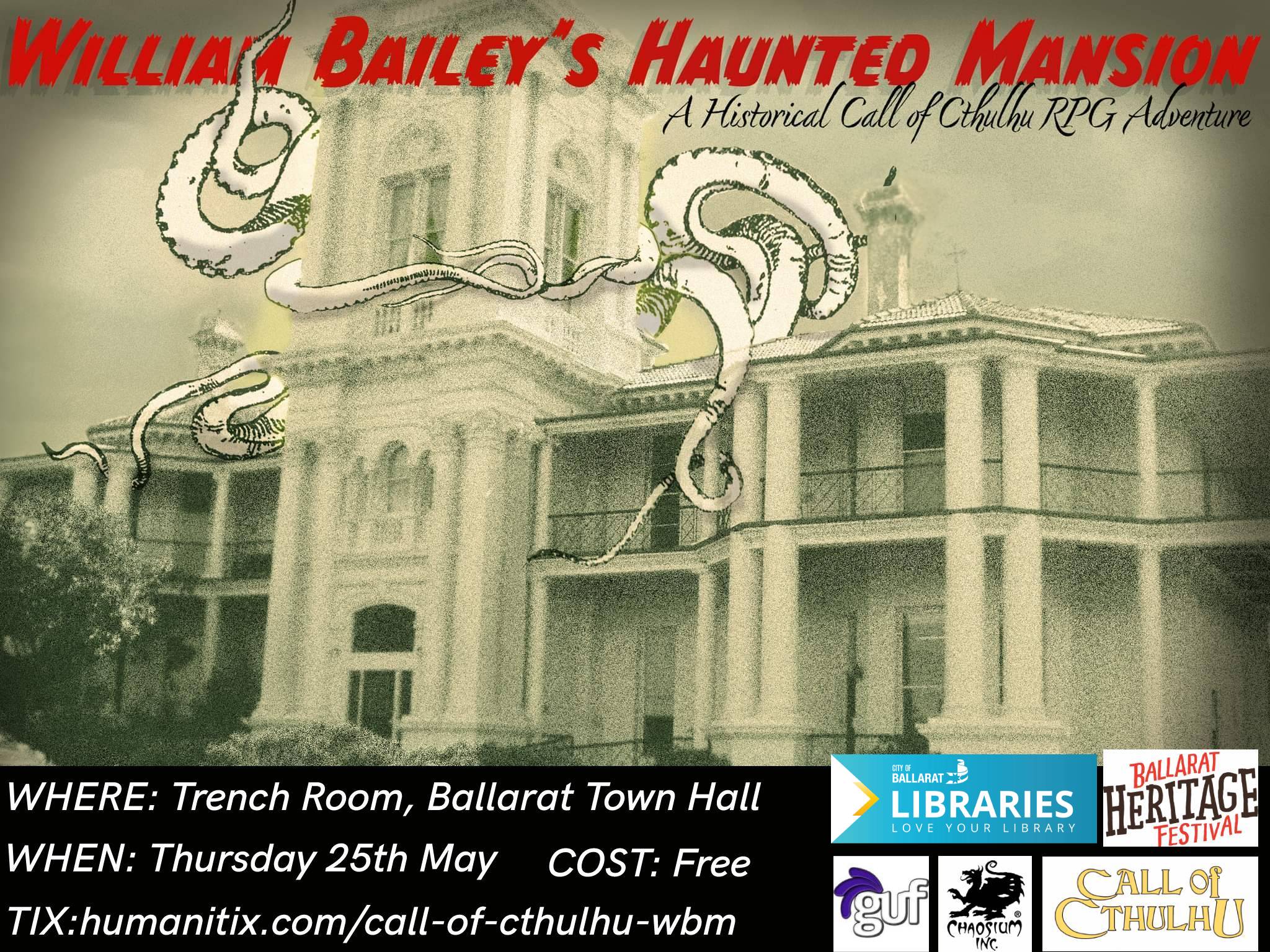 Call of Cthulhu is coming to the Ballarat Heritage Festival, Thursday May 25th. Come in person or watch online: this unforgettable theatrical experience is free!
This unique event by the award-winning Tales from Rat City podcast series features a team of talented actors immersing themselves in the Call of Cthulhu roleplaying game, bringing to life a story set in the turbulent 1890s of the historic city of Ballarat in Victoria's Goldfields, Australia.
With the roll of the dice determining their fate, the four investigators, based on the historical figures Detective Thomas Montague, Bella Guerin, Clara Baldwin, and James Curtis, will explore the mysterious events unfolding in mining magnate William Bailey's Mansion and the dark manipulations of the historic New Lighter cult, led by their enigmatic leader Steven.
Chaosium is proud to support this event in association with Guf Games Ballarat, and Ballarat Libraries.
Don't miss your chance to witness this thrilling performance on Thursday, May 25th from 6pm to 8:30pm at the Ballarat Town Hall in the Trench Room or watch live on line. Ticketing details here.