Unnatural Selections #47 - what critics said now and then about the Cthulhu Companion, now part of our Call of Cthulhu Classic Kickstarter
Posted by Michael O'Brien on 16th Jul 2021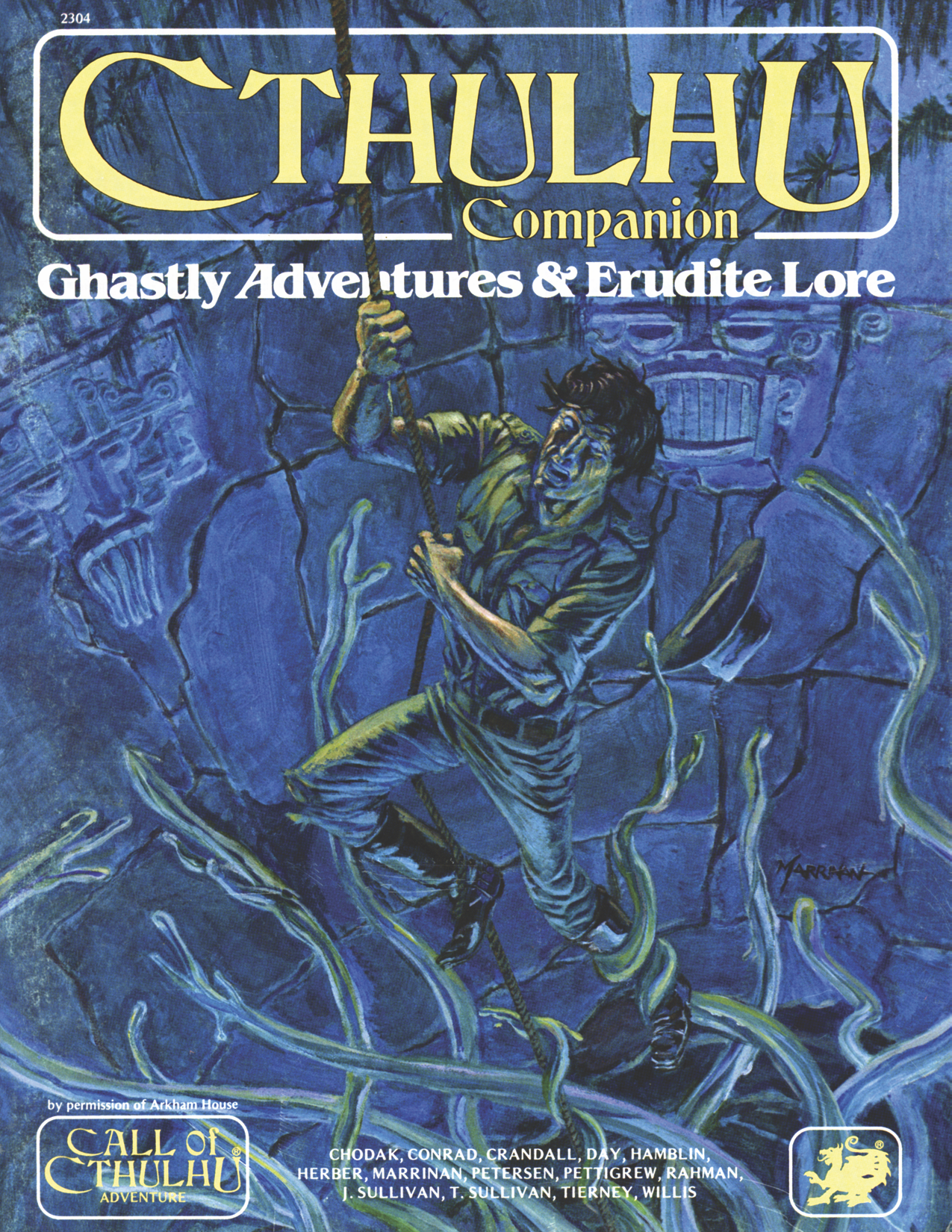 The Cthulhu Companion was first published in 1983, and one of the five supplements we're reprinting in the Call of Cthulhu Classic Kickstarter, currently underway. It features a compilation of articles from a wide variety of writers, including additional skills for the game, details on prison systems of the 1930s world, an expansion of the Sanity condition, a selection of gods and monsters, and three ready-to-play scenarios. And, as the H.P.Lovecraft Wiki notes, even some poetry by HPL himself! The cover art is by Chris Marrinan.
Here's what reviewers have said about the Cthulhu Companion over the years:
The Cthulhu Companion (1983)
"5 STARS - This supplement contains two "scholarly" essays that are well enough written that I used them as player handouts in my original game when my player group was researching the nature of the "threat" during some "downtime" between adventures! In addition there are four new scenarios, one of which, "The Secret of Castronegro," was a particular hit with my group and became the stuff of legends as time went by." — Jeffrey V, DTRPG.
"7/10 – The scenarios are quite good" — Jon Sutherland, White Dwarf #51.
"Its only failure is that it is merely a good solid work instead of the brilliance I was expecting." — Steve Marsh, Different Worlds #36.
"...it is to be hoped that future supplements will maintain the very impressive standard of the Cthulhu Companion. The value for money is excellent, and no Call of Cthulhu referee can afford to be without it." — Graeme Davis, Imagine Magazine.
"To my knowledge... the Mesoamerica essay has never been reprinted, which is a shame. Written by Richard L. Tierney, a mainstay of American Weird Fiction best known for his series of Red Sonja novels and his Simon of Gitta stories, the essay is a fascinating exercise in comparative religion, revealing the secret truth of the Cthulhu Mythos lurking in the hearts of human faiths." — Vintage RPG
---
The Cthulhu Companion is available in the Call of Cthulhu Classic Kickstarter. Have you backed it?
The boxed sets and PDFs on offer are not only packed-full of nostalgia from the birth of the Call of Cthulhu roleplaying game in 1981, but are also fully compatible with the 7th Edition of the game!