Unnatural Selections #43: more high praise for our community content in the Jonstown Compendium and Miskatonic Repository
Posted by Michael O'Brien on 1st May 2021
While we're of course pleased to see our official releases receiving postive reviews, it's positively delightful to see releases by independent creators in our community content programs at DriveThruRPG getting critical acclaim too!
For example, RPG historian Shannon Appelcline – who knows a thing or two about RPGs – says Andrew Logan Montgomery's Jonstown Compendium release Six Seasons in Sartar is "One of the best RuneQuest adventures ever." How's that for high praise?
Shannon's whole review is worth reading, and a testament to the quality of the material in our community content programs being produced by independent creators: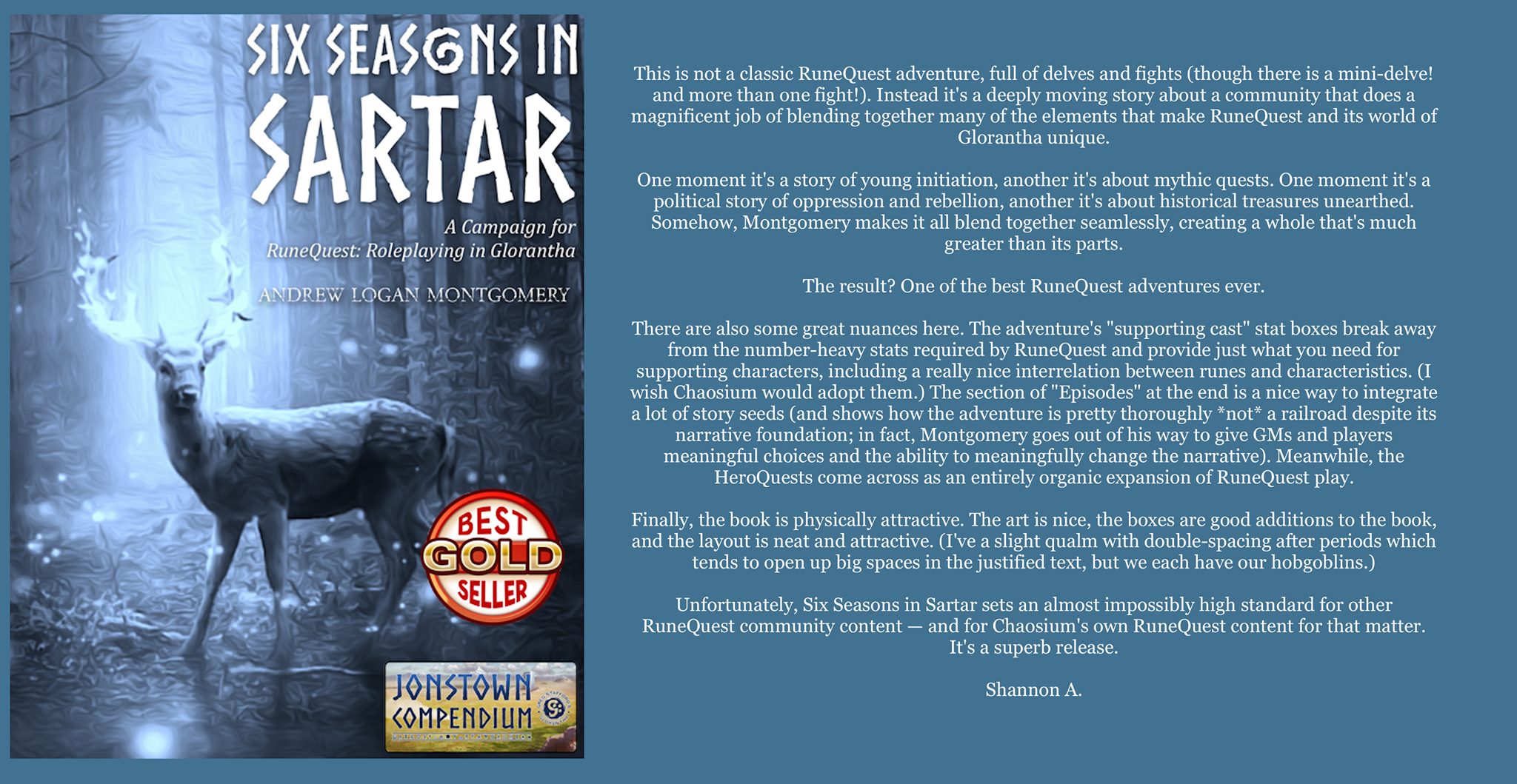 And Andrew's recently-released sequel to Six Seasons in Sartar, The Company of the Dragon, has racked up similar high praise from RuneQuest fans.
The release of Chris Gidlow's Citizens of the Lunar Empire was covered by mainstream gaming sites such as The Gaming Gang, and has received multiple five star reviews. For example, verified purchaser Graham I. says, "This is an outstanding product, not just visually stimulating but full of character, plot and intrigue. Not only that but it would be easily adapted to any genre or setting, as it stands up on writing alone. I can't recommend this highly enough."
Meanwhile, over in the Miskantonic Repository, Reviews from R'lyeh says for a gaming group "looking to play a grim, gritty, and gruesome Grindhouse scenario", The Highway of Blood: A Call of Cthulhu Scenario for the 1970s is "the perfect choice".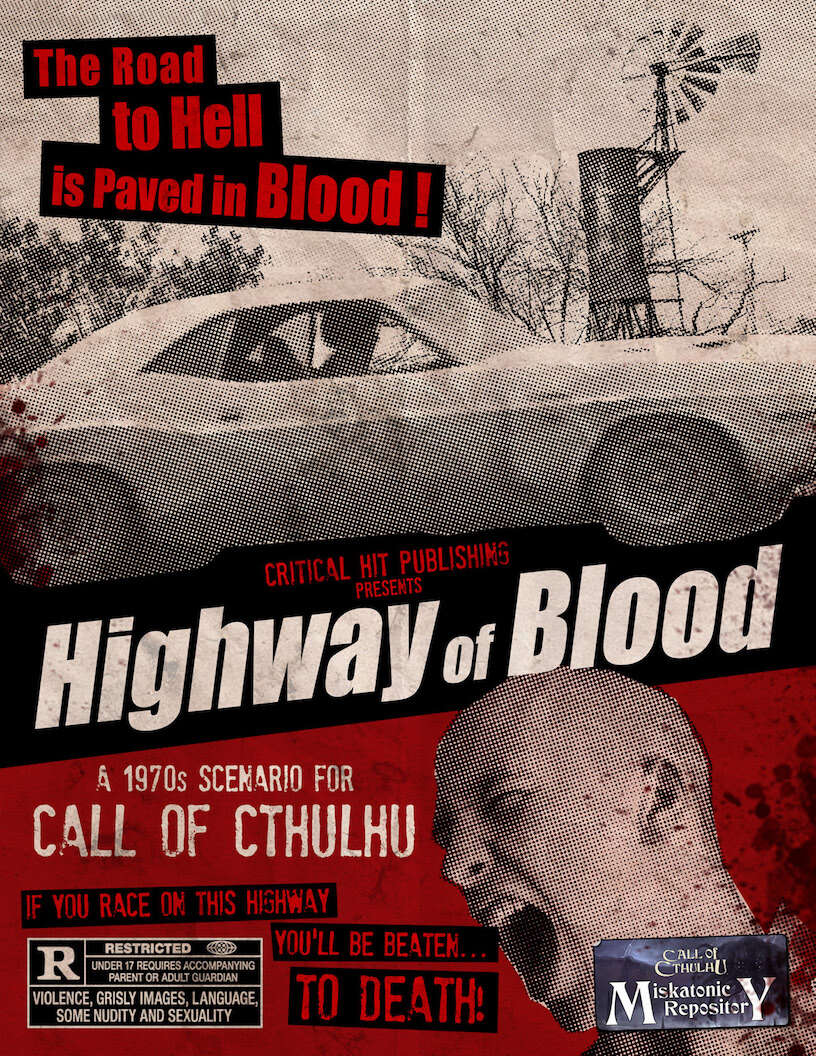 Allan Carey's Seeds of Terror range is a collection of concise, easy-to-run adventures. Sanityfree.com played and reviewed the first in the series, The Mummy of Pemberley Grange. They said, "There are a lot of elements to like about this scenario and the way it's packaged." Also worth noting is The Mummy of Pemberley Grange and several other of Alan's 'Seeds of Terror' titles are currently 50%.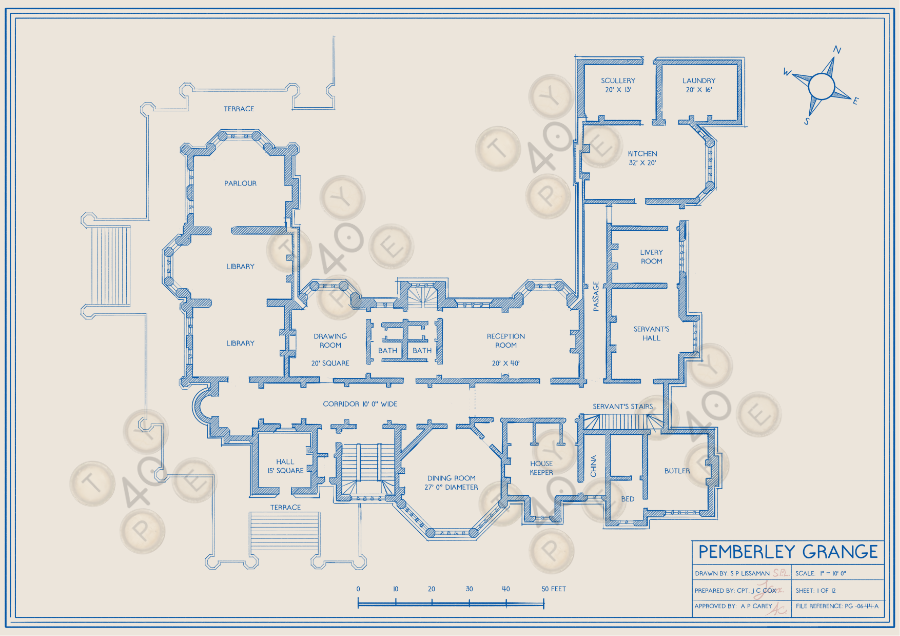 More recent praise of many other community content titles here!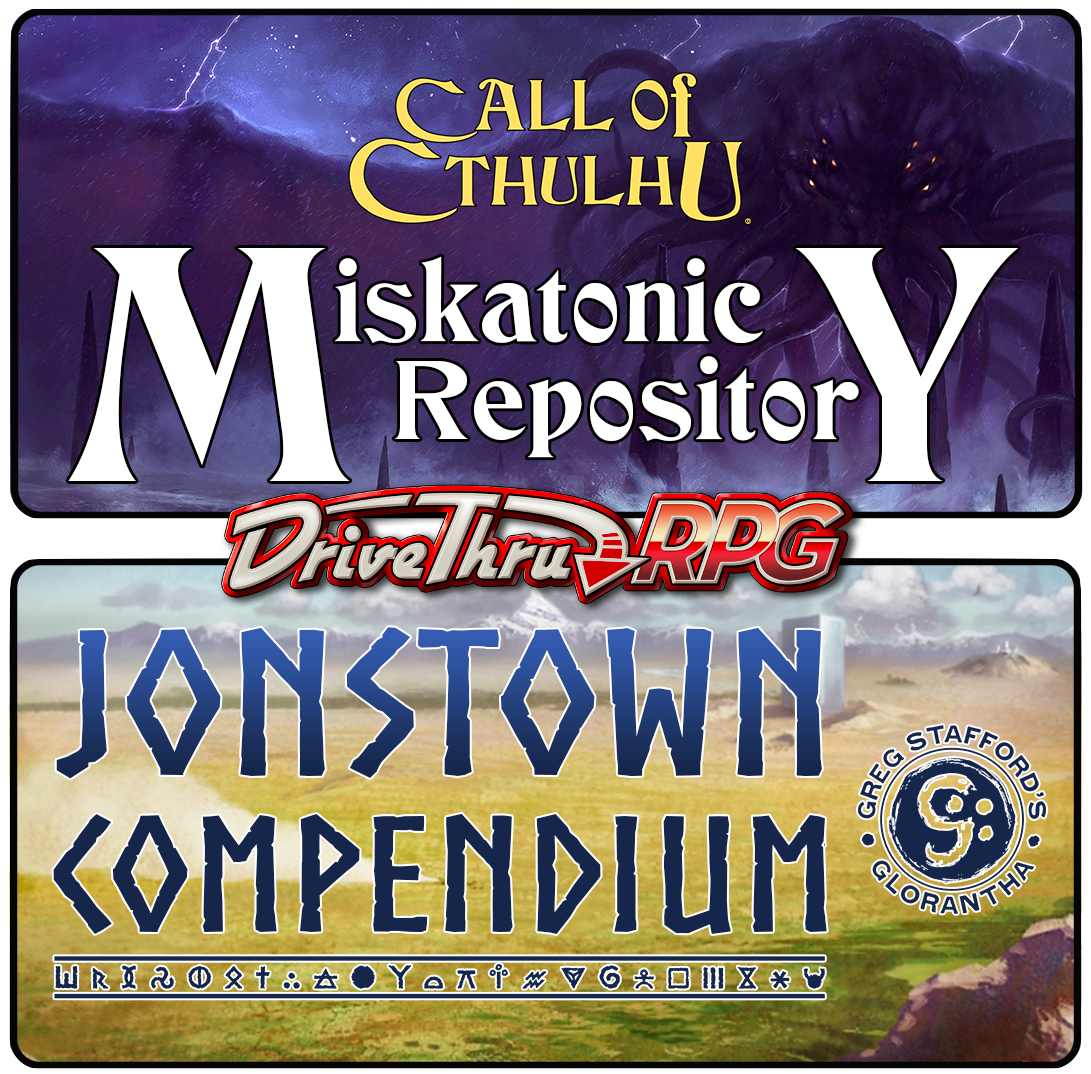 Check out these community content titles and many more in the Miskatonic Repository and Jonstown Compendium at DriveThruRPG!