Unnatural Selections #35 - early reviews of The Children of Fear are stunning
Posted by Michael O'Brien on 5th Nov 2020
Early reviews of The Children of Fear, our new epic multi-part campaign for Call of Cthulhu, are stunning!
Paul St John Mackintosh, paulstjohnmackintosh.com, says, "Unreservedly recommended... a gem and an instant classic. What an incredible odyssey this is through different mythologies and belief-systems. Players will encounter creatures and situations that will likely stun and bewilder them, as well as just challenging them to all kinds of contests of brain and brawn."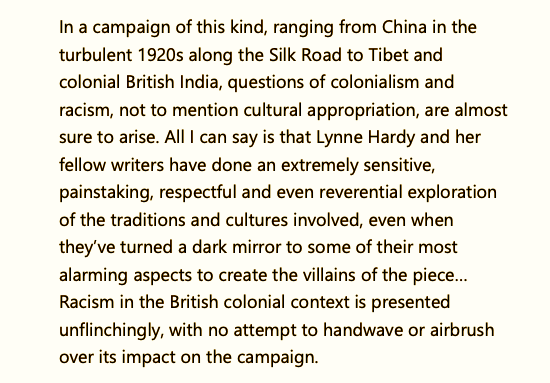 As for the physical quality of the book and all its handouts and maps, it looks to me like a new high in Chaosium's current, brilliant spate of high-quality design and art direction... Even a fantastic job of book production like the updated 7th edition Masks of Nyarlathotep rather tends to fade into the background in comparison with The Children of Fear."
Read the full review here.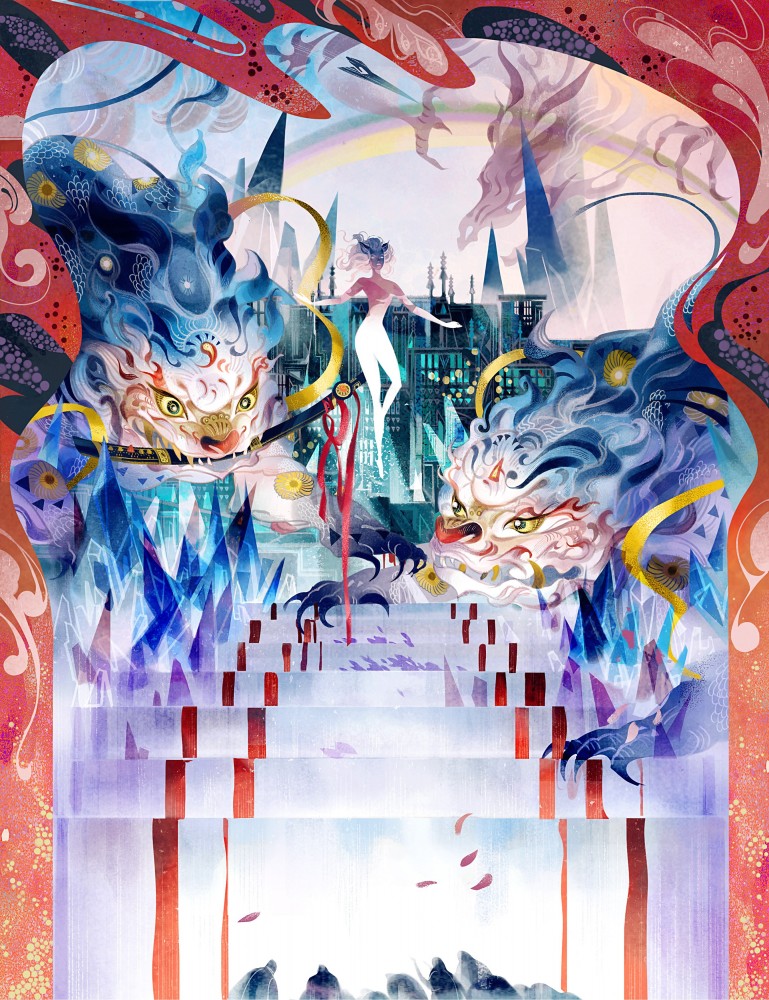 Andrew Logan Montgomery, Exploring the Otherworlds of Fiction, Magic, and Gaming, says, "This is another campaign you are going to want, especially if you have any interest in a Call of Cthulhu campaign that shakes things up a bit. Full of colorful detail and explanation, you need know nothing about Theosophy, esoteric Buddhism, Chinese legends, or Tibet to run it. It has all the detail you need."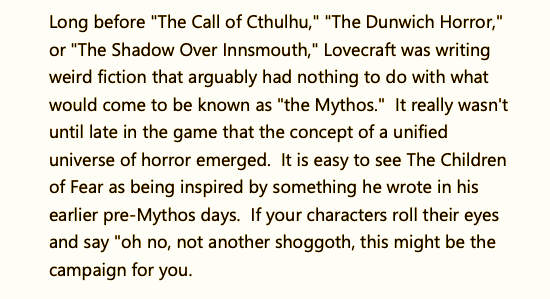 "Loaded with hand-outs, pre-generated characters, new monsters, new spells, and a ton of resources, The Children of Fear is more evidence that Chaosium has cracked the code on how to make a massive, sprawling campaign accessible."
Read the full review here.
Lynne Hardy's The Children of Fear is currently available in PDF from Chaosium and DriveThruRPG. Purchasers of the PDF direct from Chaosium get the full price of the PDF off the 416 page printed book when it is released early next year.
The Children of Fear features the 2020 Spectrum 27 award-winning art of Sija Hong, 'The Three Lords of Shambhala' shown above.