Unnatural Selections #17 - Call of Cthulhu the Official Video Game on special at Steam
Posted by Michael O'Brien on 29th Dec 2018
CALL OF CTHULHU the Official Video Game was a Steam best seller on release, and is now on special at 20% off on Steam: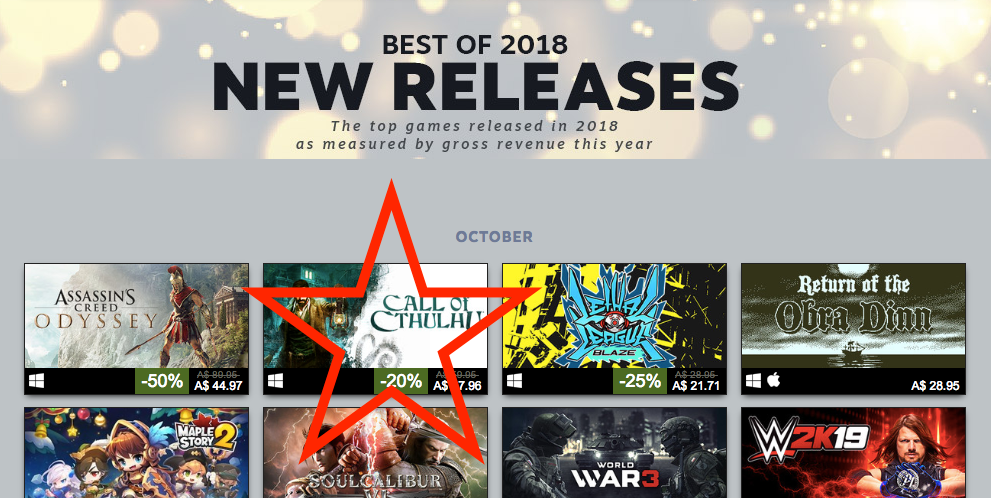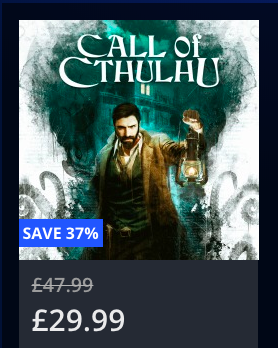 CALL OF CTHULHU is also currently 37% off in Playstation Europe's January Sale - sale runs until January 19th.
And the game is one of the most popular played on the new Nintendo Switch Pro controller, according to Valve.
More Call of Cthulhu reviews we like:
Bloody Disgusting says Call of Cthulhu is "…destined to gain a cult following, remembered as one of the best Lovecraft adaptations to date... Hopefully, more filmmakers, game designers, and writers, in general, will take note of Cyanide's novel approach to translating eldritch horror to modern gaming, and we'll see some more spiritually faithful Lovecraftian media in the future, before the Great Old Ones finally awaken and decide to consume us all."—[Best of 2018] What Lovecraft Adaptations Can Learn from Cyanide's 'Call of Cthulhu'.
"Best Horror Game: Call of Cthulhu. …With pacing, gameplay, and art design reminiscent of old-school point-and-click adventure games, Call of Cthulhu tells the story of a detective who falls into an occult mystery far over his head. The story is sprinkled with elements of Lovecraftian occult horror, giving it a flavor unlike any other game out there this year."—TNW's 10 Best Video Games of 2018.
Call of Cthulhu is one of PCMag.com's Six Games You Want to Play this December.
9.1/10 "…amazingly fun to play, and absolutely worthy of picking up."—3rd Strike.
"A well-told and intriguing story..."—Gggmanlives (video review).
"…hits tones and thematic notes that other cosmic horror games have yet to match."— newgameplus.tv (video review).
And with the announcement that a Japanese language version of the game is coming in March 2019, here are a few more foreign language reviews we like: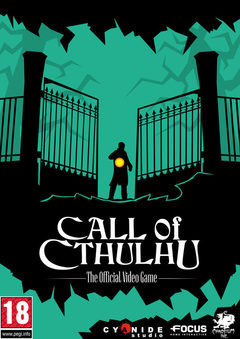 "…the calm pace, smooth voice acting, and intelligent building of a story on familiar themes was very fascinating."—metropoli (review is in Finnish).
8/10 - "an experience of lucid madness in which players are called to solve a mystery in a setting that cleverly mixes reality and illusion… if you are looking for an unmissable horror experience, we suggest you go into the folly of Call of Cthulhu without hesitation."—playstationbit (review is in Italian).
"A striking first-person adventure with an unparalleled setting."—Call of Cthulhu is one of ZonaRed's Best Horror Games of 2018 (article is in Spanish).
"Call of Cthulhu is a role-playing game that investigates psychological horror and uses stealthy, stealthy gameplay."—GameK.vn's Top 5 Horror Games of 2018 (article is in Vietnamese).
"Thank you to Cyanide for having perfectly transcribed the work of Lovecraft."—Generation Juex (review is in French).
"…probably the best horror experience this year."—gameslife.gr (review is in Greek).