Unnatural Selections #15 - more Call of Cthulhu reviews we like
Posted by Michael O'Brien on 27th Nov 2018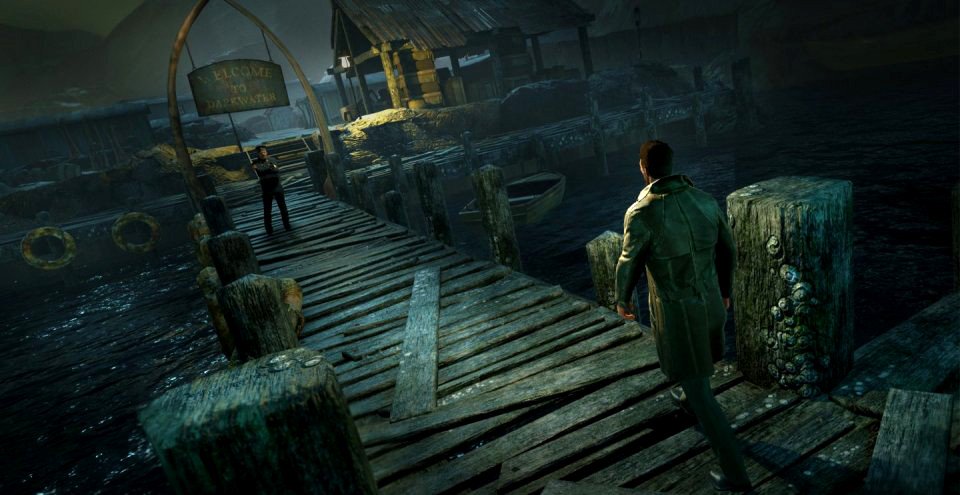 More reviews of Call of Cthulhu we like:
"4½ stars out of 5 - Call of Cthulhu is the Cthulhu RPG I never realized I needed in my life. From the moment the atmosphere shifted upon entry to Darkwater, I was hooked. The Cthulhu mythology is presented with obvious appreciation for the source material, crafting a story of cosmic horror and the cults being crazy enough to worship those beings. Aside from some difficulty with sneaking, the game makes the descent into madness... fun? Can one have fun when descending into madness?"—Digitally Downloaded.
"4/5 - After reaching the final chapter I found myself lost and saddened that it was over, but also a sense of relief knowing the final outcome to Detective Edward Pierce and the island of Darkwater. I'll definitely be playing through it again..."—MKAU Gaming Australia.
"8/10. I was expecting something completely different from what I had thought this game to be and what I got, I realized I liked way more than what I expected. MSRP: $59.99 PRICE I'D PAY: $59.99."—ZTGD.com.
"…Call of Cthulhu feels like a triumph for many reasons – it's well paced, its story is intriguing and the uneasiness of it's chilling conclusion will stay with you long after you've turned it off."—press-start.com.au.
"…if you really are looking for an immersive horror story that does not require you being an all-star hardcore gamer this may actually be perfect for you. If you are a Lovecraft fan I would almost argue that Call of Cthulhu is a must for you."—Geek Dad.
"Evocative of a 'choose your own adventure' story and unlike conventional RPGs, Call of Cthulhu is refreshing amidst a sea of flat and disappointing Lovecraftian adaptations. This is because Cyanide Studios and Focus Home Interactive based the game on the already adapted and successful pen and paper RPG, as opposed to directly replicating H.P. Lovecraft's original mind-bending short story… The overall story and eerie atmosphere in Call of Cthulhu is executed incredibly well. Just don't expect to run in guns blazing because this is a game that requires less firepower and more brainpower."—gamebyte.com.
"Call of Cthulhu surprises the player with how it incorporates Lovecraftian themes and finds imaginative ways to hook them into a multiple-choice adventure structure. Some mechanics may be a little iffy, but there are also great ideas and some genuinely inspired moments along the way. Best of all the game remembers what the oldest and strongest kind of fear is, and knows best when to keep things unknown."—Kotaku.
"8.5 – Excellent. Without a doubt the best Lovecraft videogame adaptation in years."—Voxelvoice.
"4/5 - a creepy mystery that will mess with your head and rattle your nerves."—Mirror.
"Very cool, very beautiful, very f***ing eerie"—'Lovecraftian gaming at its finest' Gaming with Nos (YouTube).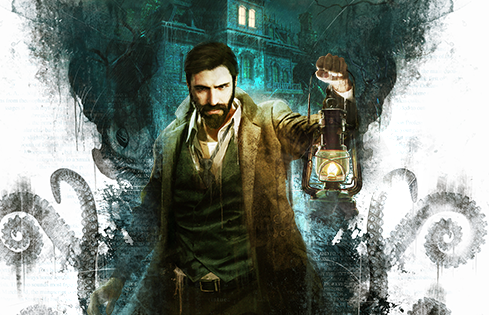 And some foreign language reviews we like too:
"80/100…an interesting retelling of H.P. Lovecraft's famous story. The game mixes aspects of detective- and horror games and does it well. Fear plays an extra factor as well throughout the story."—XGN (review in Dutch)
16/20 - "Creepy" –The Journal of Saone et Loire (review is in French).
"85/100 - Call of Cthulhu is no classic horror game, but a clever detective game with an exciting plot and a great atmosphere."—Gamestar(review in German).
"A worthy release… although this concept is unusual for the Playstation, it works perfectly. Call of Cthulhu has taken my mind on a cosmic journey of terror and threatens not to release it so soon."— teilzeithelden.de (review is in German).
"80% - Heavily atmospheric, this dark descent into madness and ruin, speaks directly to the heart of Lovecraft devotees. A narrative that embraces the core of true cosmic horror."—Ragequit (review is in Greek).
"A fundamental aspect of this title is the setting . As in Lovecraftian stories, this game is not based on terrorizing the player (you will not find the new Outlast, if you expect this), but is instead focused on procuring anxiety and tension… you just have to dress up as Edward Pierce and embark on this descent into madness!"—Horizon Psytech and Games (review is in Italian).
"…fans who have long been waiting for a title based on Lovecraft's stories will not regret the latest Cyanide experience."—Bazicenter (review is in Persian).
"…a superb atmosphere, a good storyline and a few great ideas make this game what it is - a solid piece of entertaining code. I had fun and rooted for Edward during his crazy investigation. If you feel the call, answer it."—GRYOline.pl (review is in Polish).
"4 out of 5 stars - Call of Cthulhu is a successful production of the Cyanide studio… whose most important elements are a very good plot and a well-created atmosphere, additionally enhanced by an excellent sound setting."—purePC.pl (review is in Polish).
"Call of Cthulhu absolutely obligatory for all lovers of H. P. Lovecraft's work. You will find here virtually everything for which you can love his prose. Fans of good and well-written stories will also find something for themselves here."—ustatkowanygracz.pl (review is in Polish).
"8.2/10. Call of Cthulhu offers one of the best experiences based on Cthulhu Mythos. Cyanide Studio has made an incredible job with the game's environment and story. As some of Focus Home Interactive games, Call of Cthulhu has some technical issues. However, its story, setting and characters shine and manage to bring us a totally recommended game."—somosxbox.com (review is in Spanish).
"8/10 - A gift for lovers of Lovecraft."—zonared.com (review is in Spanish).
"8/10 - …probably the best Lovecraft adaptation to video games to date."—generacionxbox.com (review is in Spanish).