Unnatural Selections #10 - recent 5 star reviews for Chaosium licensees!
Posted by Michael O'Brien on 27th Aug 2018
Chaosium licensees do wonderful work and we are proud to be associated with them. Here are some recent 5 star reviews for some amazing products!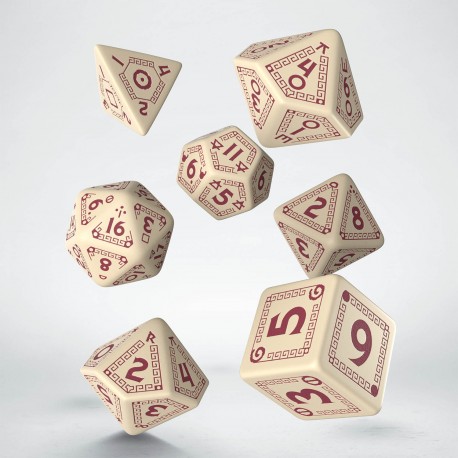 "The best imaginable dice for ancient civilizations out there... the two RuneQuest Dice Sets are fantastic, brilliant, exquisite, and I can continue with a long list of adjectives, all of them positive. They cover a rather incredible hole in the genres of dice marketed out there, namely designs relating to Bronze Age...
Style: 5 (Excellent!)
Substance: 5 (Excellent!)"
—Antonios S of RPGNet reviews the new RuneQuest dice, from our friends Q Workshop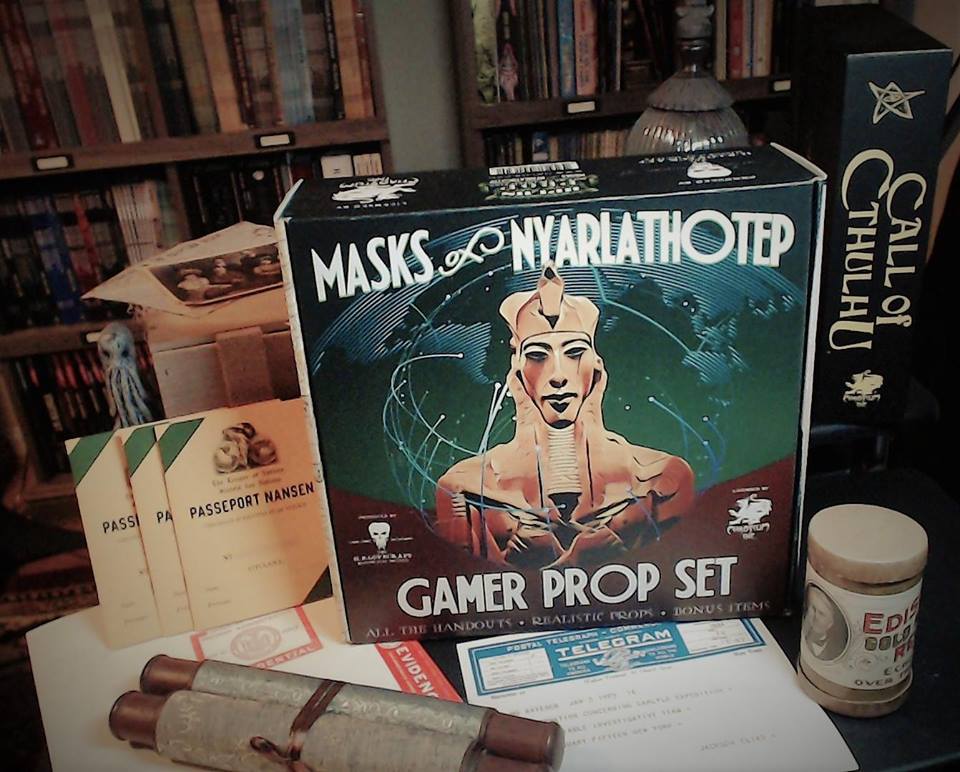 "I have been a Call of Cthulhu keeper for over 30 years now, as well as something of an accomplished prop collector and even creator. In all that time I have never experienced anything like what is in this box. It cannot be described -- only experienced. The quality, the attention, the level of detail is overwhelming -- the paper textures, the writing, the voice acting, everything is so authentic that it feels like handling props from a Masks of Nyarlathotep movie...
...This was clearly a labor of love, and it takes the arguably greatest RPG campaign of all time to a whole new level. Just handling this material made me imagine new scenes and new ways to present the material, to do it justice. What more could a keeper want? My hat is off to the HPLHS."
★★★★★
—an emphatic review for the amazing Masks Gamer Prop Set, available from our friends the H.P. Lovecraft Historical Society.
"For those that have played the cult 1999 game, King of Dragon Pass, Six Ages will feel like they're coming home. The game system is almost the same, you still care for your clan by choosing advisors, making sure the people are content and fed, sacrificing to gods and raiding your neighbours. All of this is done with gorgeous visuals and sublime music.
If you liked KoDP get this game now! You won't regret it! For those who don't know anything about it: you'll find rich narrative in a land far removed from ours where you'll manage a small community trying to survive difficult times in an ever darkening world.
***** Five Stars Game from me."
—one of many rapturous app store reviews for the Glorantha game Six Ages, "spiritual successor" to King of Dragon Pass.
"I've been an avid Lovecraft fan for more than three decades, and have played the RPG Call of Cthulhu for almost as long. My kids grew up playing the game with me, and have become fans as well.
I'm giving this game 5 stars for the simple reason that the ambience while playing the game is quite reminiscent & matches that of a multitude of late night pen & paper gaming experiences with family and friends."
—Cthulhu Chronicles is the newly-released interactive fiction game for mobile devices*, and has been well-received by Call of Cthulhu fans all over the world.
*Currently available on iOS, soon to come to Android!