Significant Streams #2: Spot Hidden - Call of Cthulhu actual play show
Posted by Michael O'Brien on 8th Sep 2022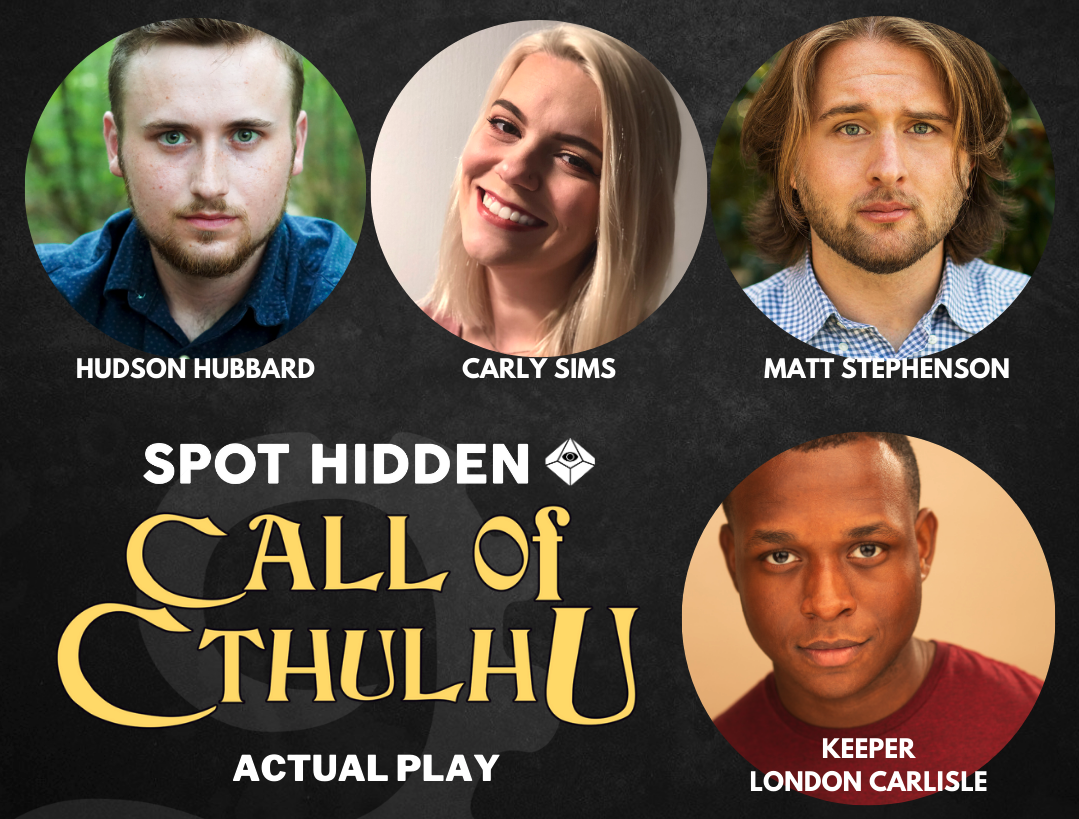 Significant Streams is a new feature on the Chaosium news blog where we highlight actual play streams, podcasts, and YouTube channels featuring Chaosium games that we think are worth checking out.
Spot Hidden is a Call of Cthulhu actual-play show. Join London Carlisle, Hudson Hubbard, Matt Stephenson, and Carly Sims for campaigns, one-shots, and cosmic horror madness.
They've also had some exciting guests on the show, including Becca Scott, Mark Meer, and Johnny Stanton of the Cleveland Browns!
You can find Spot Hidden on Twitch, YouTube, Instagram, Twitter, and all the usual podcasting platforms.
Among their adventures, Spot Hidden have notably visited Cthulhu Dark Ages for two full campaigns:
In their latest campaign, 1930's Lovecraft Country is plagued by a werewolf. Luckily, Arkham's sharpest occult P.I.s are on the case. Join Spot Hidden for an investigation with bite on TwitchTV, Tuesdays 5:00pm PT / 8:00pm ET.