Save on selected Call of Cthulhu titles in our 'Stay In and Game' Warehouse Clearance Sale
Posted by Michael O'Brien on 21st May 2021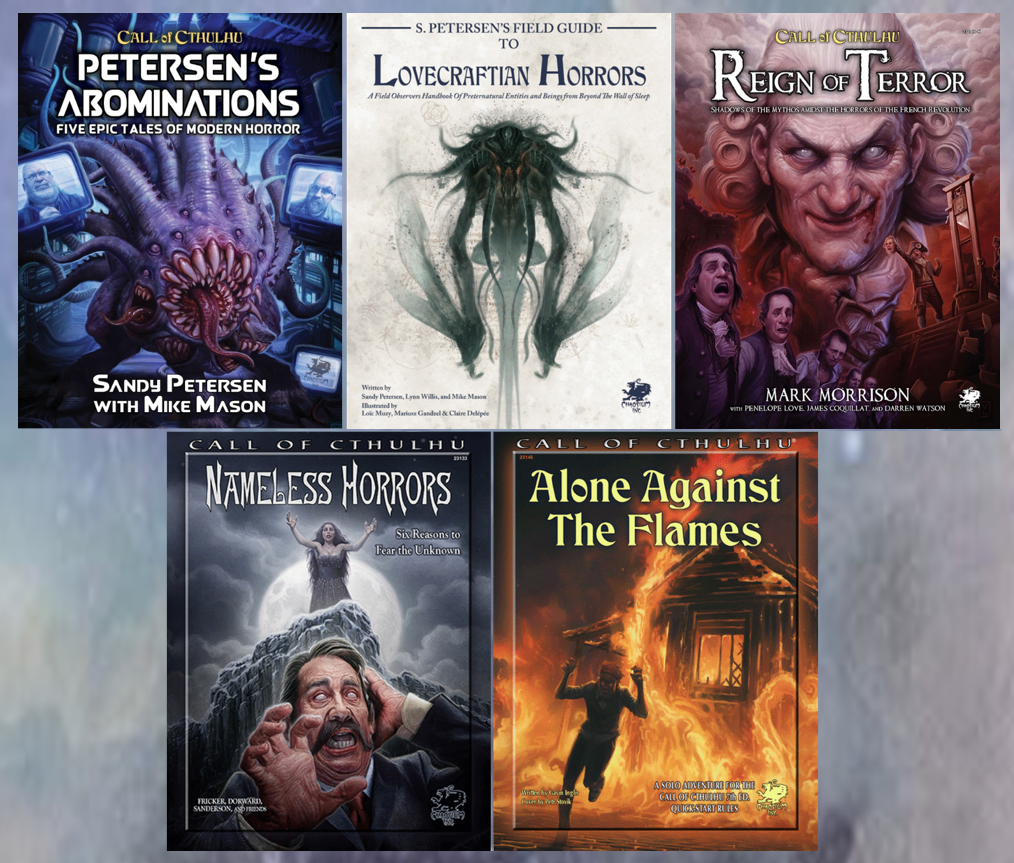 These are the Call of Cthulhu 7th Edition print titles available at special prices in our 'Stay In and Game' Warehouse Sale:
Call of Cthulhu RPG - includes PDF
Plus dozens more Chaosium titles, at discounts from 15 - 66% off. Most titles come with the PDF included. While stocks last!
Shipping Notes
Check the individual product for availability in your local Chaosium warehouse (USA, UK, EU, Australia, Canada). Submit orders for items from a single warehouse at a time.
Chaosium warehouse locations: