RuneQuest Starter Set Design Diary #15: A release date, and Jason sees the physical box for the first time
Posted by Michael O'Brien on 29th Oct 2021
By Jason Durall, RuneQuest creative director
The Starter Set for RuneQuest: Roleplaying in Glorantha is coming! Between now and its release later this year, RuneQuest creative director Jason Durall's Design Diary will share insights about the development of this exciting new boxed set which will introduce the RuneQuest RPG and Greg Stafford's mythic world of Glorantha to all-new audiences.
It's exciting to see we're finally able to announce a release date for the RuneQuest Starter Set - November 10th! As noted in the previous design diary, we've been waiting for copies to arrive in our final fulfilment warehouse in the UK and appreciate everyone's patience in this time of incredibly disrupted shipping movements.
Due to these delays in shipping, I was only able to lay eyes on an actual physical copy of the Starter Set while attending a gaming retreat in rural Germany last week. The organizer had ordered a box of twelve copies to be express-shipped to the event. He offered me a copy, the first out of the box, but I thought it would be best to go to a fan and attendee. Later, the purchaser of that very copy asked me to autograph the cover and we paged through the box together.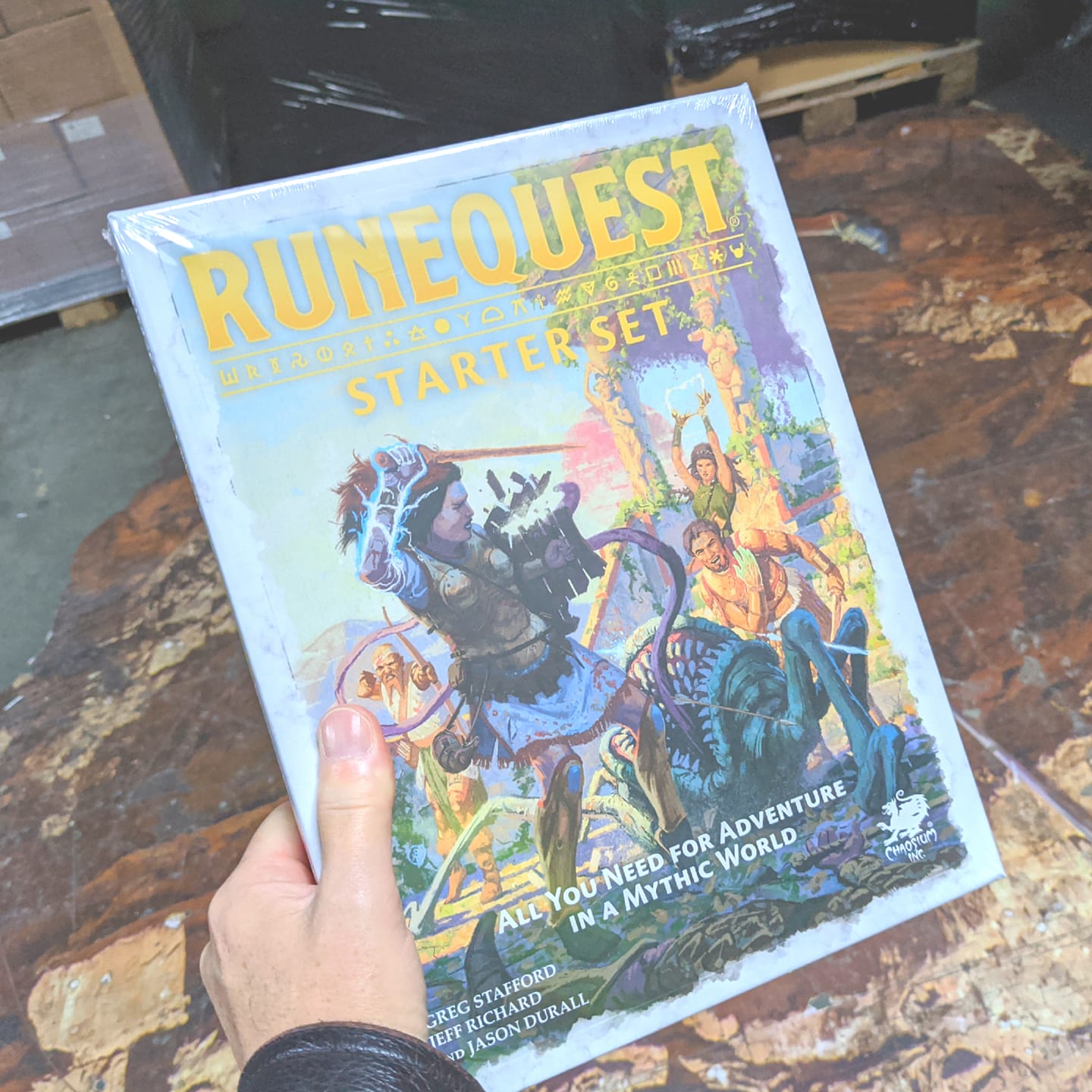 I was only to get my own copy a week later, when I went to Poznań, Poland, to visit the team from Black Monk Games. A visit to their warehouse yielded me my own copy, and I was heartened to see that the rest of the Black Monk team were also eager to get copies for themselves.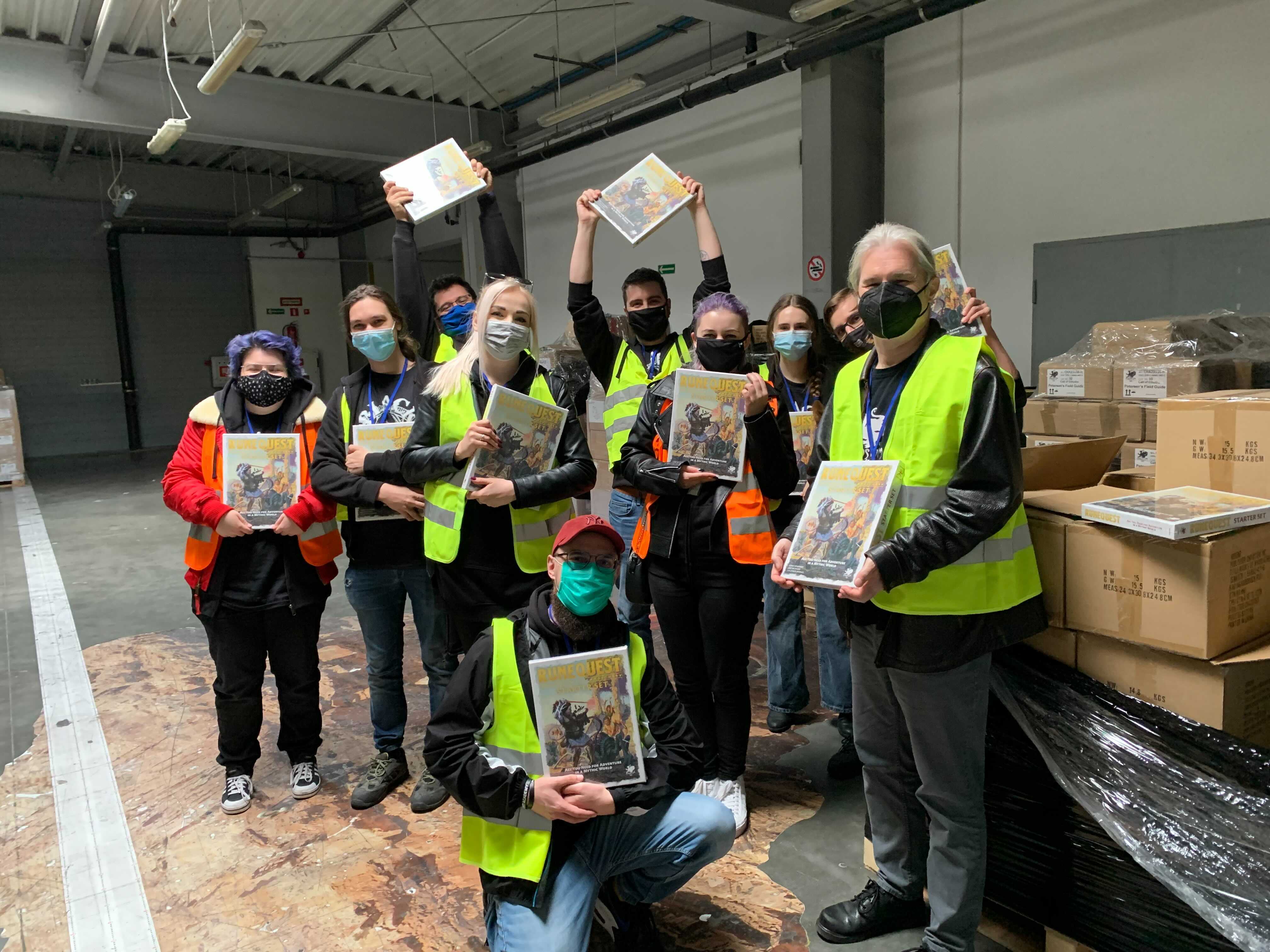 I am thrilled that it is everything I was hoping for... a substantial and impressive release with gorgeous art and incredible production values.
If you would like to be informed the moment the RuneQuest Starter Set is released on November 10th, please sign up to our email list and we'll message you when it's available to order!