Rivers of London - The RPG releases worldwide in PDF on November 30th
Posted by Michael O'Brien on 25th Nov 2022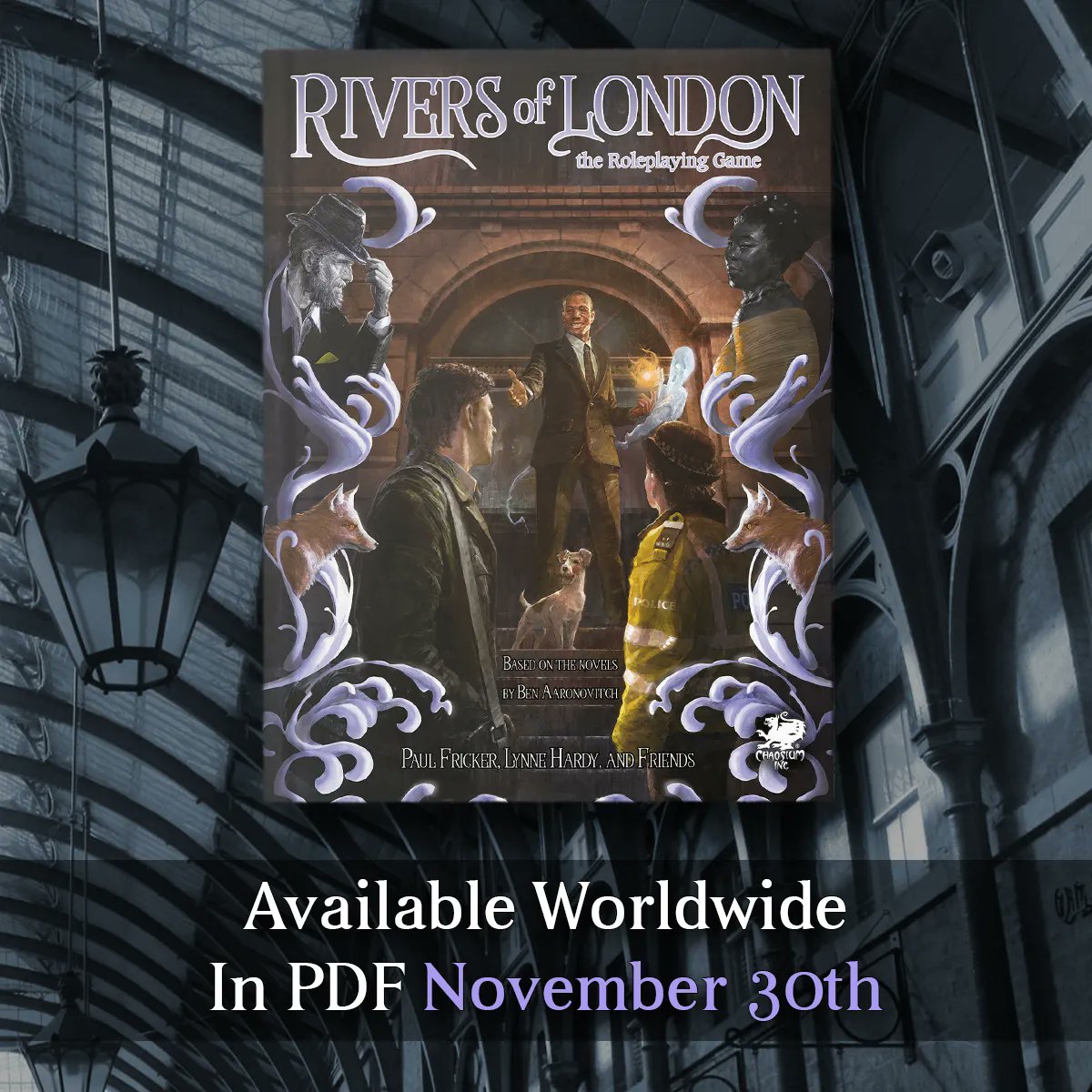 "I think becoming a wizard is about discovering what's real and what isn't."– Ben Aaronovitch
Solve mysteries, and come to grips with those who have been irreversibly changed by magic. Out November 30th!
In Rivers of London: the Roleplaying Game, players take on the roles of newly recruited members of the London Metropolitan Police Service's special magic branch, aka "the Folly." You will solve mysteries, catch criminals, and come to grips with the "demi-monde"—those who have been irreversibly changed by magic. Rivers of London: The Roleplaying Game will be available in PDF November 30th*.
Rivers of London

The Rivers of London series follows Peter Grant, an ordinary constable turned magician's apprentice, as he solves crimes across London in a sensational blend of inventive urban fantasy, gripping mystery thriller, and hilarious fantasy caper. The series debuted in 2011 with Rivers of London (Midnight Riot in the US) and now includes more than a half-dozen novels, several novellas, and a number of comic book series. The series has sold well over two million copies and has been translated into fourteen languages. In May 2019, Simon Pegg and Nick Frost announced that their production company, Stolen Picture, had acquired rights to create a television series based on the world of the Folly. Author Ben Aaronovitch is also known for his work on both television and audio scripts for Doctor Who.
*purchase the PDF from Chaosium.com, and when the hardcover version is out next year, the cost of the PDF is deducted from the price.