Out of the Suitcase #13: Reaching Moon Megacorp – "one of the best decisions I ever made"
Posted by Michael O'Brien on 15th Apr 2021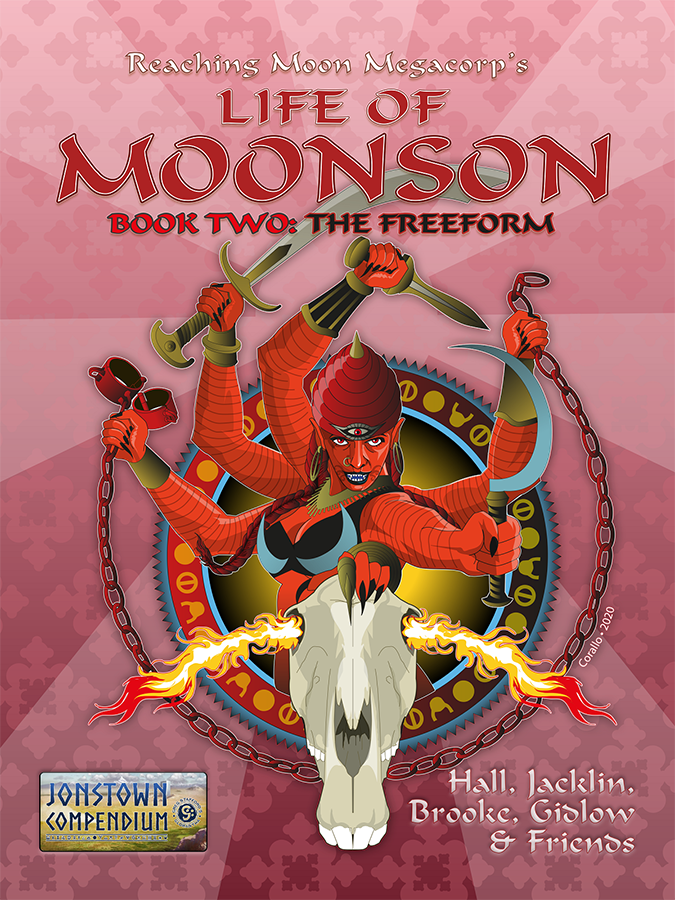 Chaosium President Rick Meints shares stories from a life-time as a collector of all things Chaosium. This entry is taken from his foreword for the recently-released Life of Moonson Book Two: The Freeform, available in the Jonstown Compendium on DriveThruRPG.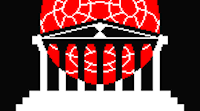 One of the best decisions I ever made, for both my personal and professional life, was to move to the UK in 1995. I was quickly welcomed into a wonderfully creative and energetic circle of friends collectively known as the Reaching Moon Megacorp. It allowed all of us to contribute our talents to a number of projects including David Hall's RuneQuest - Glorantha magazine Tales of the Reaching Moon, the Convulsion convention in Leicester, and a number of independent publishing projects such as Tarsh War, A Rough Guide to Glamour, and even my Meints Index to Glorantha.
One of the best parts of the group was its social side. Over the seven years I lived in the UK we would meet after work at the Round Table pub in London near Leicester Square almost every Wednesday night. Over pints (make mine a Guinness) we would bring along and discuss the latest Gloranthan projects we were working on. Being the "layout guy" meant I usually had a printout of something to show to its creative team. In late 1996 and early 1997 that often meant pages from what would become the master-pack for the Life of Moonson freeform or some articles that would appear in Tales #16, the Lunar special.
Life of Moonson was created during what you could call the Megacorp's "the Lunars are sort of like the Soviets" phase. Chris Gidlow had spearheaded the Tarsh War project, which included the Red Army, Cossacks and Commissars. At Nick Brooke and Chris' flat in Docklands we would play Junta or Kremlin and discuss their Lunar parallels, or we might watch The Hunt for Red October movie and laugh about how it was inspiring them to create The Hunt for Red Storm Season. During any of those Saturdays and Sundays the Leningrad Cowboys and the Red Army Choir played on the stereo in the background. Being far more of a power gamer than a writer, I usually concentrated more on winning whatever game we were playing rather than putting pen to paper. Other than suggesting Pardidas be a Kentucky Colonel, and that Sylila be pronounced ess-why-lila, I mostly just enjoyed the creative atmosphere and was happy to work on the layout of the books, including collating all the characters and game info into each freeform master-pack.
It was wonderful to be one of the referees for the game in Victoria in 1997 and at Convulsion in 1998. The entertaining players chewed a great deal of scenery and came up with many twists, turns, and outcomes we never expected. The costuming was inspired, intricate and/or hilarious, especially MOB dressed as Elvis, and many dressed in togas or homemade armor. After a long day of playing, the stories told in the bar afterwards were always captivating and enlightening as we learned of the machinations, betrayals, and plotting that had taken place. While a small part of me regrets never playing in the game, having the ability to invisibly wander around as a referee and listen in on the players' conversations as and when I wanted to was an ongoing treat.
As an auctioneer for many Convulsion, GloranthaCon and Tentacles auctions it became almost habit for me to bring along a finished master-pack of the Reaching Moon Megacorp freeforms Home of the Bold, How the West Was One, or Life of Moonson to sell as a fundraiser for that convention. Fortunately, I worked in an office with a seldom-used comb binder and ample access to high-speed printers (as Nick would say: "Thank you, Henry.") Alas, we sold such a limited number of copies in that format that they remained largely unknown to all but the few people who attended these 100-200 person conventions and had deep enough pockets to win them at auction. So I am very happy to see that change with the Life of Moonson material coming back via the Jonstown Compendium. While I am a completist collector, I also want information to be shared and enjoyed, not coveted and hidden away on a dusty shelf.
When we were setting up Chaosium's Jonstown Compendium community content program we were unsure exactly who would add products to it. Fortunately, Nick Brooke embraced its possibilities, got the original Life of Moonson writing team involved, and I was able to provide them with some of the ancient electronic files. And so these are now available as the "directors' cut" full-colour treatment of that classic material, now available to everyone. Enjoy!

---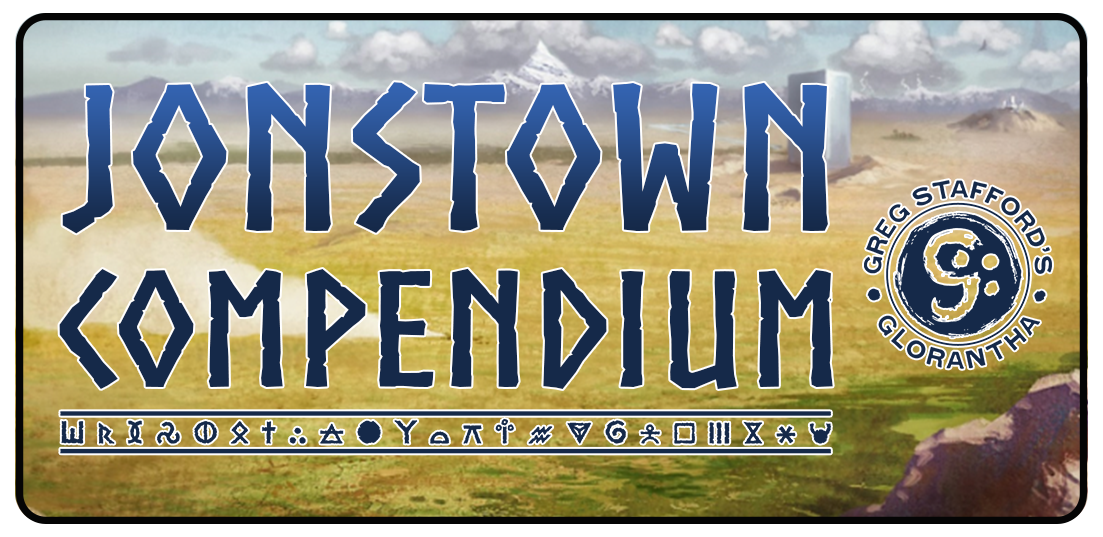 The Reaching Moon Megacorp's Life of Moonson titles are available now in the Jonstown Compendium at DriveThruRPG:
plus the helpful companion volumes: