Our DriveThruRPG Community Ambassadors are panelists at Virtual Horror Con, coming up this weekend
Posted by Michael O'Brien on 18th Feb 2021
Our Community Ambassadors for the Miskatonic Repository and Jonstown Compendium community content programs at DriveThruRPG are guests at Virtual Horror Con, coming up this weekend.
At 6:30pm EST on Friday 19th February, our Jonstown Compendium Community Ambassador Nick Brooke will be part of the RPG Community Content panel: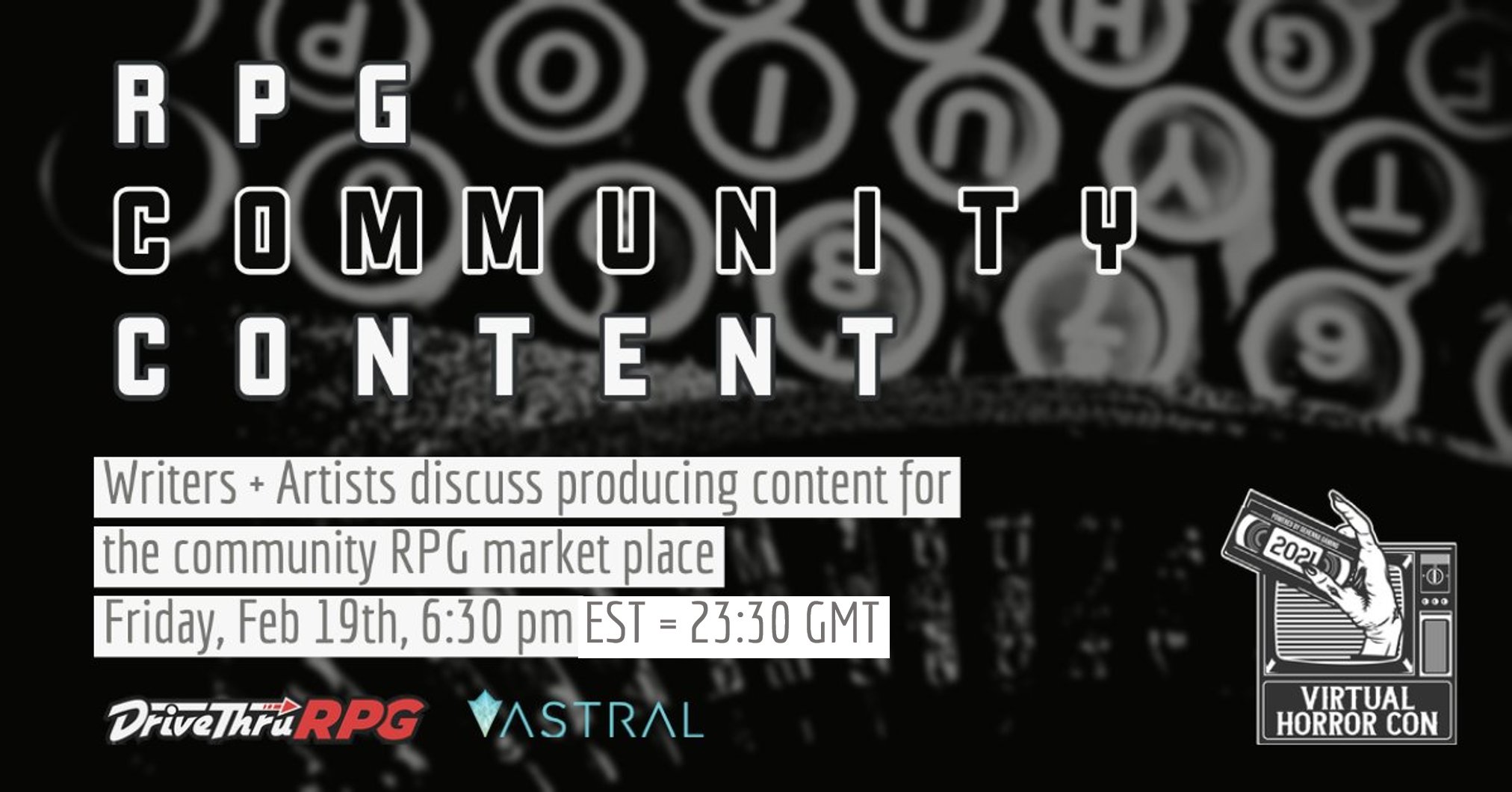 Tabletop RPG industry writers, game developers, and artists discuss creating what goes in to creating community content for various game lines and self publishing on platforms like DriveThruRPG and DMsGuild.
And at 7.30am EST on Saturday 20th February, our Miskatonic Repository Community Ambassador Allan Carey will be part of the International Horror Tabletop panel: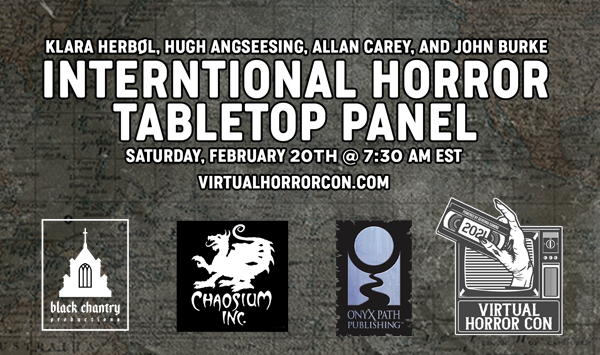 Discussion from international industry professionals on how horror is implemented and celebrated across the globe.
For more details about Virtual Horror Con, check out the convention website.