On May 18, a group of investigators will inch toward the Edge of Darkness on Chaosium Twitch
Posted by Michael O'Brien on 14th May 2021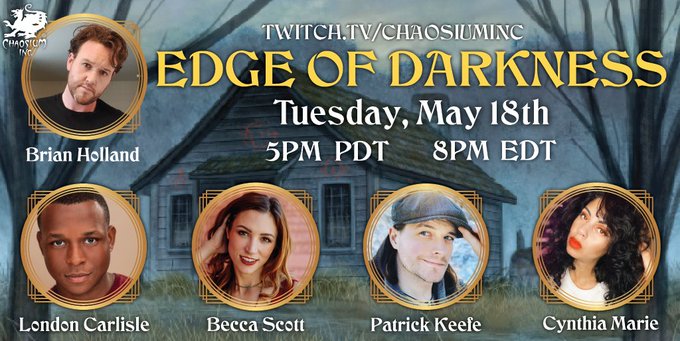 A group of investigators will inch towards the Edge of Darkness, next week on the Stream of Chaos!
Tune in to see London Carlisle, Becca Scott, Patrick Keefe, and Cynthia Marie playing with Chaosium's own Brian Holland as Keeper!
The scenario is 'Edge of Darkness', one of the four adventures in the Call of Cthulhu Starter Set: now available in Print and PDF. Also available at DriveThruRPG, and on Astral VTT and Roll20.
5PM PDT / 8PM EDT Tuesday May 18th on Chaosium Twitch:
http://twitch.tv/chaosiuminc