New RuneQuest - Glorantha coins, from our friends at Campaign Coins
Posted by Michael O'Brien on 9th Nov 2020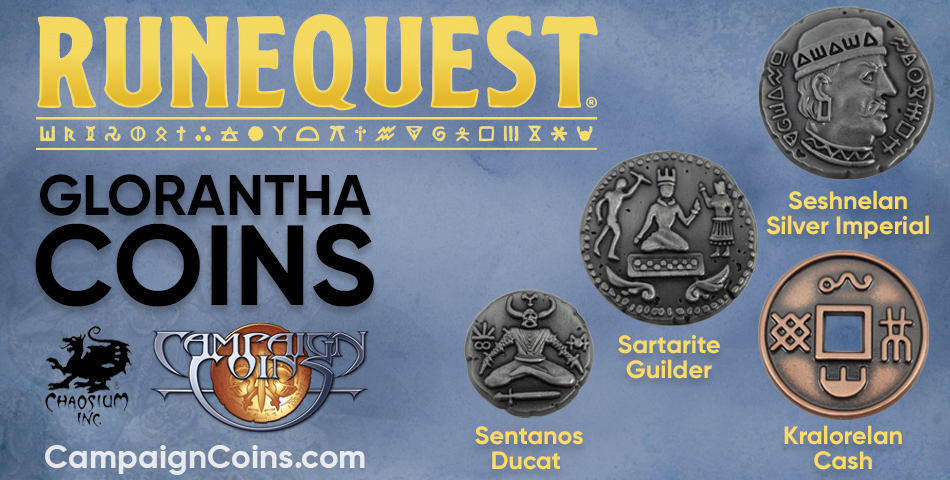 "We have adventured in Greg Stafford's Glorantha for decades, so it is an incredible honour to make the coins of this extraordinary bronze age world of myth and heroism. There is no game like it." — Campaign Coins.
New RuneQuest - Glorantha coins, from our friends at Campaign Coins - may Issaries continue to bring you good fortune!
RuneQuest Series 2 coins available now!
And also available from Campaign Coins, the original coin set, released at Gen Con Online earlier this year: