Miskatonic University Kickstarter: an MU short story by Molly Tanzer, just for backers
Posted by Michael O'Brien on 24th Apr 2018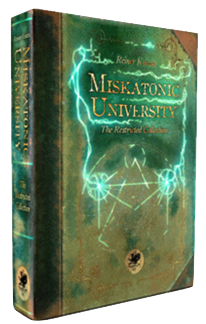 Chaosium was born out of fiction—company founder Greg Stafford discovered his mythic world of Glorantha through his writings. Only a few years later, Sandy Petersen turned H.P. Lovecraft's most famous story of the Cthulhu Mythos into our most award winning RPG game, Call of Cthulhu. Since 1992, Chaosium has published dozens of fiction, art, and reference titles, featuring the work of award-winning creators and editors from around the world.
Which is why we're delighted to announce the next milestone in the Kickstarter campaign for our new Miskatonic University board game.
$58K - A Miskatonic University Short Story
Chaosium's fiction line editor James Lowder will commission a piece of short fiction set in Miskatonic University by British Fantasy and Wonderland Book Award-nominated author Molly Tanzer. All backers at Professor level ($25) and above will receive the story in multiple electronic formats (PDF, EPUB, MOBI, PRC).
Says James: "Readers interested in the Mythos and just great speculative fiction should be familiar with Molly Tanzer's work. She's certain to use her sharp wit and insightful prose to carve something wonderfully disturbing out of the subjects Miskatonic University and the darker corners of academia."
We think this is a fitting Stretch Goal for a board game set in a Library! Miskatonic University the Restricted Collection is a push your luck, set collection card game from the creators of Call of Cthulhu and board game design legend Reiner Knizia. Chaosium invites you to check out the Kickstarter campaign: it is currently over 220% funded and runs until May 8th.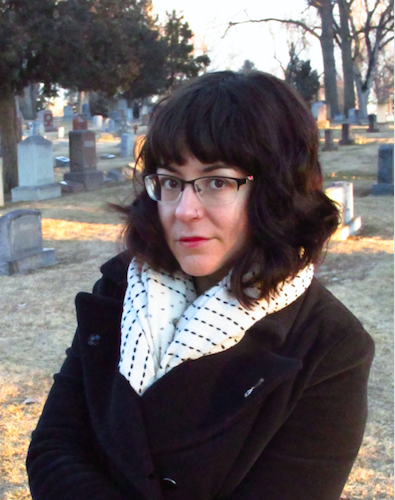 About Molly Tanzer: Molly Tanzer is the author of Creatures of Will and Temper, the forthcoming Creatures of Want and Ruin, and Vermilion, as well as the British Fantasy and Wonderland Book Award-nominated A Pretty Mouth. She is also the co-editor of Mixed Up: Cocktail Recipes (and Flash Fiction) for the Discerning Drinker (and Reader). For more information about her critically acclaimed novels and short fiction, visit her website, mollytanzer.com, or follow her @molly_the_tanz on Twitter or @molly_tanzer on Instagram.