Miskatonic Monday: POD option now available for titles in the Repository
Posted by Michael O'Brien on 4th Feb 2019
Community content titles in The Miskatonic Repository are now able to be offered as POD printed books.
The first such title offered is Alex Guillotte's The Pipeline, now available as a softcover color book (premium heavyweight) as well as PDF.
Other community creators are welcome to update their titles for POD.
New Titles on the Miskatonic Repository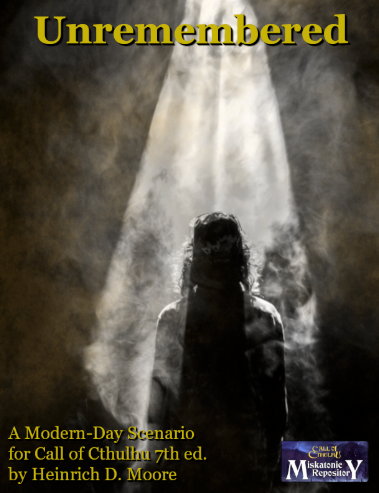 Unremembered
Heinrich D. Moore
($4.95, 43 page PDF)
In 1992, a son receives a letter lost six years in the mail from a father he did not know he had, and does not remember. The letter speaks of Carcosa and the King in Yellow. Four months later, the boy goes missing. In a few days, he may be forgotten entirely.
Unremembered is a standalone module set in New Orleans, Louisiana, suitable for two or three evenings of play. The module focuses on themes of memory and forgetting, and the consequences of doing so.
This product contains 43 pages in total, including: a 20-page scenario, 7 pages of handouts, 3 pages of NPCs and creatures, and 8 pages of pre-generated characters and background.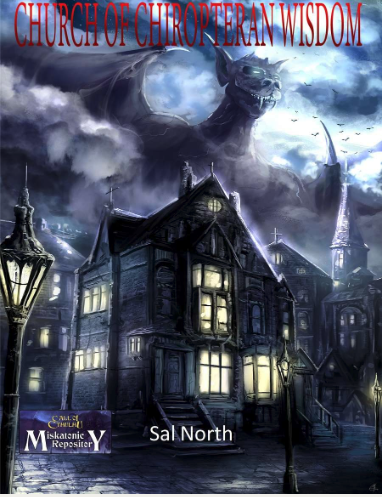 The Church of Chiropteran Wisdom
Sal North (Pay-what-you-want, recommended price $2.00, 6 page PDF)
People have been going missing and locals are starting to talk.
The tabloid newspapers are spreading rumors, and local folk are warning each other against anyone they think is acting suspiciously or just whoever they have an existing grudge against.
The Church of Chiropteran Wisdom is a short module, intended to be useful as a diversion or red herring for a campaign, or as a stand alone scenario completable in a few hours.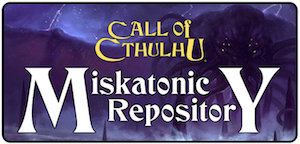 WHAT IS THE MISKATONIC REPOSITORY?
Are you a Keeper looking for new scenarios and story elements? A player looking for something mysterious to spark a character idea? Is your group looking for eerie ideas to use in your game? The Miskatonic Repositoryis where you can find —and create —self-published material for the Call of Cthulhu roleplaying game.
Interested in submitting content? Go here to see the guidelines, and here for the additional guidelines. No extra license is required. Get started and download the MS Word template or the InDesign template for Miskatonic Repository submissions, and check out our other free creator resources.