Miskatonic Monday: four new titles - an adventure, an update, a sequel, and an all new genre for Call of Cthulhu
Posted by Michael O'Brien on 14th May 2018

Four new titles on the Miskatonic Repository: an adventure, an update, a sequel, and an all new genre for Call of Cthulhu: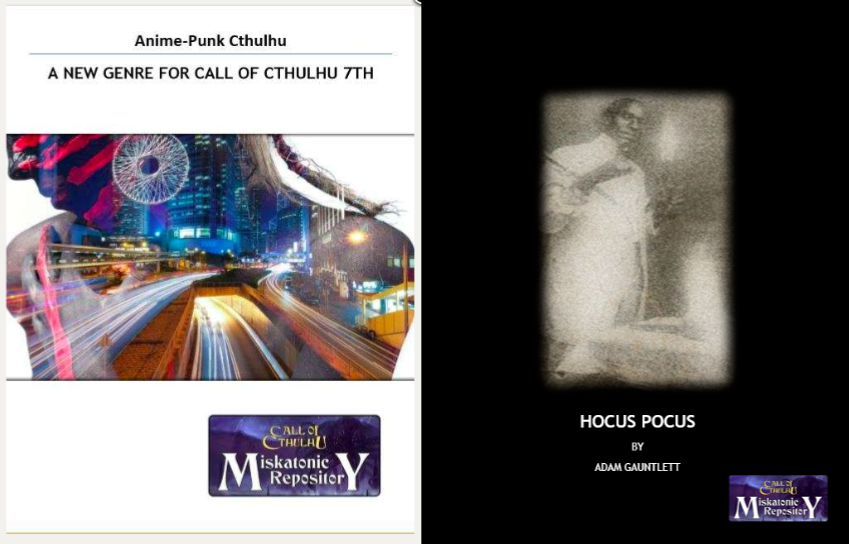 Anime Punk - A New Genre for Call of Cthulhu by Carl Matthews ($10.00, 32 page PDF)
"Whether you like your anime with demons and supernatural elements or just straight up modern dystopia in your Cyberpunk games, it's likely that Call of Cthulhu can help you hit that sweet spot."
Hocus Pocus by Adam Gauntlet ($4.00, 22 page PDF)
"pits the investigators against minions of an Outer God, and all of New York may be forfeit if they fail."
Reviews from R'lyeh says "Meaty investigative scenario (with a) solid plot".
(nb Hocus Pocus is a sequel to The Man Downstairs, but players do not have to have played that scenario to enjoy this one.)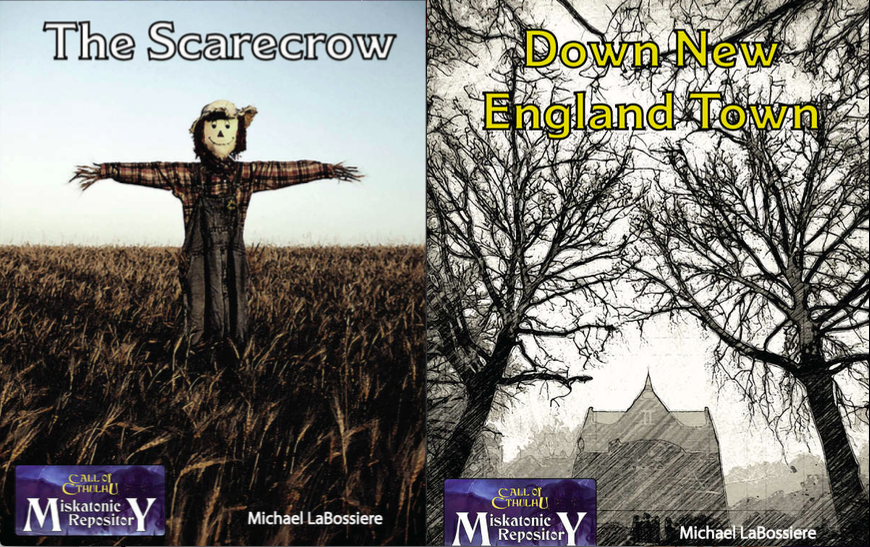 The Scarecrow by Michael LaBossiere (pay what you want - suggested price $0.99, 14 page PDF)
"...a time for mysterious murders and scarecrow legends"
Down New England Town by Michael LaBossiere (pay what you want - suggested price $0.99, 7 page PDF)
"Resembling a plot line from one of his classic horror movies, the body of director Roger Colwin has been stolen from a church in New England..."
(nb complete rewrite and update of the 1992 original adventure)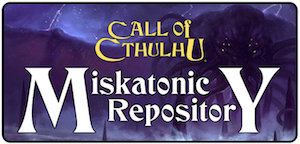 What is the Miskatonic Repository?
Are you a Keeper looking for new scenarios and story elements? A player looking for something mysterious to spark a character idea? Is your group looking for eerie ideas to use in your game? The Miskatonic Repository is where you can find —and create —self-published material for the Call of Cthulhu roleplaying game.