Miskatonic Monday: eclectic mix of new titles added to the Miskatonic Repository
Posted by Michael O'Brien on 2nd Jul 2018
An eclectic mix of new titles recently added by community content creators to the Miskatonic Repository...
Tomes of Terror
by K.E Brennan ($4.95, 107 page PDF)
Four rare and dangerous occult tomes have been stolen from the Jeremiah Orne Library on the Miskatonic University campus. Can the investigators retrieve the books before powerful mythos forces use them to summon horrors and unleash hell on Arkham? Over 100 pages of multiple scenarios, illustrations and player handouts.
The Prepared Investigator
by Stephanie McAlea ($2.99, 26 page PDF)
An expansion booklet for Call of Cthulhu characters: optional motivations and traits and an extensive equipment sheet for any RPG but primarily focused around Chaosium games.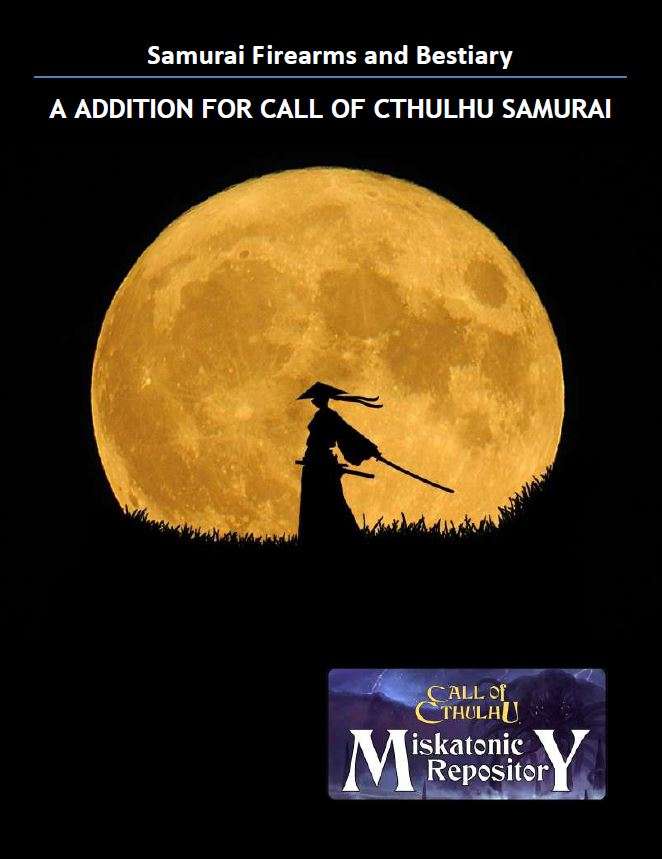 Miskatonic Repository: Samurai Firearms and Additional Monsters
by Carl Matthews ($4.95, 16 page PDF)
The author notes: "Because of how popular the previous Samurai material has been, I have been able to invest in full colour art for the monsters in this book and have even included art for the monsters detailed in the previous Miskatonic Repository Samurai - Occupations and monsters adapted to Feudal Japan."

What is the Miskatonic Repository?
Are you a Keeper looking for new scenarios and story elements? A player looking for something mysterious to spark a character idea? Is your group looking for eerie ideas to use in your game? The Miskatonic Repository is where you can find —and create —self-published material for the Call of Cthulhu roleplaying game.