Masks of Nyarlathotep nominated for 2019 Dragon Con Award
Posted by Michael O'Brien on 8th Aug 2019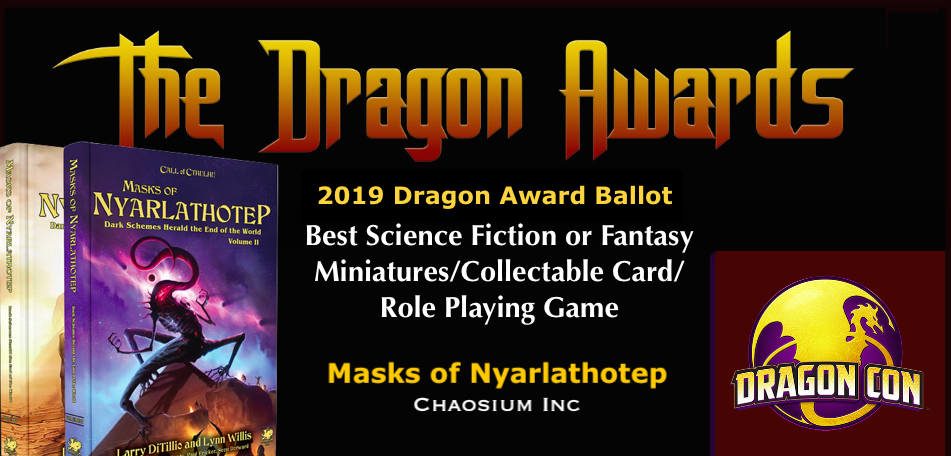 Fresh from receiving the Gold ENnie award for 'Best Adventure', Chaosium's Masks of Nyarlathotep has been nominated in the 2019 Dragon Awards in the Best Science Fiction or Fantasy Miniatures / Collectible Card / Role-Playing Game category.
If you voted in previous Dragon Awards, you will get sent your ballot by email.
If you haven't voted in the Dragon Awards before, you can sign up here until Friday, August 30th at 11:59PM (EDT).
The winners will be announced at Dragon Con, August 29 – September 2, 2019 in Atlanta, GA (Labor Day weekend).
Thanks to support of Call of Cthulhu fans, Call of Cthulhu 7th Edition won the inaugural Dragon Award in this category in 2016.
Register to vote in the Dragon Con Awards here:
https://application.dragoncon.net/dc_fan_awards_signup.php