Lynne Hardy's The Children of Fear: our epic Call of Cthulhu campaign out now in full color hardcover!
Posted by Michael O'Brien on 14th Jun 2021

Developed over four years of meticulous research, consultations, and playtesting, The Children of Fear is Lynne Hardy's epic, multi-part campaign for Call of Cthulhu. The scenarios within explore myths and legends of Central Asia and Northern India.
$52.99
416 page hardcover, price includes PDF
https://www.chaosium.com/the-children-of-fear-hardcover

nb: currently available at Chaosium.com from our US, UK, and EU warehouses. CAN and AUS to follow.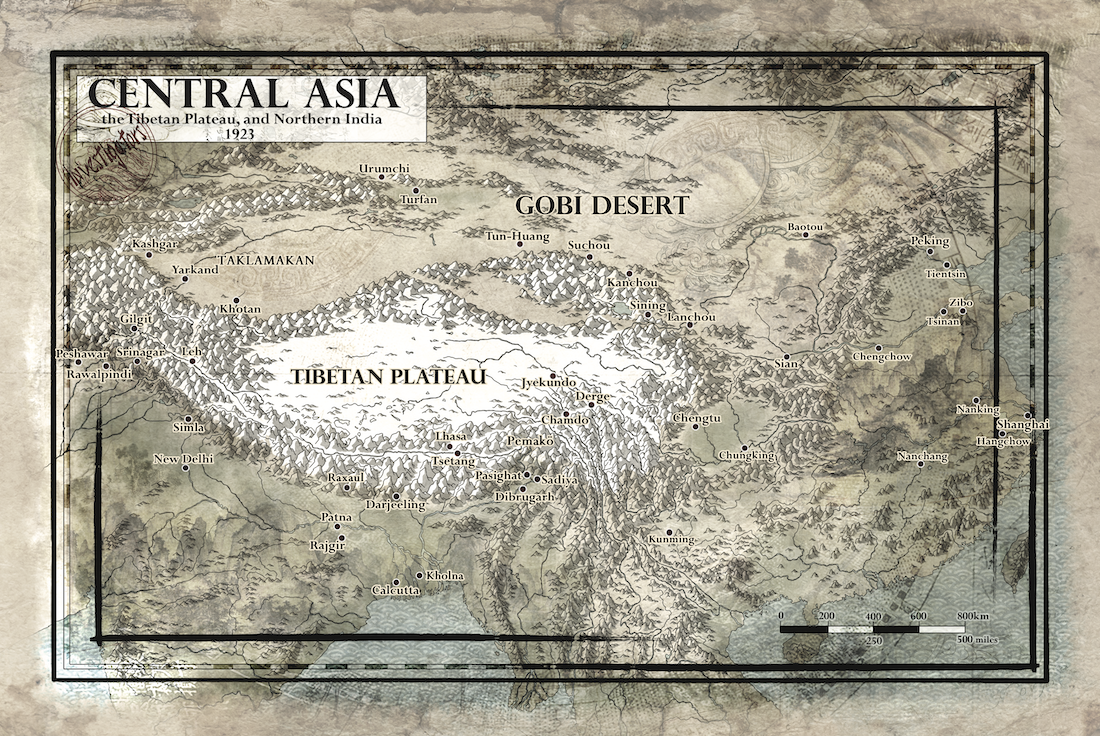 What the Critics Say about The Children of Fear
"Unreservedly recommended... a gem and an instant classic.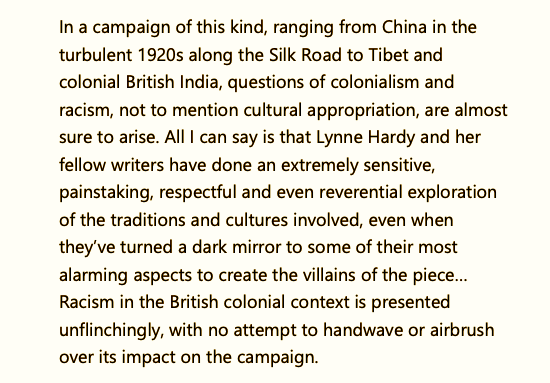 Paul St John Mackintosh
"This is another campaign you are going to want... more evidence that Chaosium has cracked the code on how to make a massive, sprawling campaign accessible."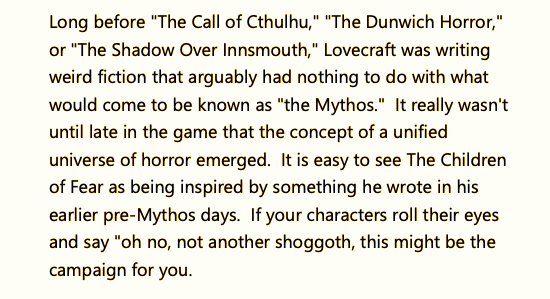 Andrew Logan Montgomery - Exploring the Otherworlds of Fiction, Magic, and Gaming
"A fantastic campaign, full of twists and more than a few gut punches. Hardy has struck a fine balance between crafting an experience ready to play as written and allowing Keepers the chance to storycraft to their own tastes."
The Gaming Gang
"A huge and beautiful undertaking... definitely promising to take a place alongside Masks of Nyarlathotep and Horror on the Orient Express as one of the greats of Call of Cthulhu."
Never Read the Latin
The Children of Fear features the 2020 Spectrum 27 award-winning art of Sija Hong,
'The Three Lords of Shambhala':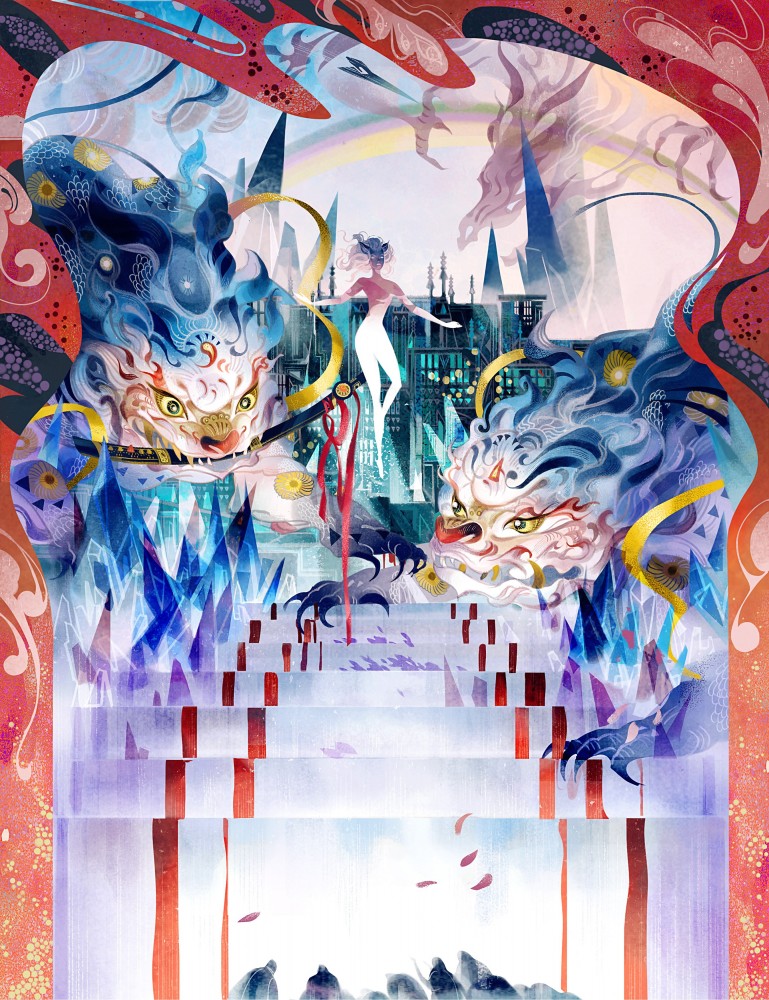 The Children of Fear is available now in full color hardback from Chaosium.com.
Also available in special leatherette edition.