Lords of the Middle Sea Update: Inspirational Sources
Posted by Michael O'Brien on 13th Sep 2022

Lords of the Middle Sea: The Roleplaying Game is in development. Based on Lynn Willis's 1978 futuristic proto-Steampunk board game, set in the post-apocalyptic ruins of a flooded North America, the tabletop RPG utilizes a streamlined version of the Basic Roleplaying system.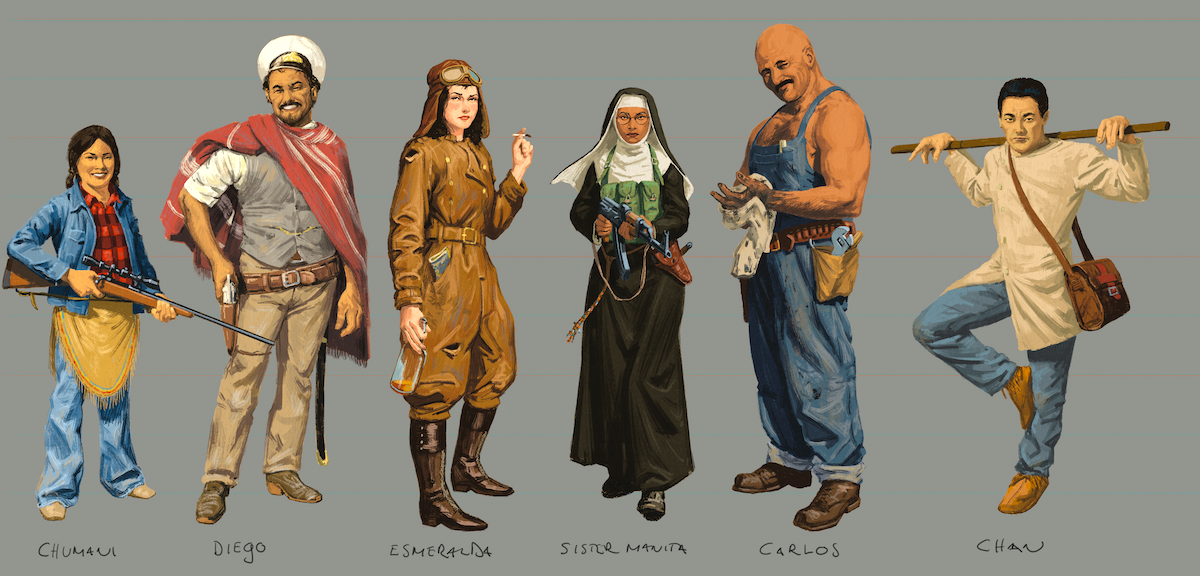 Jason Durall, creative lead for the project, writes:
For anyone curious about what influences might be going into this game, here's a preview from the appendix:
INSPIRATIONAL SOURCES
The following references may be of interest to Lords of the Middle Sea players and gamemasters. All provided inspiration and influence years ago or during the development process, whether profoundly or only peripherally. Some items on this list are controversial and/or contain outdated attitudes and concepts. Their placement here is not an endorsement, but merely an acknowledgment of their influence on the creative process.
FICTION
A Boy and His Dog (original short story), Harlan Ellison
A Canticle for Leibowitz and Saint Leibowitz and the Wild Horse Woman, Walter M. Miller
The Chrysalids, John Wyndham
Damnation Alley (novel), Roger Zelazny
Deus Irae, Philip K. Dick & Roger Zelazny
Dhalgren, Samuel Delaney
The Drowned World, J.G. Ballard
Exodus, Julie Bertagna
The Flood, Maggie Gee
I Am Legend, Robert McCammon
The Labyrinth, Simon Stalenhag
Logan's Run and Logan's World, William F Nolan
The Nomad of Time, Michael Moorcock
Oryx & Crake, Margaret Atwood
The Parable of the Sower, Octavia Butler
The Penultimate Truth, Philip K. Dick
The Postman, David Brin
The Road, Cormac McCarthy
Roadside Picnic, Arkady and Boris Strugatsky
Sand, Hugh Howey
Wool (trilogy), Hugh Howey
COMICS
FILM & TELEVISION
Babylon A.D.
The Bad Batch
A Boy and His Dog
Annihilation
Book of Eli
The Day After Tomorrow
Damnation Alley
Destination IO
Doomsday
Escape from New York, Escape from LA
Extinction
Firefly (television series) and Serenity (film)
How it Ends
Logan's Run (film and television series)
Mad Max, The Road Warrior, Mad Max Beyond Thunderdome, and Mad Max: Fury Road
The Planet of the Apes (film series)
The Postman
Radioactive Dreams
The Rain
The Road
The Rover
Shadow in the Cloud
Six String Samurai
Stalker
Until the End of the World
Waterworld
What Still Remains
Zardoz
Zombieland
GAMES
Lords of the Middle Sea (original board game, by Lynn Willis)
Airship Pirates
Aftermath
Dogs in the Vineyard
And Jason says, "And by all means I am still open for suggestions about new potential influences!"
Art: excerpt from 'Bella Dama crew line-up' concept art by Ossi Hiekkala.