Journey to Jonstown #7 - Six Seasons in Sartar released to resounding acclaim
Posted by Michael O'Brien on 22nd May 2020
Congratulations to Jonstown Compendium creator Andrew Logan Montgomery! His work Six Seasons in Sartar has been released to resounding acclaim, and has rapidly achieved Silver Seller status.
Andrew has gathered together what people have said about his book so far, which we thought we'd share: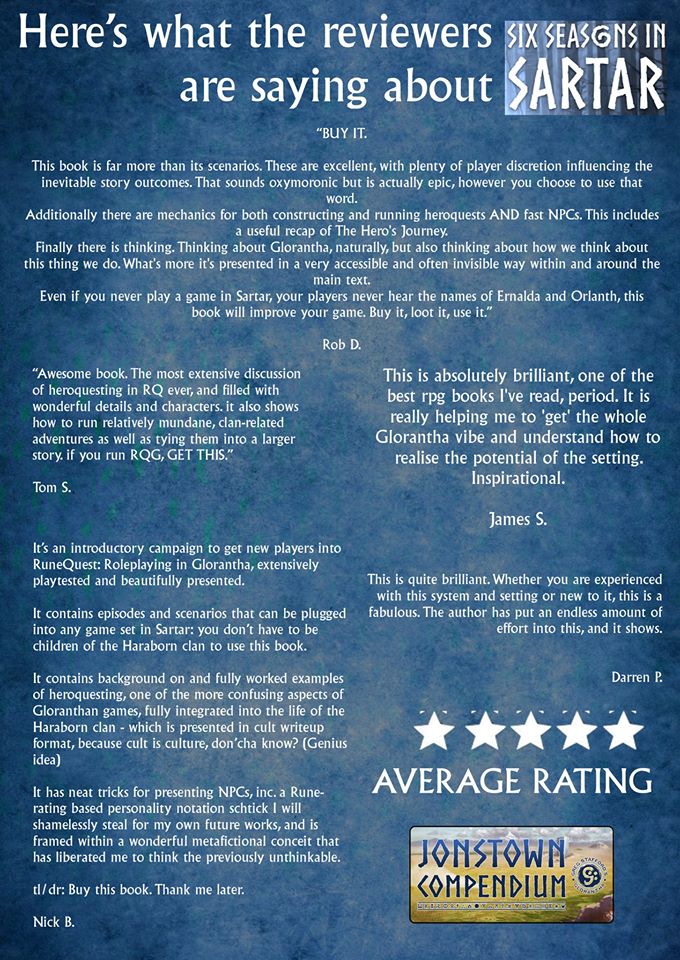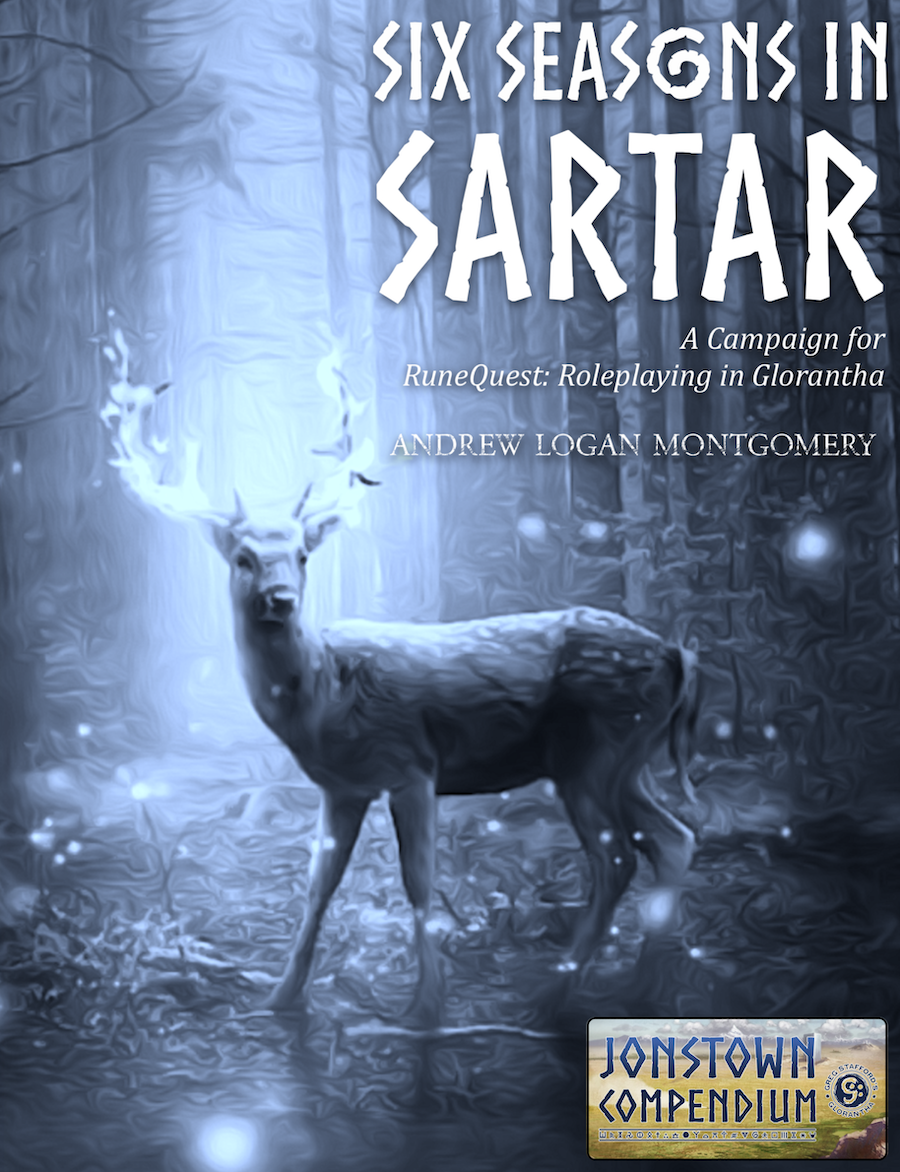 Six Seasons in Sartar
Andrew Logan Montgomery ($19.95, 144 page PDF)
SARTAR 1619 ST – A group of young people come of age in an isolated mountain clan. They are the first generation born and raised after the Lunar Conquest, and saw their people bleed and die in Kallyr of Kheldon's failed rebellion. Yet Kallyr still believes she is the one destined to liberate Sartar, and Fate--or Luck--is about to put these young Sartarites in her path...

Six Seasons in Sartar is an epic six-scenario campaign written for RuneQuest: Roleplaying in Glorantha but easily adaptable to other systems. Based on the Third Age epic poem of the same name, the campaign plays like a novel, with character arcs, plot twists, and themes, but is still completely driven by players' choices and group tastes.

Take part in the Jonstown Compendium Community Content Program yourself...
Under the Jonstown Compendium community content license, fans of Greg Stafford's world of Glorantha can sell and share their own material on DriveThruRPG.
Check out the Jonstown Compendium Guidelines and start creating!