Conventions (remember them?) are still happening in New Zealand - Chaosium will be at Armageddon Tauranga (Jul 25-26) and Armageddon Wellington (Aug 1-2)
Posted by Michael O'Brien on 23rd Jul 2020

In person conventions? Remember those? New Zealand is perhaps the one place in the world where they're still safely going ahead, having eliminated the Corona Virus from its shores.
This weekend (July 25-26) Chaosium will be at Armageddon Tauranga, and the following weekend (Aug 1-2) at Armageddon Wellington.
Our wonderful volunteer Keepers will be running 1 hour demo games of Call of Cthulhu at our booth (Tauranga - #24, Wellington - 9F). If you're a Cthulhu-curious Kiwi please join us!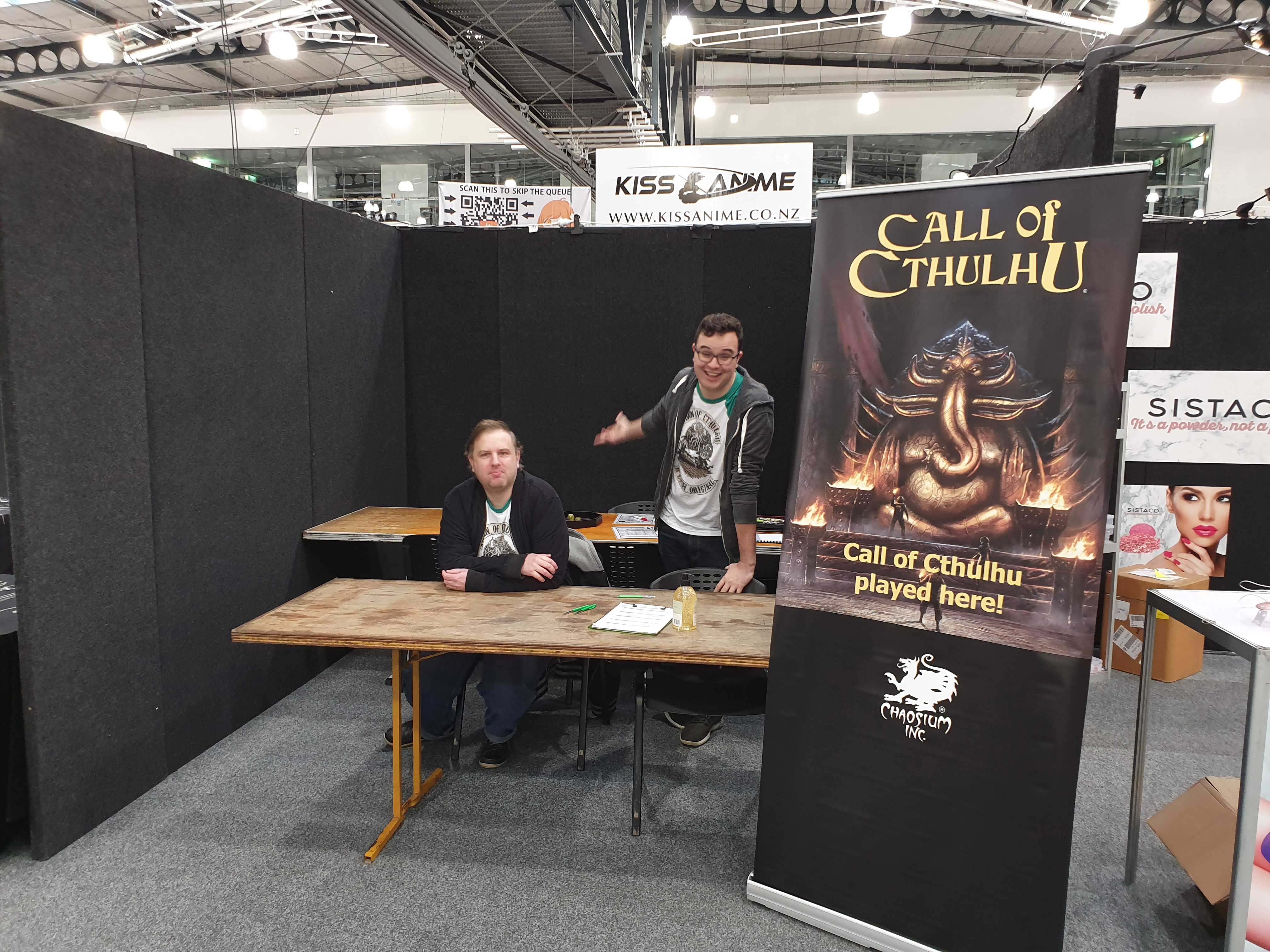 Last Will and Testament of Prof. McTavish - by Fred Love
Professor McTavish's will seeks friends to put right a wrong he committed while alive. You need merely retrieve an artifact from a hidden room beneath his family mausoleum.
(Call of Cthulhu 7th Edition - Classic Era, 4 players per table, 1 hour long; beginners welcome!)