Chaosium's James Coquillat is a guest of Week End Geek in Nouméa, New Caledonia (Nov 11-13)
Posted by Michael O'Brien on 6th Nov 2022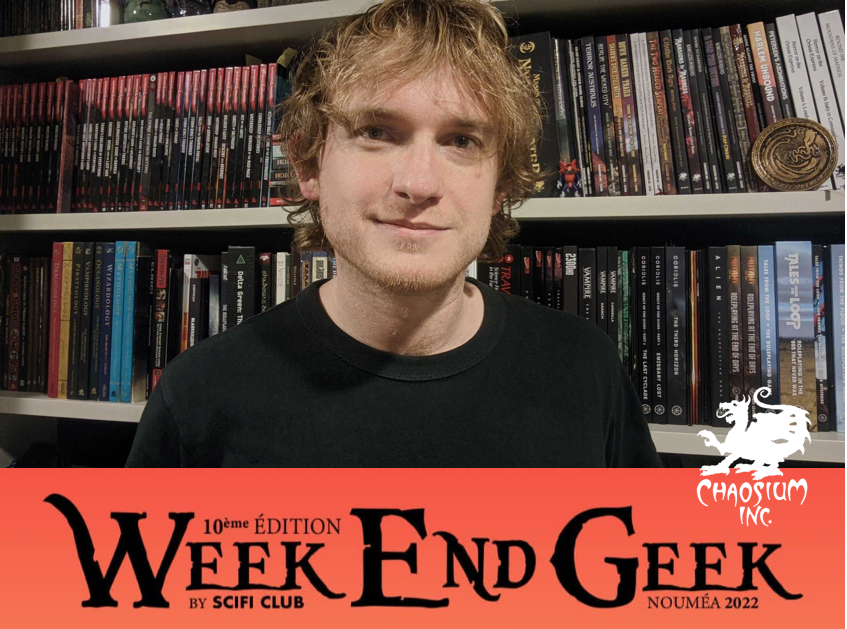 Chaosium's James Coquillat is a guest of honor for Week End Geek in New Caledonia, next weekend!
A fluent French speaker, our star from the Stream of Chaos and Chaosium Interviews series on YouTube will be bringing our games to the Maison des Artisans in Nouméa, from November 11 - 13.
Allan, Andrew, James and MOB from Chaosium's Australian team had un merveilleux séjour as special guests for Week End Geek in 2019. Many thanks to the SciFi Club for welcoming Chaosium back to the South Pacific for the 10th anniversary of their convention this year!