Chaosium is coming to Origins Game Fair, June 21-25
Posted by Michael O'Brien on 17th May 2023
Chaosium will be Origins Game Fair next month, June 21-25 at the Greater Columbus Convention Center, OH.
We'll be in the Dealer Hall (no official map yet) with a wide selection of Chaosium titles including Rivers of London: the Roleplaying, Call of Cthulhu Classic 2" Box, Regency Cthulhu, the new Nameless Horrors, Cults of Cthulhu, and the brand new Pendragon Starter Set!
Confirmed Chaosium team members in attendance include: Jeremiah Evans, Bridgett Jeffries, Matt Ryan, and Dustin Wright.
Plus these special events, brought to you by our friends Lurking Fears!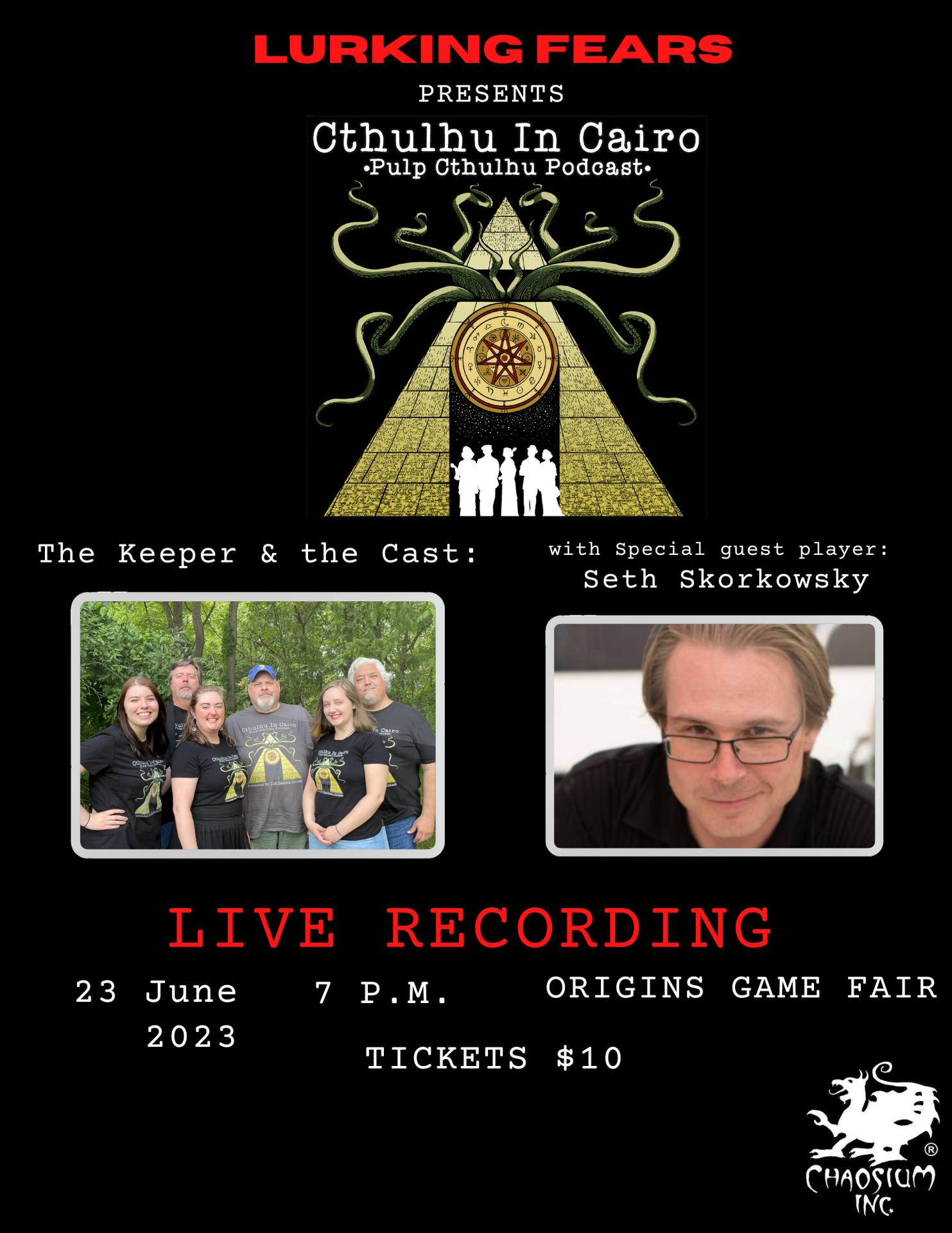 Friday June 23 7:00PM
Cthulhu in Cairo LIVE with Bardic College & Seth Skorkowsky! — $10.00
The internationally beloved Call of Cthulhu podcast Bardic College is coming to Origins, LIVE with very special guest Seth Skorkowsky! Come and spend 2 hours with Bardic College's keeper Raz, Seth, the amazing cast that has released over 130 shows to date. Door prizes will be awarded and there will be a Q&A if time permits.
Saturday June 24 1:00PM
Chaosium Games Seminar with Bridgett Jeffries and Seth Skorkowsky — free
Come listen to a talk about the future of Chaosium Games, with Chaosium's Bridgett Jeffries and superfan Seth Skorkowsky! Hosted by Lurking Fears' Matt McCloud.