Chaosium at Dragonmeet - London, UK, Saturday Dec 1st 2018
Posted by Michael O'Brien on 23rd Nov 2018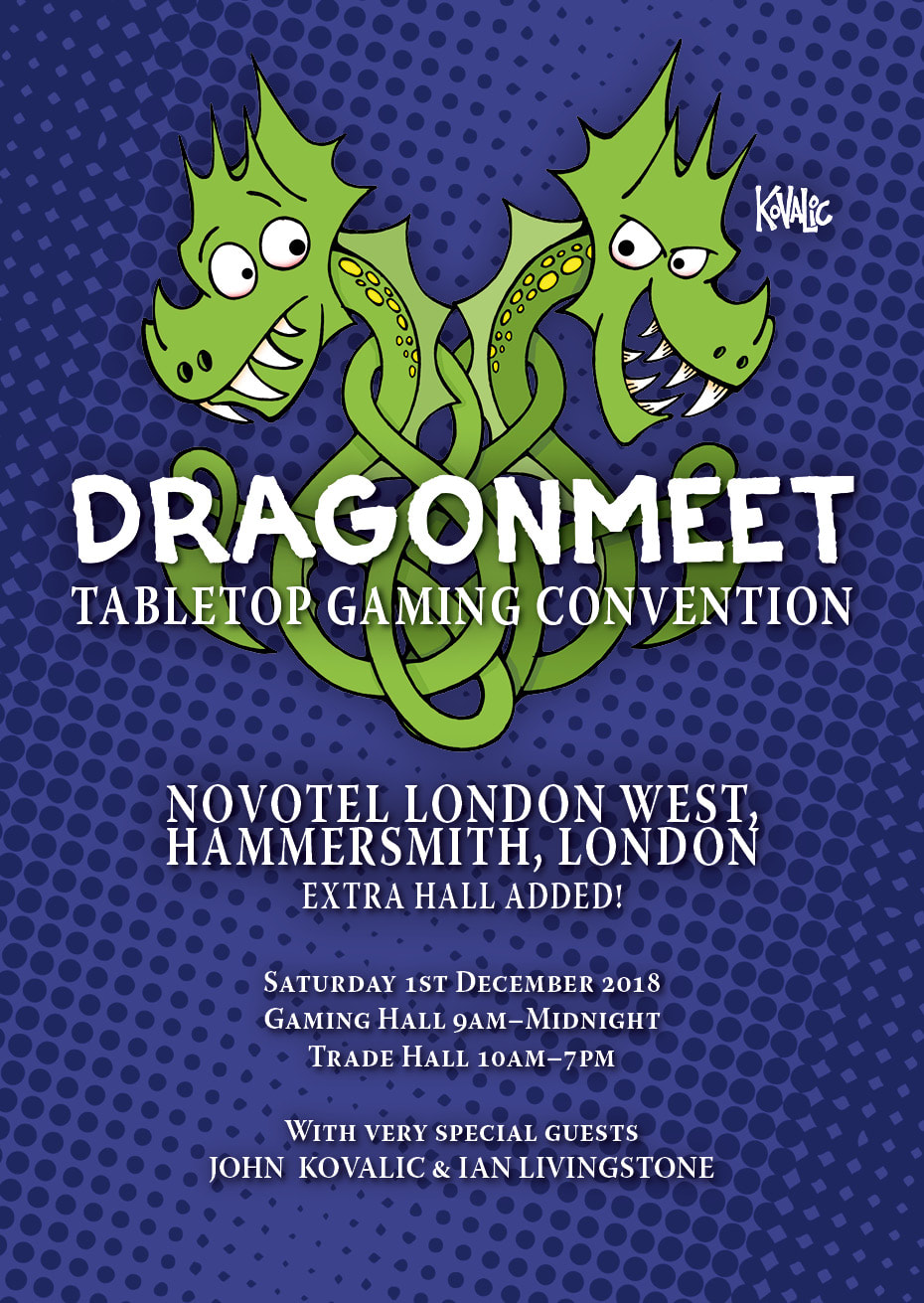 Catch up with Chaosium at Dragonmeet at the Novotel Hammersmith in London next week.
Come and see us for the latest releases for Call of Cthulhu, RuneQuest and other Chaosium lines. MOB, Jeff, Jason, Susan, Mike, Lynne, Ian, and David will be on hand to talk about our latest releases.
There is also a scheduled Chaosium panel where you can hear the last company developments.
We have two RuneQuest: Roleplaying in Glorantha games from Cult of Chaos members. Paul O' Sullivan is running is is running A "Darkness over Runegate" in the Morning slot, while Ben Smith is running "Stuck at Days Rest" in the afternoon slot. Our very own Ian Cooper is running "Highwall Inn" for HeroQuest Glorantha in the morning slot and SciFi adventure "Last Voyage of the Ghislaine" for HeroQuest in the afternoon slot.
Susan will also have a prototype of our new board game, Pedro Zivani's Red Thread of Fate to demo at the booth.
From 2pm-3pm, Call of Cthulhu authors Mike Mason, Lynne Hardy, Paul Fricker and Scott Dorward will be at the booth to sign copies of Masks of Nyarlathotep and Call of Cthulhu 7th Edition.
And in the evening you are welcome to join the Chaosium team in a memorial celebration of the life of company our founder Greg Stafford (1948-2018) at the nearby Latymers pub.
Dragonmeet Booth Map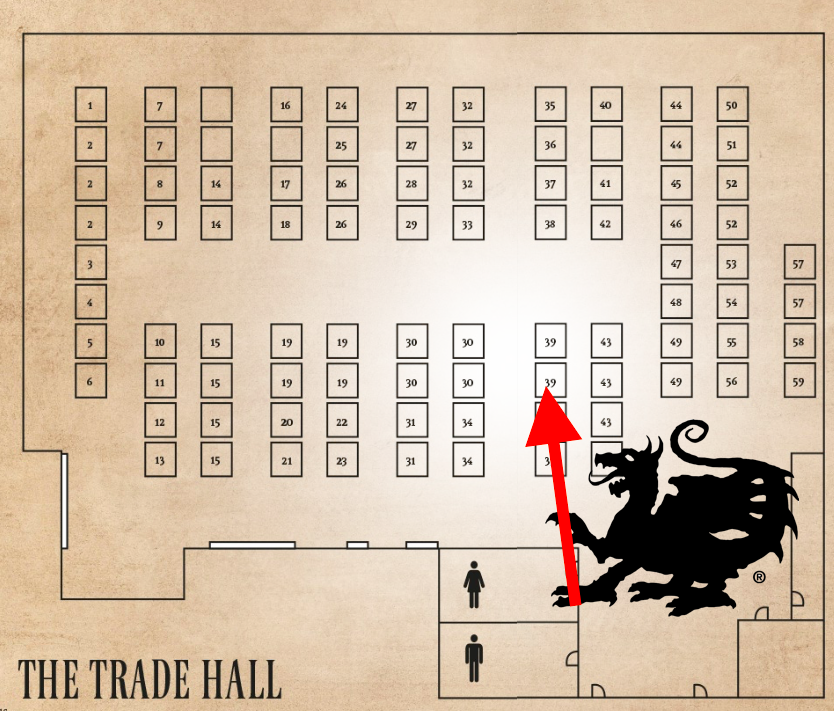 Dragonmeet Stock List
Call of Cthulhu Slipcase
Call of Cthulhu 7th Edition Quick Start Rules
Keeper Rule Book
Investigator Handbook (hardback)
Investigator Handbook (softback)
Keeper's Screen
Petersen's Field Guide
The Grand Grimoire
Pulp Cthulhu
Down Darker Trails
Reign of Terror
Masks of Nyarlathotep
Two-headed Serpent
Petersen's Abominations
Keeper's Decks
Alone Against the Dark
Alone Against the Flames
Nameless Horrors
Doors to Darkness
CoC Colouring Books
CoC Beginning Readers
Guide to Glorantha w slipcase
Glorantha Sourcebook
Heroquest Glorantha Rulebook
The Coming Storm
Runequest Glorantha
Runequest Classic hardcover
Runequest Glorantha Quick Start Rules
Runequest Old Scenario Packs
13 Age in Glorantha
Khan of Khans (card box)