Call of Cthulhu the Video Game on sale at PlayStation Store until Sep 4
Posted by Michael O'Brien on 20th Aug 2019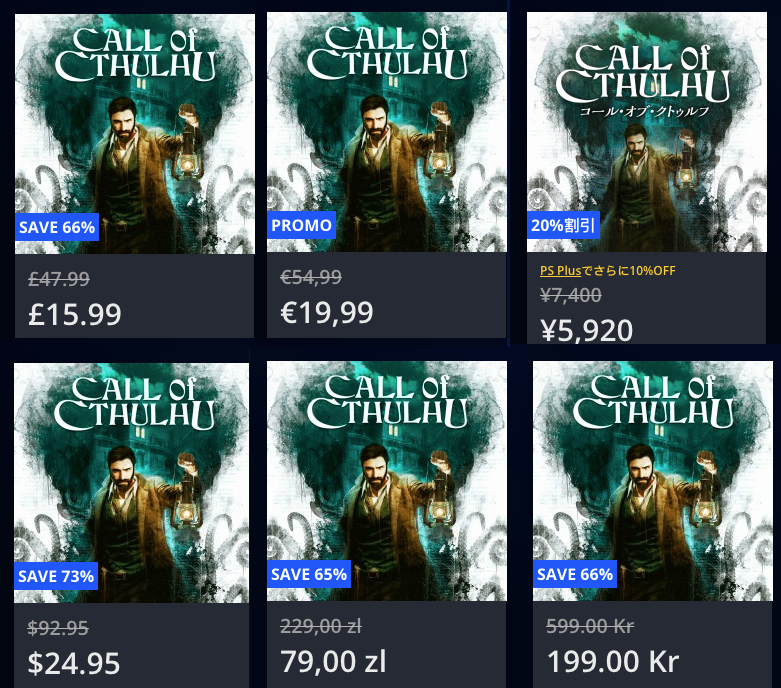 CALL OF CTHULHU the Official Video Game is up to 73% off at the PlayStation Store until September 4.
(No news on discounts for USA or Canada).
Call of Cthulhu the Official video game was recently described as "…hands-down, is one of the most atmospheric Lovecraft-inspired video games ever developed." (Dragonblogger). Some more reviews we like of the game here, here, here, and here.