Call of Cthulhu Quickstart is now on Astral TableTop VTT
Posted by Michael O'Brien on 3rd Nov 2020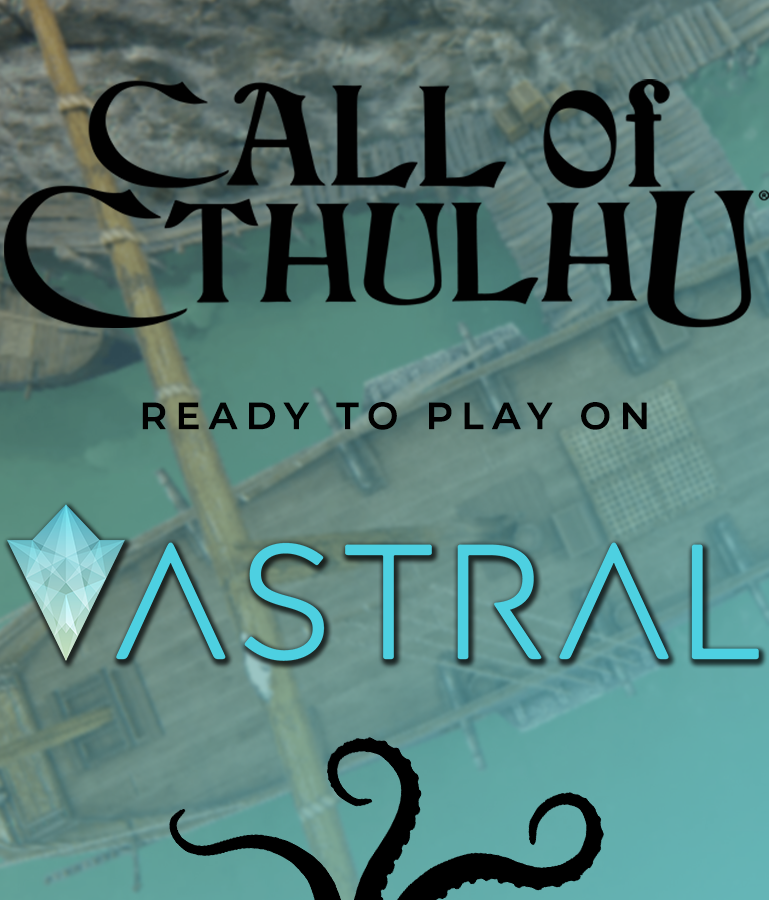 Astral TableTop is a Virtual Tabletop (VTT), partnered with DriveThruRPG. There's a special demo experience for Call of Cthulhu, and now the Call of Cthulhu Quickstart is also available!
With Astral you can build custom maps; add sound, weather, and atmospheric effects; track combat; upload documents for any tabletop RPG ruleset. Astral's combat manager and dice roller can be used on smartphones or tablets to enhance in-person game sessions. See more about Astral on Facebook, Twitter, and Instagram.
Now more than ever, it can be difficult for you and your friends to get together in the same place for a session of tabletop roleplaying. To make your online gaming experience as easy and as fun as your regular tabletop gaming, the team at Chaosium has put together some Top Tips for Online Gaming and has some recommendations as to what published scenarios you should consider trying out online.