Become a successful RuneQuest GM by the first week of February with New Gamemaster Month: starts today!
Posted by Michael O'Brien on 3rd Jan 2023

New Gamemaster Month is the annual month-long seminar in the form of twice-weekly posts, guiding prospective GMs up to and through their first game. Its organised by our friends at Monte Cook Games and begins today!
As one of the six game companies taking part, our featured system is RuneQuest!
Want to get Started?
Check out the first New Gamemaster Month post here:
WELCOME, AND LET'S GET STARTED! – and then select "RuneQuest" as your chosen system.
Chaosium's posts were written by RuneQuest creative director Jason Durall, who has been playing and gamemastering for more than 35 years.
What do I need?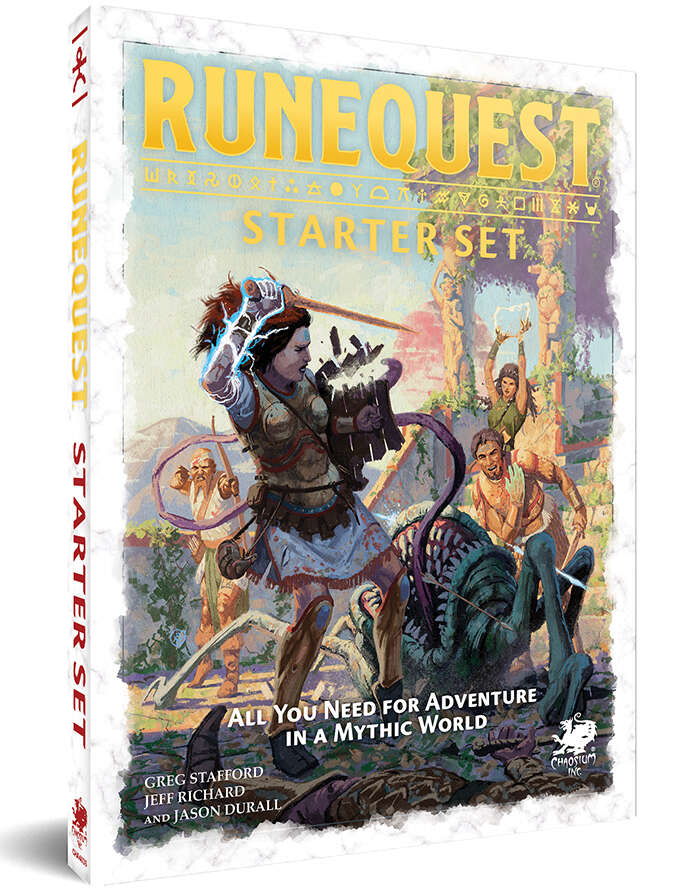 You'll need a copy of the RuneQuest Starter Set or RuneQuest core rules. These titles are available in print and PDF, and available from Chaosium.com,
DriveThruRPG, and wherever you buy roleplaying games.
If you purchase from Chaosium.com, you will get 10% off your total order by using coupon code at checkout:
NewGamemasterMonth2023
The code is valid through to 1 February 2022, and can be used once per customer.