A German edition of RuneQuest: Roleplaying in Glorantha
Posted by Michael O'Brien on 13th Jun 2018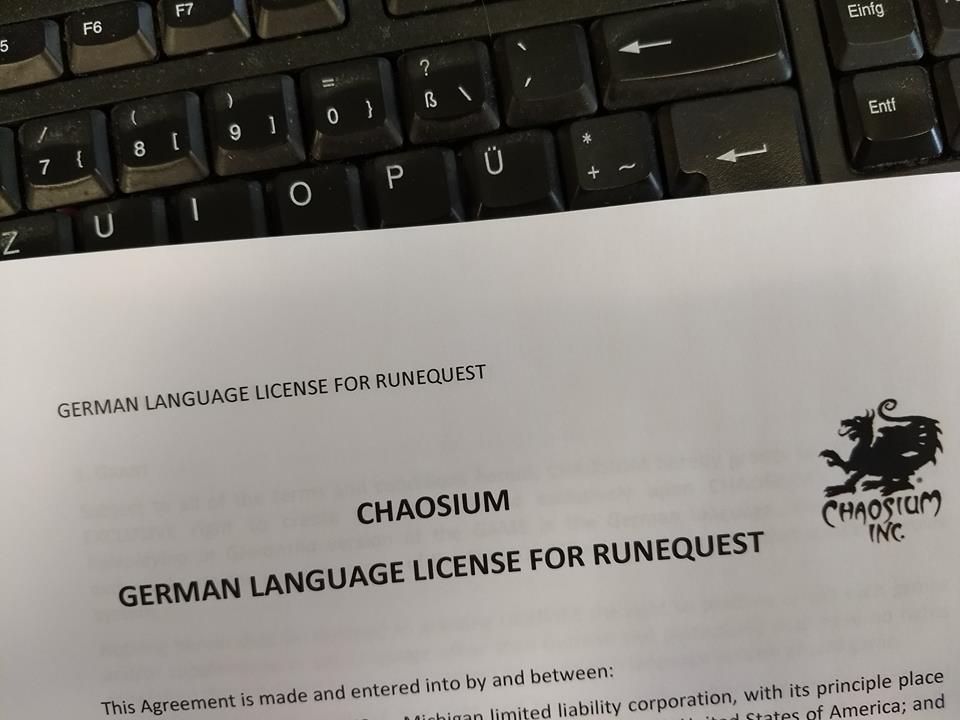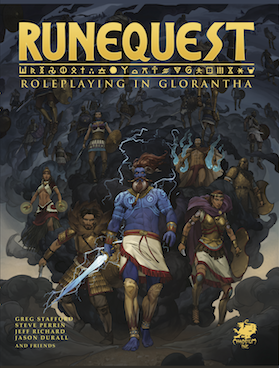 Chaosium and Uhrwerk Verlag have announced the signing of a licensing deal to bring out a German edition of the newly-released RuneQuest Roleplaying in Glorantha RPG.
Jeff Richard, Chaosium's creative director said, "I've long been impressed with the high quality and artistry of Uhrwerk Verlag's RPG publications. Chaosium is delighted Uhrwerk Verlag is doing the German edition of RuneQuest!"
RuneQuest: Roleplaying in Glorantha is an all-new edition of one of the world's most influential and acclaimed fantasy roleplaying games. Chaosium released the core rules of the game in PDF to critical and popular acclaim on June 1st, 2018, with a hardback version due out later in the year.