A Eulogy for Greg Stafford
Posted by Michael O'Brien on 2nd Dec 2018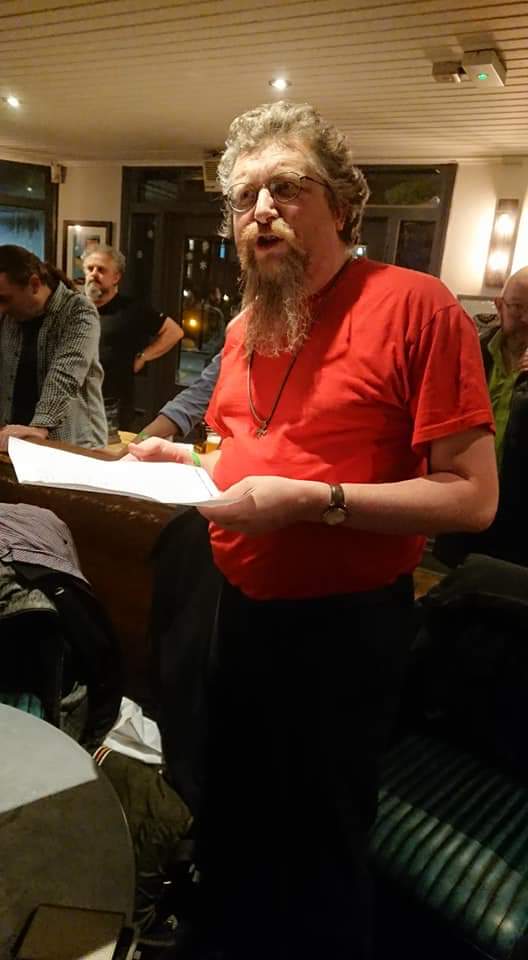 A memorial gathering in honour of Greg Stafford was held on Saturday evening last weekend, after Dragonmeet in London, UK.
Our tribe's own rune priest, Rev Dr Stuart Mousir-Harrison aka Dr Moose, gave a beautiful address in Greg's memory. It began:
What draws us here together is a love for the world Greg Stafford created, love, admiration, even awe, for him as a creator; a common bond of understanding forged through it. It transcends our disagreements and difference, unites us across perceptions and practice.
Greg gave us a gift. A gift of creation in which to play and flex creative muscles, difference from what had gone before. It doesn't remove the genius of others, like Tolkien and Gygax, but adds his to the mix – and allows us to do the same.
You can read the rest of Dr Moose's moving eulogy at his web page:
https://drmoose.wordpress.com/2018/12/02/thanksgiving-for-greg-stafford-1-dec-2018
Earlier that day at Dragonmeet, the Chaosium team also spoke of the life and legacy of Greg Stafford in an equally packed seminar session.
Here's everyone raising a glass to Greg at the memorial event. The toast was "WeAreAllUs - Vale Greg Stafford".