The results are in! Cult of Chaos Call of Cthulhu Scenario Writing 2017
Posted by Michael O'Brien on 12th May 2017
From Mike Mason, Call of Cthulhu line editor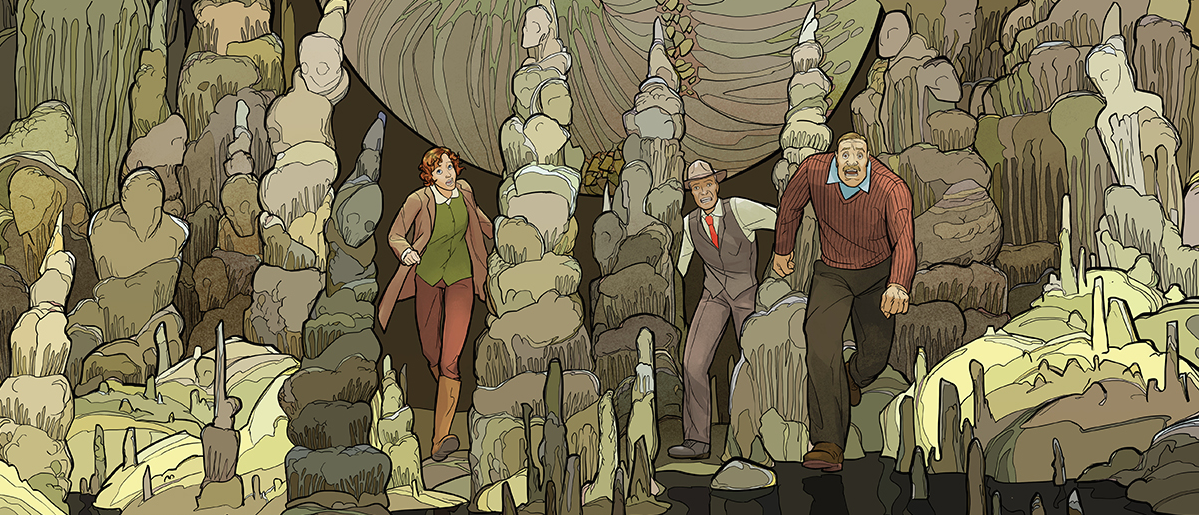 Earlier this year Chaosium invited members of the Cult of Chaos, our cadre of volunteer game masters, to submit pitches for short scenarios that could be played in a single 4-hour time slot at games conventions.
We received over 100 pitches and from these 11 were picked to go through to the second round, where they would be written up into full scenarios. At the final deadline, all 11 were submitted, and for the last few days we have been reading over these entries. We'd like to thank everyone who pitched and those who went through the process of writing the final set of scenarios.
Of the 11 finalist scenarios, we have picked 6 that we would like to further develop into fully laid out convention scenarios, that we hope to make available at key conventions in 2017 and 2018.
These winning entries are:
Weekend in the Woods by Matt Ryan
The Kids are Alright by Jason and Ann D'Angelo
Those Within by Freddie Folds
Midnight Masquerade by Ed Possing
Searching for the Rhinegold by Benjaim Constantineau and Jean-Sébastien Boisvert Dansereau
As the Leaf Withers on the Vine by Charles Perryman
Congratulations to those entrants!
We'd also like to thank the runners up: Mark Platt, Morgan Hua, Jay Jong, Aaron Eskenazi, and Jason Michal. Whether winner or runner up, we expect to be seeing more from these people in the future!
We've emailed all of the finalists to personally thank them for taking part, and to provide some feedback, which we hope will help in further developing the entrant's scenario writing skills.
While not everyone could win this time, we hope that the experience is a learning one and are keen to see everyone who took part continue to write and hone their skills so they can join the ranks of the next generation of professional scenario writers. In addition, all of the 11 finalists who submitted a complete scenario will receive a $40 Chaosium web store voucher in thanks for their participation.
So, look out for these winning Call of Cthulhu scenarios at future conventions like Origins, GenCon, and others!
If you are interested in joining our volunteer game masters program, you can find out more and register at www.chaosium.com/organized-play