The Grand Grimoire of Cthulhu Mythos Magic - Available now in hardback
Posted by Michael O'Brien on 30th Jun 2017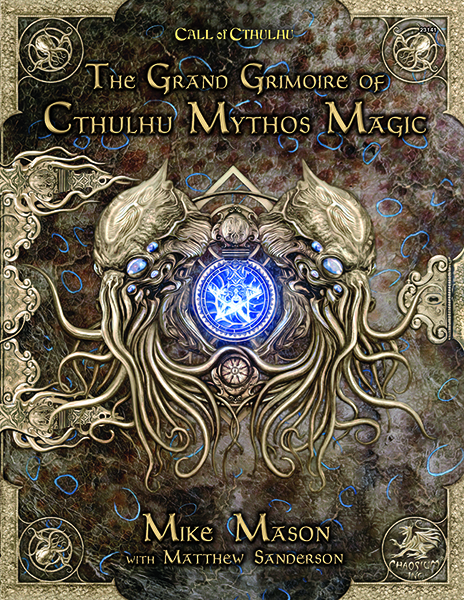 The Grand Grimoire of Cthulhu Mythos Magic is available now in hardback, direct from Chaosium.com! An essential supplement for Keepers of Arcane Lore—over 550 spells of dire consequences, secrets, and unfathomable power!
Here are gathered spells drawn from over thirty years of Call of Cthulhu supplements and scenarios. Each spell has been revised for the Call of Cthulhu 7th edition game, including optional Deeper Magic for the most powerful of Mythos sorcerers and monsters, with which to beguile and confound investigators.
Packed full of advice and guidance on diverse matters including spell names, elements of spell casting, magical components, and astronomical considerations. Plus flawed spells, ley lines, folk magic, and the magic of the Dreamlands. Use this grimoire as a resource, a play aid, and as inspiration when designing scenarios.
The 200 page full color hardcover book comes with the PDF included. (If you previously bought the PDF, you'll receive a discount coupon by email).

Availability Notice: We have stocks in all three of our warehouses - US, UK and Australia, and we will ship to you from your closest warehouse.