Statement about Punk Town Kickstarter
Posted by Michael O'Brien on 31st Aug 2017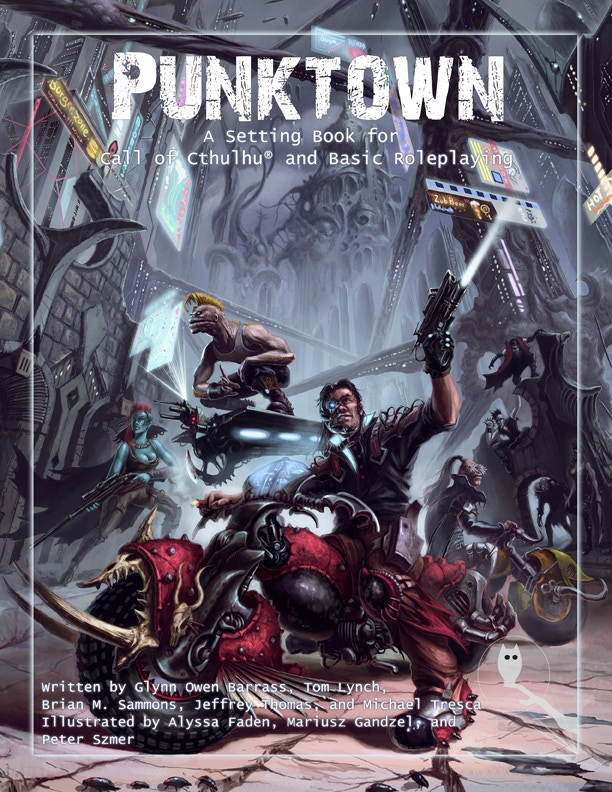 Punktown: An RPG Setting for Call of Cthulhu and BRP Gaming is a Kickstarter by Miskatonic River Press. Punk Town raised USD$13,564 from 280 backers. The project launched way back in November 2012, but is yet to completely deliver. Recently, backers received a PDF of the first 50% of the book and an assurance the second half is still coming.
Chaosium recently spoke to Tom Lynch of MRP. He explained that MRP essentially ceased operation several years ago and Punktown is the final outstanding project. In 2014, Angus Abranson of Chronicle City was commissioned to finish the book for MRP, a process which has been frustratingly slow.
The second half of Punktown, featuring the book's three scenarios is currently in layout and will be shared with backers when complete. While the announced completion date of June has come and gone, it would seem this is nevertheless close to being done. Of course, the book then needs to be printed and shipped.
Because a 50% preview of the book has been recently shared with backers, and the second half is in the final stages of layout, Chaosium has decided to keep the Punktown license in place and hopefully see this much delayed project through to completion in the coming months.