New on the Miskatonic Repository - The Miskatonic Collection
Posted by Michael O'Brien on 23rd Jan 2018
New on the Miskatonic Repository! Collections of forms, images, play aids and documents from Chaosium. These make awesome props in your own Call of Cthulhu games, PLUS you are welcome to use these to spice up your own submissions to the Miskatonic Repository!
There are six sets in the Miskatonic Collection: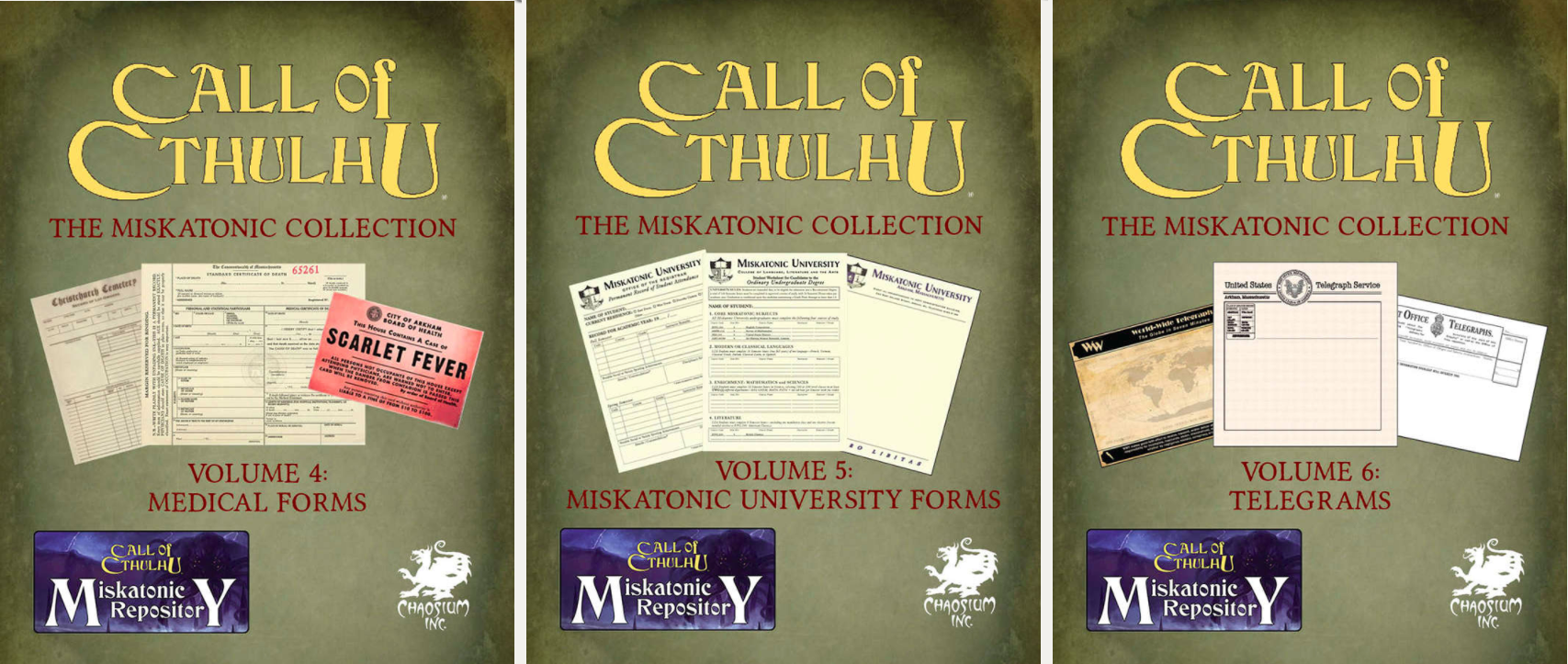 In addition to using them in your own games, you have the right to incorporate the contents of these collections into your own Miskatonic Repository products, but for no other commercial or shared purpose.
Forms in the Miskatonic Collection were created by Dean Engelhardt. Maps by Stephanie McAlea.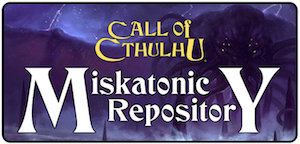 What is the Miskatonic Repository?
The Miskatonic Repository is Chaosium's exciting new way for creators to publish and distribute their own original Call of Cthulhu content. Want to take part? Check out the easy-to-follow creation guidelines.