Legacy of the Reanimator: a new Chaosium fiction anthology
Posted by Michael O'Brien on 9th Dec 2015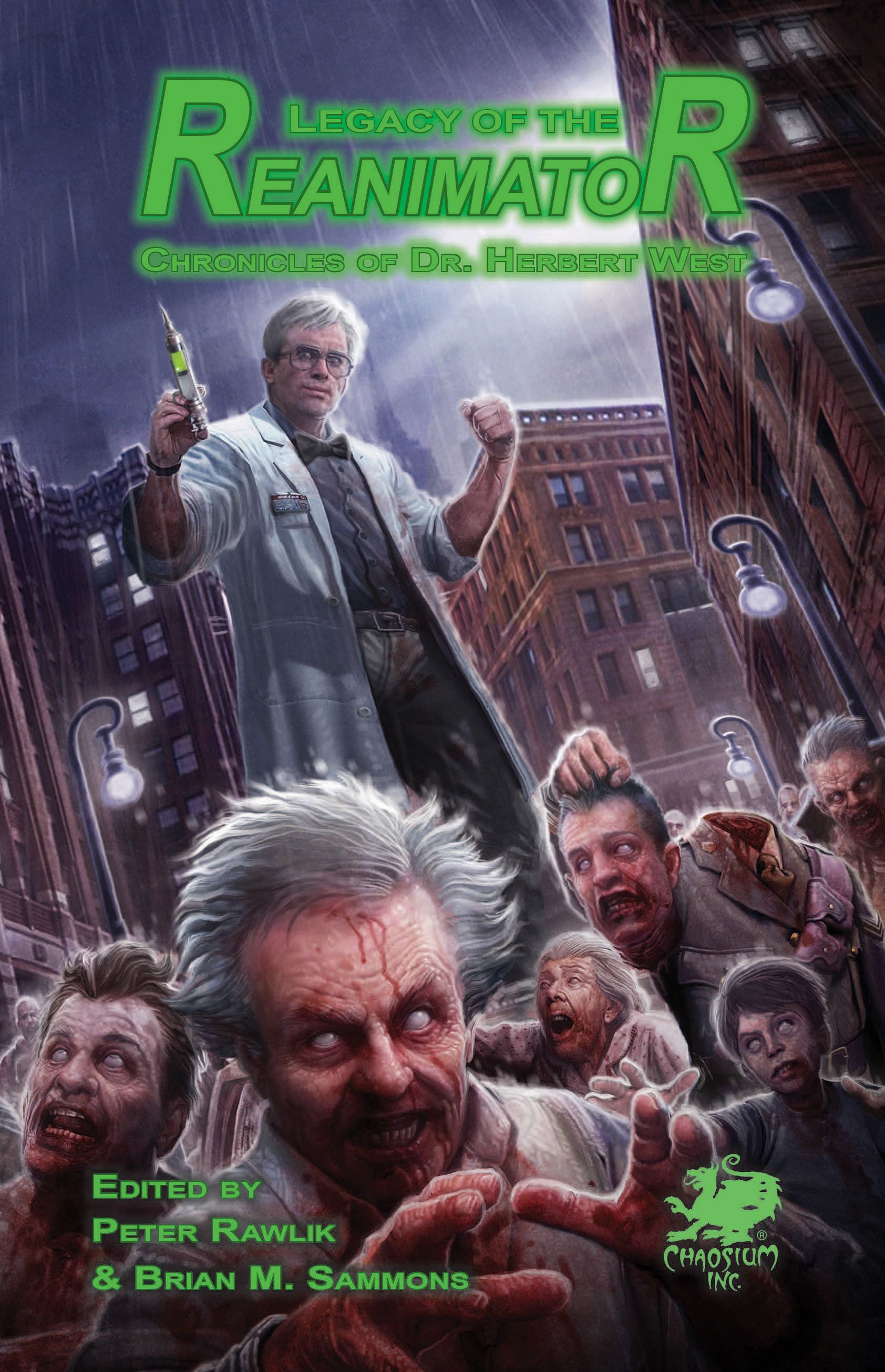 The Legacy of the Reanimator collects the original serialized H.P. Lovecraft story, "Herbert West—Reanimator" along with its two sequels and a bevy of short stories from some of the most renowned Lovecraftian writers.
Reanimation. The process of bringing life to that which is dead. It is well known that the tow-headed fiend Herbert West came close to perfecting the process within his lifetime. It is also well known that the reanimated limbs, parts, and minions that he had created over the years eventually came back to haunt him—and dismember his body.
However, Herbert West didn't die. Well…yes he did. The problem is he didn't stay
dead. He was brought back in two round robins edited by Robert M. Price. The first was Herbert West-Reanimated followed by Herbert West—Reincarnated. These were published in old issues of Crypt of Cthulhu, and are terribly hard to get a hold of…until now.
Details of Herbert West's life from childhood to death—and beyond can be found within The Legacy of the Reanimator.
Available from DriveThruFiction: http://www.drivethrufiction.com/product/167808/Legacy-of-the-ReAnimator
And Amazon: http://www.amazon.com/gp/product/B018X372VK?*Version*=1&*entries*=0
The Contents of this anthology include:
Thought He Was a Goner by Christine Morgan
Herbert West in Love by Molly Tanzer
Herbert West—Reanimator by H.P. Lovecraft
The Horror on the Freighter by Richard Lee Byers
A Man Called West by Ron Shiflet and Glynn Owen Barrass
Herbert West—Reanimated, a round robin by Robert M. Price, Peter H. Cannon, Will Murray, Donald R. Burleson, and Charles Hoffman
Charnel House by Tim Curran
The Crypt in Key West by David Bernard
Herbert West—Reincarnated, a round robin by Rod Heather, Brian McNaughton, Joseph S. Pulver, Sr., Robert M. Price, C.J. Henderson, and Michael Cisco
Cruel Heaven by Rick Lai
Blood and Guts in High School by Ed Morris