It's Black Friday! - 15% off selected Call of Cthulhu, fiction and other titles
Posted by Michael O'Brien on 25th Nov 2016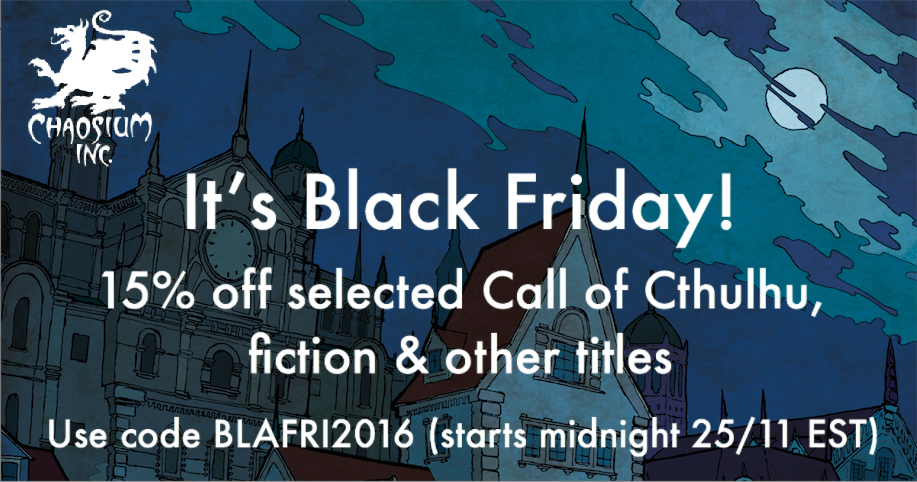 Black Friday sale runs from midnight 25/11 to 11.59PM 27/11 EST
15% off selected Call of Cthulhu, fiction and other titles.
And Black Friday is followed by Cyber Monday (with Squamous Saturday and Spectral Sunday in between)...
Note, Black Friday and Cyber Monday discounts do not include Call of Cthulhu 7th Edition rules or these recent releases—Keeper Decks, Pulp Cthulhu, Doors to Darkness, Keeper Screen pack, Petersen Guide or Nameless Horrors.