Guide to Glorantha is back in a special "50th Anniversary of Glorantha" slipcase edition!
Posted by Michael O'Brien on 5th Jan 2017
A world of gods, heroes, and mythic fantasy, fully described in epic detail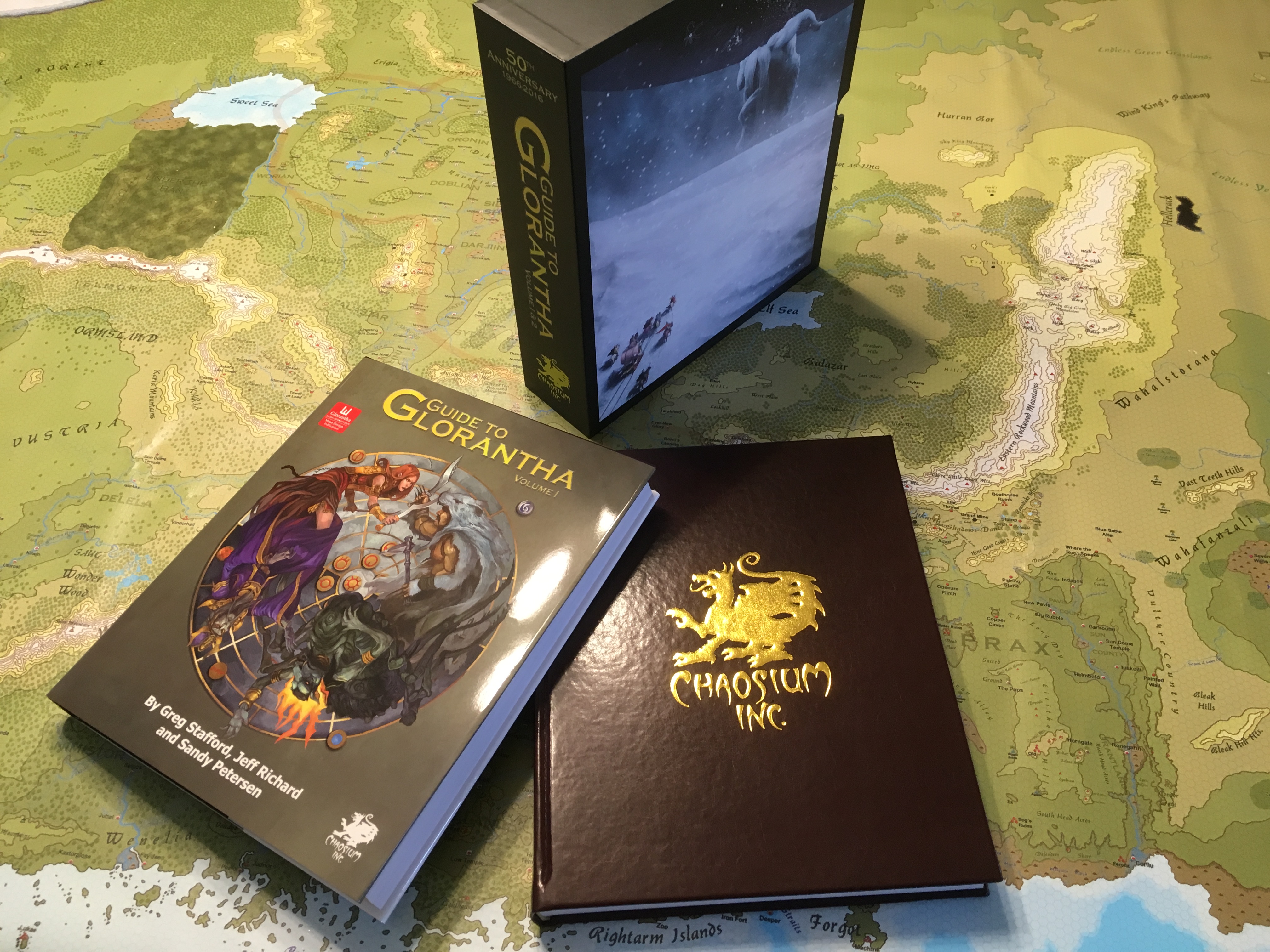 The 2015 Diana Jones-winning Guide to Glorantha has returned! And to mark the fiftieth year of Greg Stafford's mythic universe, the second printing is housed in a magnificent "50th Anniversary of Glorantha" slipcase.
At a massive 800 pages and weighing in at 14 pounds, the two volumes of the Guide to Glorantha collectively make a complete encyclopedia of the Glorantha universe, one of the oldest and most influential fantasy role-playing settings. Its cosmology, culture, geography, history, mythology, people, and places are all explored in fine detail. Hundreds of maps and illustrations also bring the setting to life.
"We were both delighted and amazed when the original print run of the Guide sold out so quickly", said Chaosium President Rick Meints. "The constant stream of requests to do a second printing were like a siren's call. As soon as we could, we commissioned this additional number of volumes, and found a way to add to the Guide's unique charm by celebrating the 50th Anniversary of Glorantha with the new slipcase."

The Guide to Glorantha 50th Anniversary set is available now and can only be ordered directly from Chaosium.com.

PS—to all the far-sighted backers & purchasers of first printing of The Guide to Glorantha, we've also printed a limited number of extra slipcases.