ENnies spotlight: Call of Cthulhu 7th Edition Slipcase Set
Posted by Michael O'Brien on 17th Jul 2017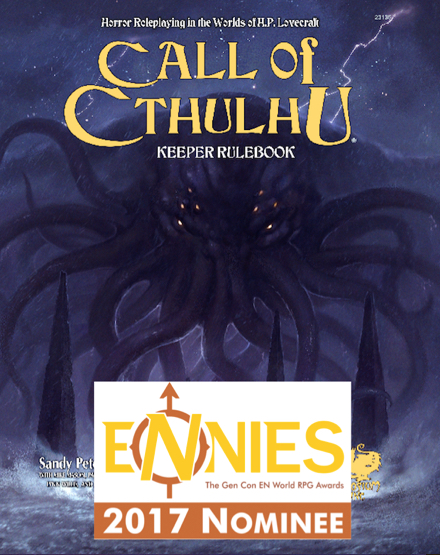 We raised the bar with Call of Cthulhu 7th Edition: first class writing and art, matched with high quality production values—paper, bindings, covers, slipcases. And we aim for all our future releases to meet this standard, or exceed it.
Geekandsundry.com described Call of Cthulhu as "unequivocally the greatest role-playing game ever written", and we want it to look that way too.
Call of Cthulhu's 7th Edition Slipcase Set is an ENnie nominee for BEST PRODUCTION VALUES. Please show your support!
Voting closes on July 21: http://www.ennie-awards.com/vote/2017