​Michal Lisowski is joining Chaosium as our new director of operations
Posted by Michael O'Brien on 2nd Oct 2019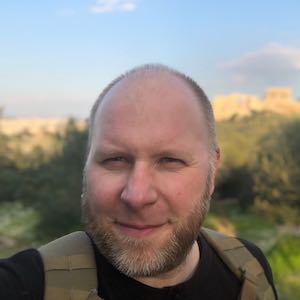 We are pleased to announce Michal Lisowski is joining Chaosium as our new director of operations.
Michal was previously COO at dice-makers Q-Workshop, and as a founder of Black Monk Games, ran the hugely successful crowdfunding campaign to publish Call of Cthulhu 7th Edition in Polish. Michal's most recent project is CarcosaCon, the international Cthulhu gaming convention in medieval Czocha Castle, Poland.
We are delighted to have Michal as part of the team!