"You have taken my heart" - Happy Valentines Day 2019 from Chaosium Inc
Posted by Michael O'Brien on 14th Feb 2019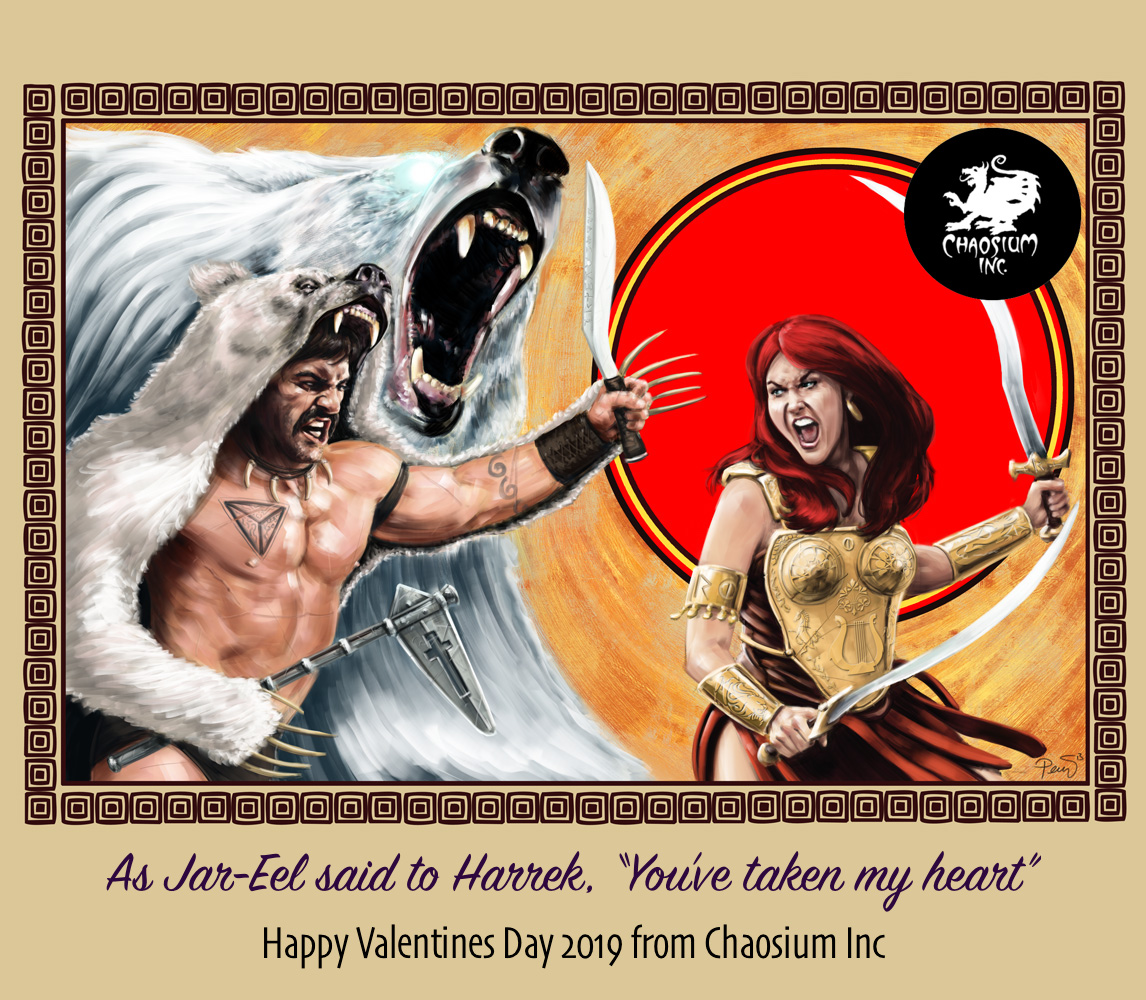 Happy Valentines Day from Chaosium Inc!
While Harrek the Beserk and Jar-Eel the Razoress's relationship could be described as heart-rending (literally), if there's someone special in your life we hope you have a wonderful day together.
To celebrate Valentine's Day, here's Mike Perry's amazing Harrek and Jar El mural, as featured in The Guide to Glorantha, free for you to enjoy as wallpapers:
The image is also now available at the Chaosium Redbubble Store on various merchandise. Redbubble currently has a deal on where if you refer a special someone, they get 25% off and you get $10!