Unnatural Selections #69: Reviewers revel in Regency Cthulhu
Posted by Michael O'Brien on 4th Dec 2022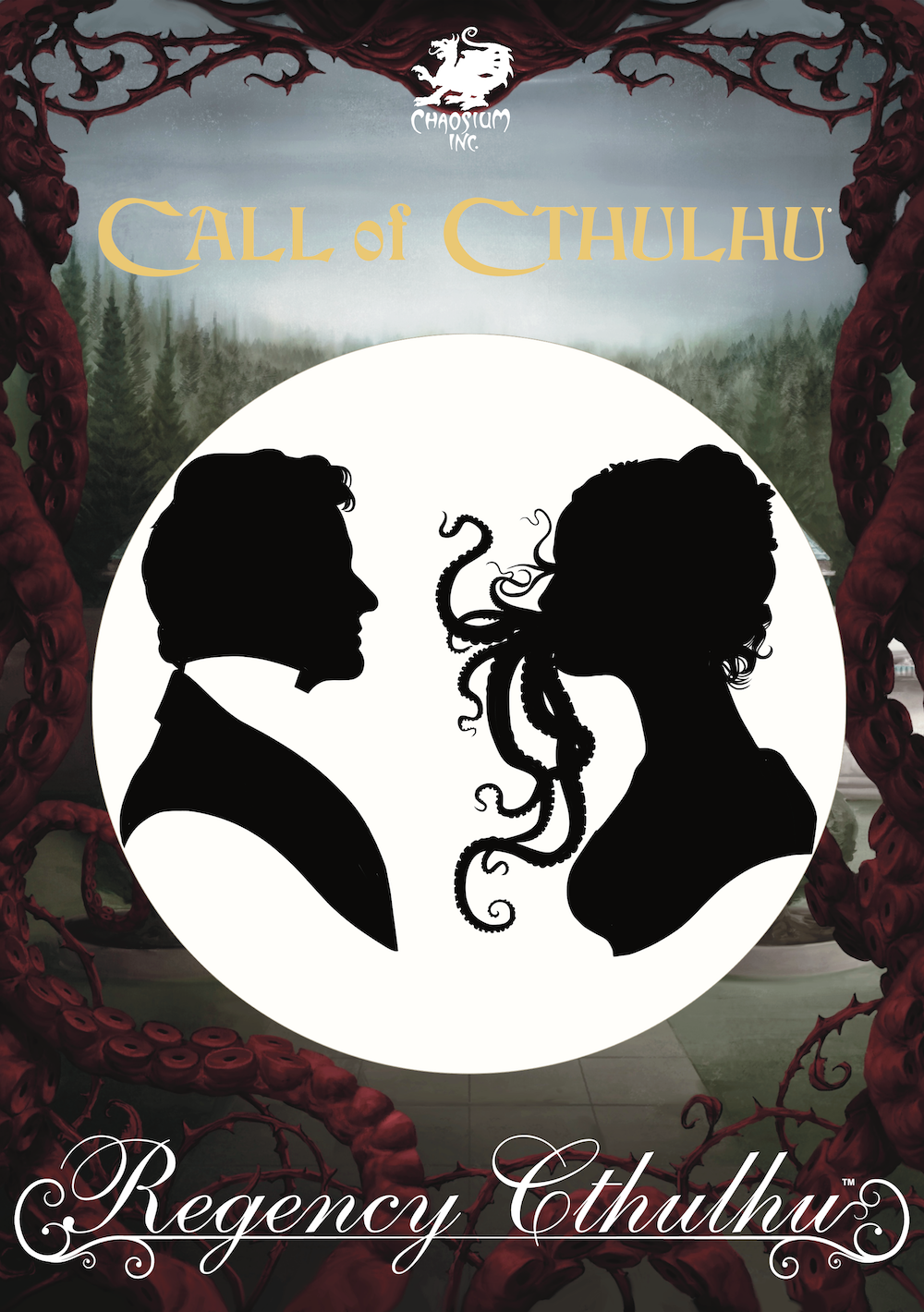 The 'Unnatural Selections' series is our regular round up of notable Chaosium reviews worth a look.
Our recent Call of Cthulhu release Regency Cthulhu has caused a stir – here's what reviewers are saying about it:
"It is an eldritch truth, universally acknowledged that with strange aeons, even death may die... Regency Cthulhu has It all – Pride And Prejudice And Eldritch Horror" — Bell of Lost Souls.
"I cannot help but say that Chaosium have once again set the highest of bars for their releases – this time nailing the release of an expansion to an already much-loved game... From the level of fascinating historical detail, through the delicious artwork on display throughout, to the bounty of free resources that come with the product – it is practically perfect." — 5D Blog.
"Regency Cthulhu is a new sourcebook for the popular Call of Cthulhu RPG. And it does exactly what it says on the tin. The world of Regency England—and specifically here, Jane Austen's England, which was society through a bitingly satiric lens—is about to be full of monsters from the mythos." — RPGNews.
"This is one Call of Cthulhu book I didn't expect, but I should have... Very much recommended." — EuroCultAV.
"Regency manages to keep the game feeling fresh while also feeling still somewhat familiar... If you've always wanted to play out your Pride & Prejudice fantasy but still love the idea of dealing with horrifying abominations from the beyond, then Regency Cthulhu might be the game you've been waiting for. The systems that modify the original game are elegant and easy to understand without reinventing the wheel." — RPGBot.
"If you want your cosmic horror with more fancy balls, tea parties, and people in crinolines and cravats, then being able to create your own "Pride And Prejudice And Eldritch Horrors" experience is going to be a very appealing and proper proposition – in which case you and your table are going to have a great time..." — GameOnAUS.
"So amazing... I give this new book a 10/10 and now I really need to find a group to play it with." — Geek Tyrant.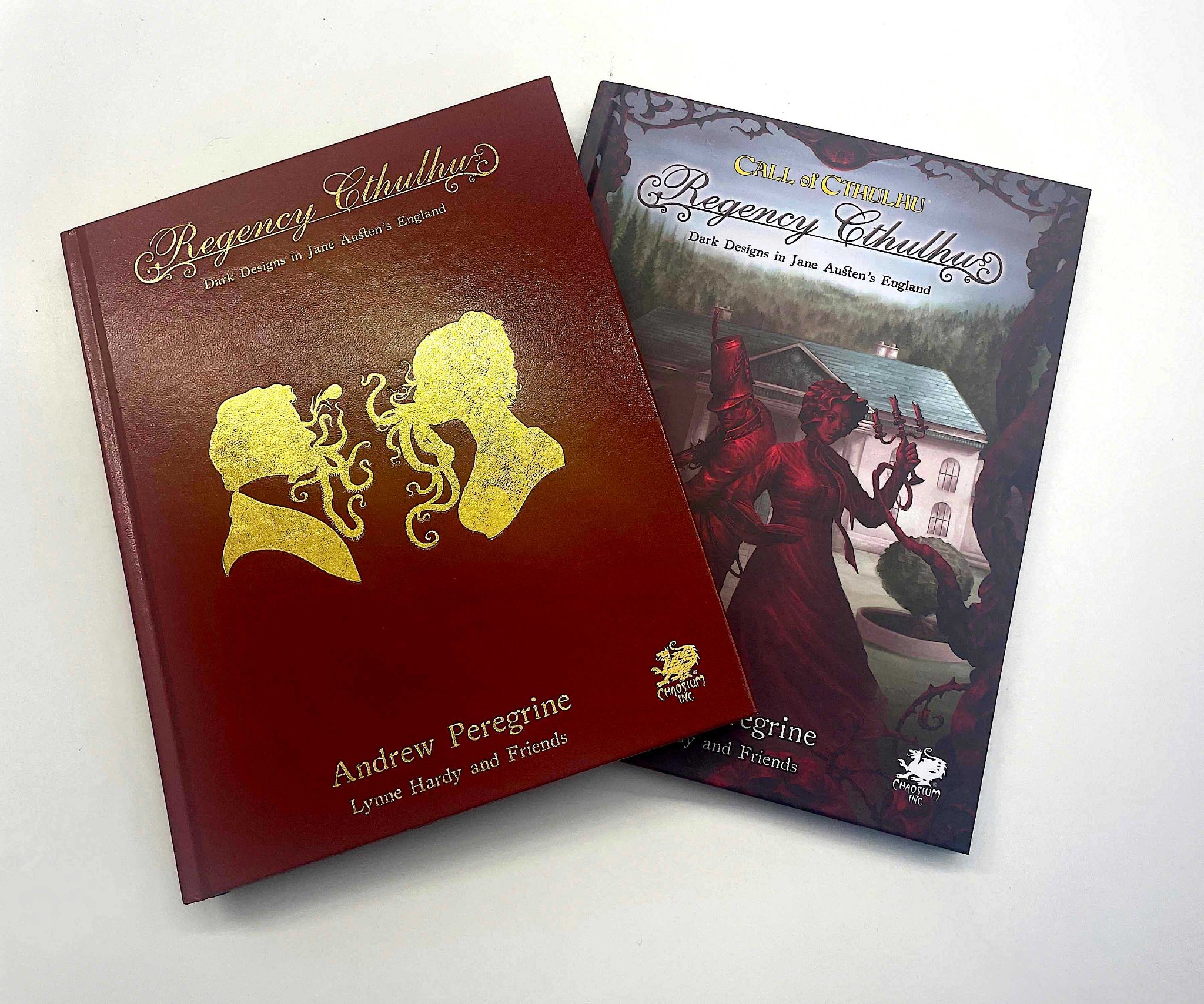 Regency Cthulhu is available now in full color hardback and special leatherette edition (both with PDF included).
Also available at DriveThruRPG.