Unnatural Selections #61: "Forty years may be the blink of an eye to a Great Old One..."
Posted by Michael O'Brien on 30th Mar 2022
The 'Unnatural Selections' series is our regular round up of notable Chaosium reviews worth a look.
Here are three groundbreaking Chaosium games that reviewers say have stood the test of time...
Call of Cthulhu
"Forty years may be the blink of an eye to a Great Old One but for the tabletop games industry it's the sign of an institution. Call of Cthulhu arrived on the scene in 1981 introducing games to the terrifying world of H.P. Lovecraft and has since become synonymous with horror gaming... For fans who want a deluxe experience, this 40th Anniversary Edition lets your lose your sanity in style." — EN World.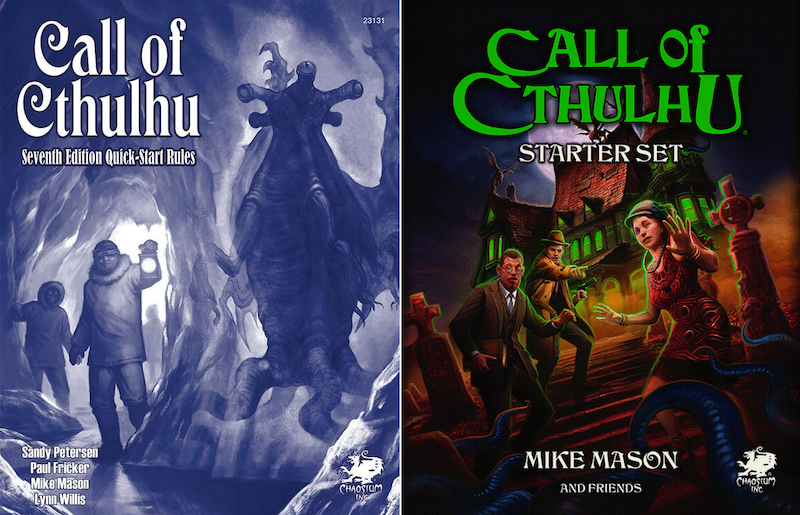 Cthulhu curious?: check out the free Call of Cthulhu Quickstart Rules, and the award-winning Call of Cthulhu Starter Set.
RuneQuest
"Second only to Dungeons & Dragons in the fantasy roleplaying pantheon, RuneQuest cemented Greg Stafford's world of Glorantha as one of the tabletop's most imaginative creations and introduced innovative mechanics that would go on to become staples of RPGs for decades to come, most significantly in other Basic Roleplaying titles. Its unique approach to advancing skills and the percentile system used to resolve attacks and actions are still as clever today, while the expansive Glorantha continues to draw in adventurers looking for an immersive and vibrant setting."—Tabletop Gaming (UK) 150 Greatest Games of All Time (RuneQuest ranked #9)
Ready to explore a world of Myth and Magic? Check out the free RuneQuest Quickstart Rules, and the critically-acclaimed RuneQuest Starter Set.
Pendragon
"As well as its setting's roots in classic Arthurian folklore, fantasy RPG Pendragon has its own link to roleplaying royalty, emerging from the mind of one of the most influential RPG designers of all time: Greg Stafford, a key figure behind 1970s fantasy RPG RuneQuest and the hugely influential horror RPG Call of Cthulhu. Considered Stafford's magnum opus – and the late designer's own favourite among his many games – Pendragon is still a fantasy RPG like no other, almost 40 years after it first hit tables." — Dicebreaker.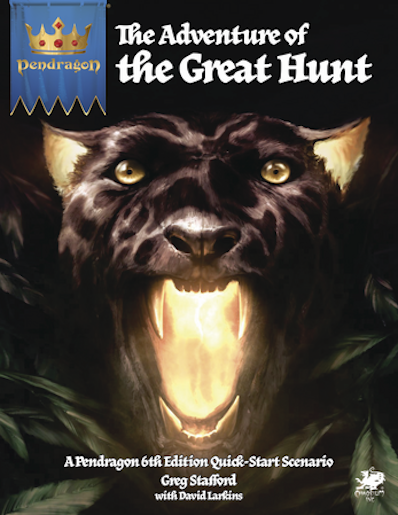 Check out our free Quickstart preview of Pendragon 6th Edition – Greg's "ultimate edition", at Itch.io.