'The Mummy of Pemberley Grange' premieres on Chaosium Twitch this Sunday for Melbourne International Games Week
Posted by Michael O'Brien on 29th Sep 2020
"Jessica Pemberley, rich Socialite and Egyptophile, has shipped a mummy all the way from Cairo and has invited you to an exclusive "unwrapping party" at her house in the country. What could possibly go wrong?"
THE MUMMY OF PEMBERLEY GRANGE – Call of Cthulhu actual play, premiering this Sunday on Chaosium's Twitch TV channel as part of Melbourne International Games Week.
This Call of Cthulhu scenario was created by Allan Carey of Type40, a Melbourne creative business specialising in making in-world artefacts from pop culture, including films, TV & comic books. Join Allan and his team of intrepid investigators as they play through the adventure live on Twitch TV.
Watch here, Sunday Oct 4th 6:00 - 7.30PM AEST (3:00 EDT, 9:00 CEST): https://www.twitch.tv/chaosiuminc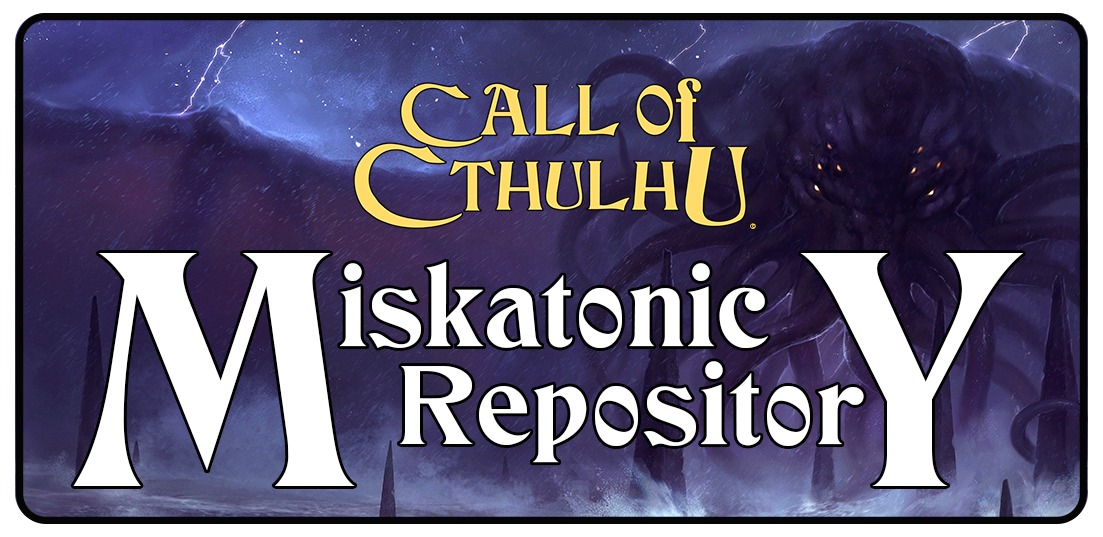 The Mummy of Pemberley Grange will also be available for purchase in Chaosium's Miskatonic Repository at DriveThruRPG on October 1st.