"The largest, most detailed prop collection ever made for Call of Cthulhu": HPLHS launches preorders for Masks of Nyarlathotep Prop Set
Posted by Michael O'Brien on 10th Jun 2018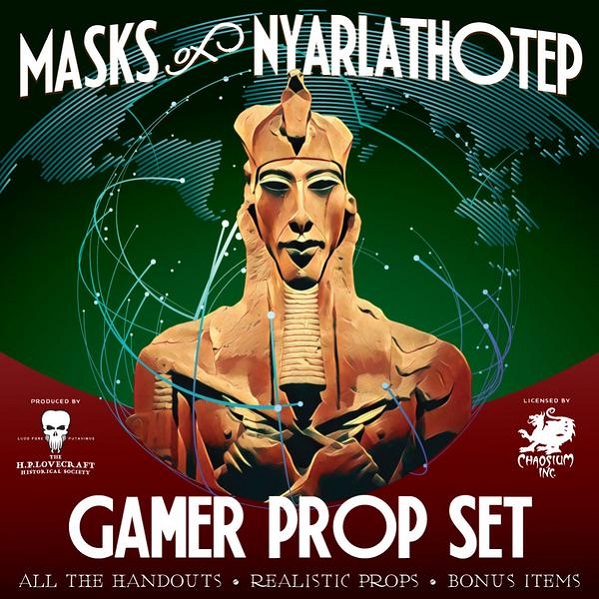 You may seen the announcement that our friends the HP Lovecraft Historical Society are busy creating a seven hour radio play adaption of the classic Call of Cthulhu campaign Masks of Nyarlathotep for their Dark Adventure Radio Theatre.
Chaosium is bringing Masks back in a new Call of Cthulhu 7th edition version very soon, and to go with it the HPLHS is creating a truly amazing prop set to enhance your roleplaying fun.
We've seen what they created for the The Brotherhood of the Beast: a prop set weighing over six pounds. This, they promise, will top that. As they say, "as far as we know, this is the largest, most detailed prop collection ever made for Call of Cthulhu. And probably any other RPG ever."
The Masks prop set is now open for pre-orders. Check out the HPLHS announcement for a full-run down of the astonishing items it will contain!