RPGs elevated to fine art: sculptor Eric Vanel's heroic bronze of RuneQuest character Jar-eel selected for the Salon des Artistes Français 2021
Posted by Michael O'Brien on 13th Feb 2021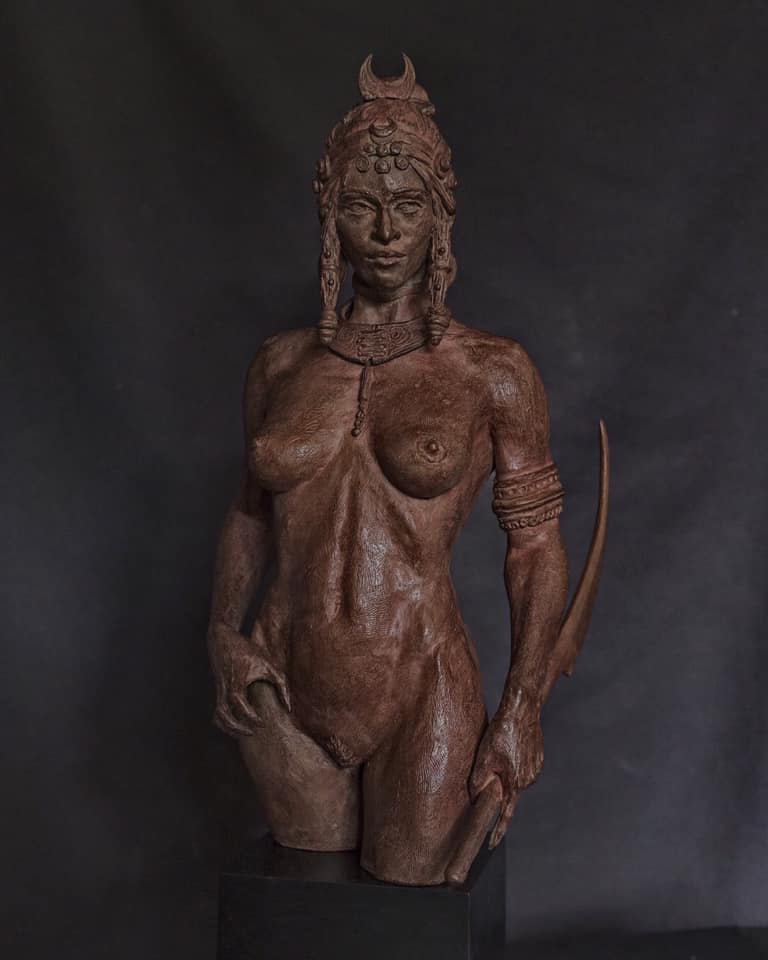 RPGs elevated to fine art: sculptor Eric Vanel has cast Gloranthan hero Jar Eel the Razoress in bronze, in the 'heroic nude' style of classical antiquity. Originally created by Greg Stafford for his 1975 White Bear & Red Moon board game, Jar-eel is a major NPC (non-player character) in the RuneQuest: Roleplaying in Glorantha tabletop roleplaying game.
We congratulate Eric on having his work officially selected for the Salon des Artistes Français 2021!
The Salon was established by King Louis XIV in 1667, with the Société des Artistes Français holding annual exhibitions since 1881. This year's exhibition in Paris has been cancelled due to the pandemic, but you can find Jar Eel among many artworks of very talented artists in the virtual exhibition here: https://www.artistes-francais.com/catalogue-salon.