Pixel Circus plays Call of Cthulhu for Halloween - Sun Oct 30
Posted by Michael O'Brien on 26th Oct 2022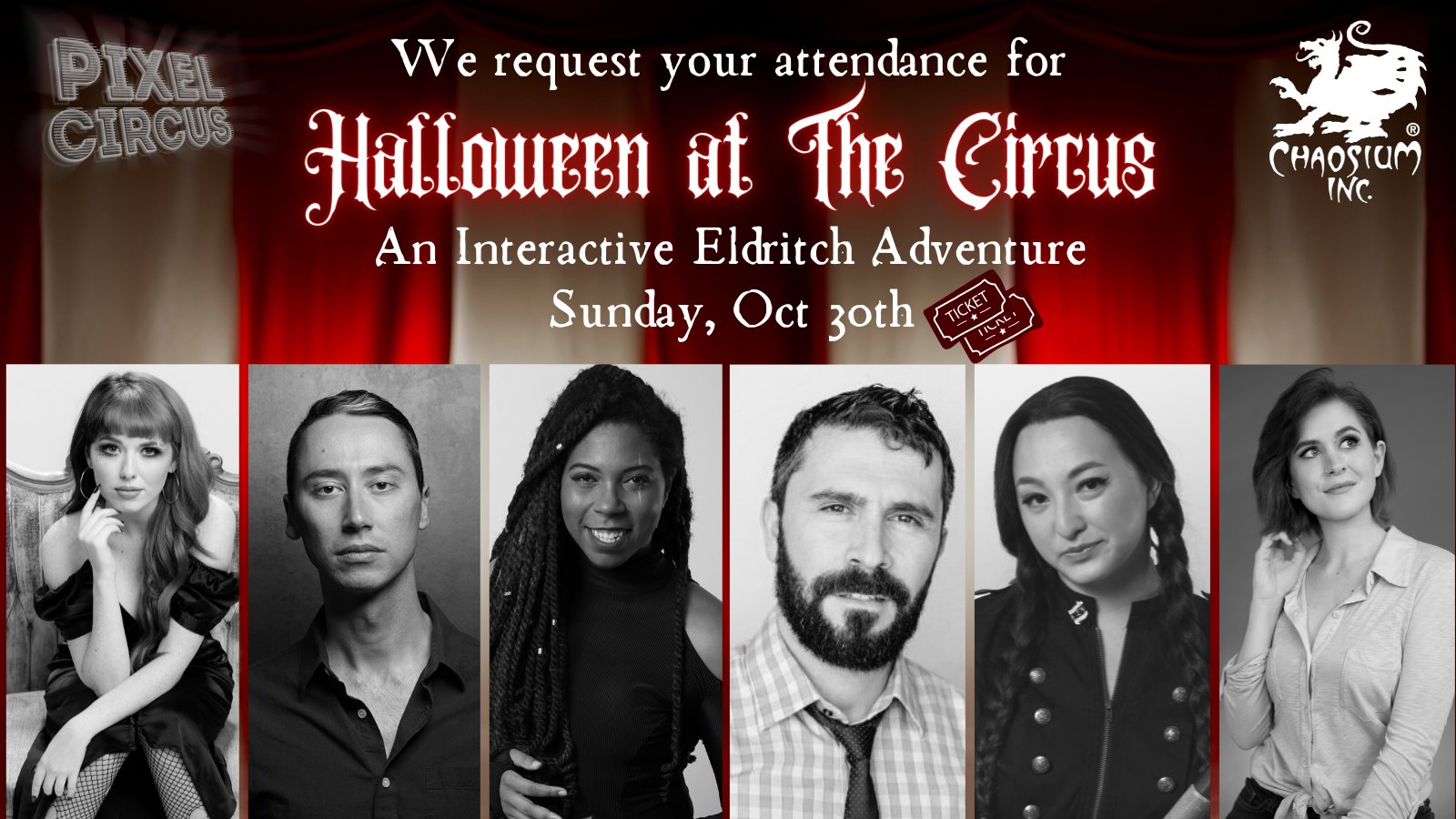 Join our friends at Pixel Circus for an interactive Halloween experience on Sunday October 30th at 6.00PM PT / 10:00pm ET. The story of Ms Pixel's Fantastical Circus by Saige Ryan is guaranteed to be full of magic, monsters and mayhem!
And what's a Circus without an audience? Pixel Circus will be hosting a private party in their Discord server during the show, with giveaways, special guests, and big surprises!
Featuring the talents of Alexander Ward, Aabria Iyengar, Luis Carazo, Kailey Bray, and Emme Montgomery, with Saige Ryan as Keeper of Arcane Secrets.