Masks of Nyarlathotep nominated for 2019 Origins Award
Posted by Michael O'Brien on 1st May 2019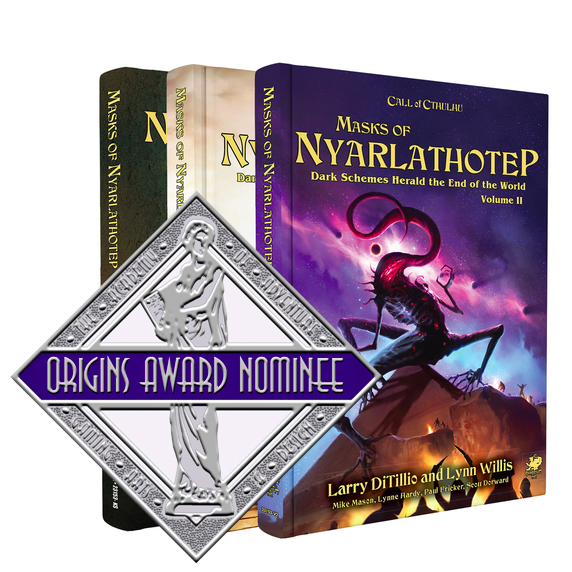 The Academy of Adventure Gaming Arts and Design has been in touch to let us know Masks of Nyarlathotep is a 2019 Origins Award nominee (Best RPG Supplement). It's also eligible for the 'Fan Favorite' award.
Congratulations to Mike Mason, Lynne Hardy, Paul Fricker, Scott Dorward, and everyone who worked on the new edition, and honouring the memory of the late Larry DiTillio and Lynn Willis, the original creators of Masks.
The winners will be announced and presented at the Origins Awards Ceremony on Saturday June 15, 2019.