Mark Smylie on the newly-released RuneQuest Starter Set
Posted by Michael O'Brien on 13th Nov 2021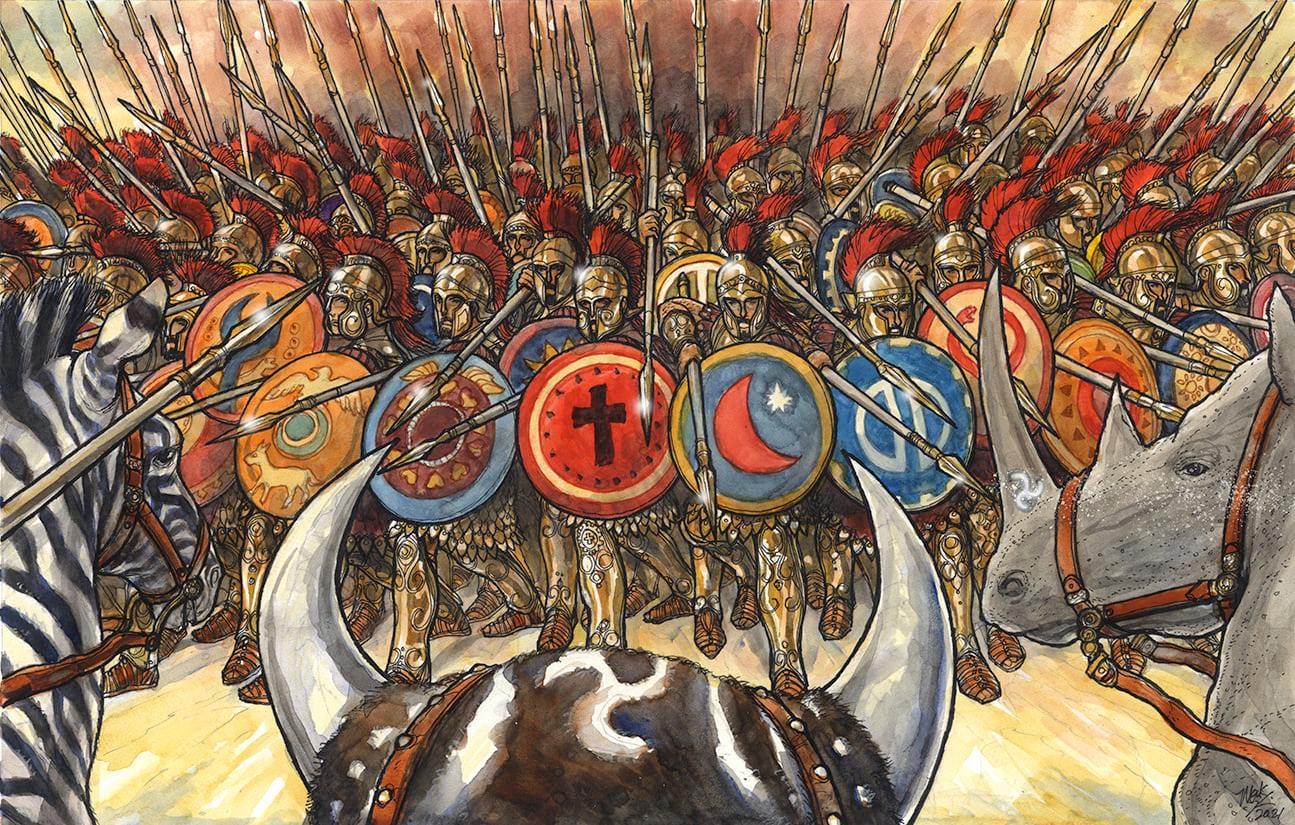 We were honored to have the renowned comic book artist Mark Smylie, creator of the epic fantasy series Artesia, contribute several artworks for RuneQuest Starter Set. This is what Mark said on the Starter Set's release earlier this week:
"I did a few pieces for Chaosium's RuneQuest Starter Set last year and the boxed set is finally out. RuneQuest and Greg Stafford's setting of Glorantha were an enormous influence on my thinking of the magical/religious structures of the Known World (setting for Artesia), though Glorantha is very much a bronze-age setting and the Known World a late-medieval/Renaissance one.
If you have never seen RuneQuest or Glorantha before, the RQ Starter Set was designed as an entry point, though there's also a lot of new stuff in there for seasoned players and GMs (including an amazing write-up of the City of Jonstown). It's also a classic throw-back to the kinds of RPG Box Sets that used to come out in the 80s and 90s.
And RuneQuest is likely to be the rules base for the next edition of the Artesia/Known World RPG (if the folks at Chaosium are okay with my proposed rules changes and expansions...)."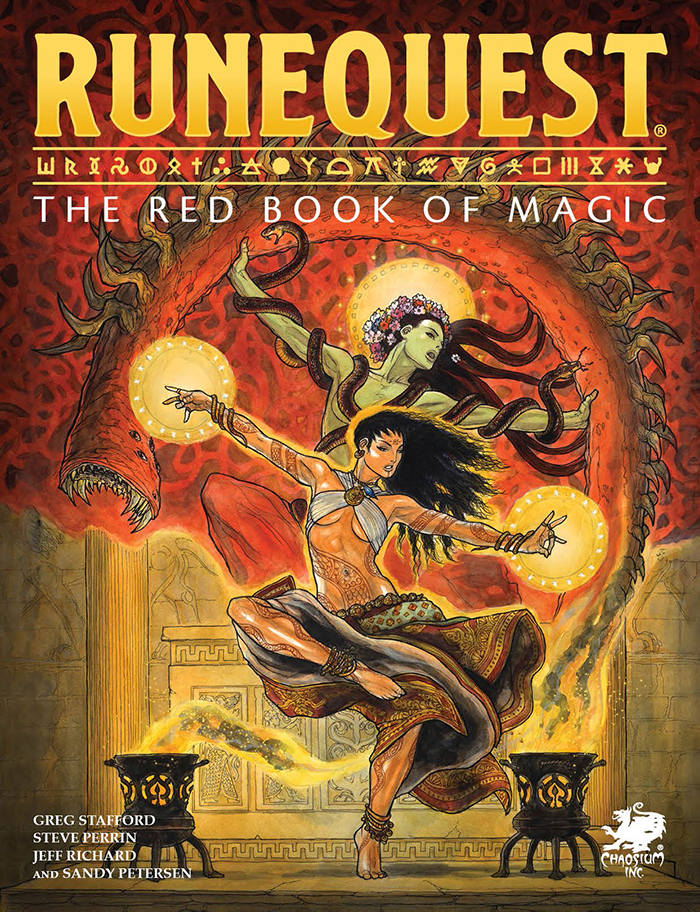 In addition to his work in the RuneQuest Starter Set, you can also see more of Mark Smylie's art for Glorantha on the cover of RuneQuest's The Red Book of Magic, along with the covers of Chris Gidlow's ENNIE-nominated Citizens of the Lunar Empire, and Martin Helsdon's best-selling The Armies and Enemies of Dragon Pass and Men of the West in the Jonstown Compendium at DriveThruRPG.